The COVID-19 pandemic meant a number of challenges for fashion. Brick-and-mortar stores were left deserted. Designers sat on unsold collections and desperately recurred to discounts to get rid of some of the surplus. Thousands of low-pay workers were laid off. And the simultaneous emergence of the Black Lives Matter protests opened up conversations about racism and inclusivity. Together, these elements brought the fashion world to a breaking point. Future changes in the fashion industry were hence assumed to be inevitable.
Articles upon articles thus sprung up, theorizing what the future of the industry would look like. The altruistic zeal that some fashion leaders displayed through hospital donations and facemask production pointed towards a new humanitarian approach. Indeed, in its 2021 report, The Business of Fashion proposed "seeking justice" as one of the year's major themes. The study predicted that the industry would move towards a more inclusive, diverse, sustainable and seasonless future.
This leads us to today. COVID-19 vaccines have allowed for restrictions and regulations to relax a little. As a result, New York, London, Milan and Paris have all hosted their first "post-pandemic" fashion weeks. These have given us a clear glimpse into the real future of the fashion world. Has the industry kept its promises? Or has it just reverted back to its old ways?
The Prominence of Sustainability
First and foremost, the very return of Fashion Week suggests that the fashion industry has yet to learn its lesson. Undeniably, there are already too many clothes in the world. Most of them end up in landfills and incinerators. Acknowledging this while actively producing more feels preposterous.
It becomes especially absurd when considering the discourse that surrounded seasonless fashion at the height of the pandemic. If there's anything that Fashion Week upholds is the concept of seasons, for each is meant to showcase a different one. Journalists theorized that timelessness would be the next big thing, failing to acknowledge that newness is what fashion is built on.
Nonetheless, one must give credit where credit is due. If anything, absence characterized the recent fashion week cycle. Prominent designers such as Ralph Lauren, Pyer Moss and Marc Jacobs were amongst some of the absentees. Not to mention the brands that have gone off the fashion calendar all together. These include Gucci, Mugler, Off White and Saint Laurent. Companies seem to be revolting against the pressures of fashion deadlines to avoid producing a surplus.
But sustainability is not only about the production amount, but also how the production is. There's no denying that going green was far from the main character of this year's events, which is not surprising.
Transitioning into sustainability is not an overnight process. The small changes we saw on the runway reflect a stage of transformation. Chloé and Stella McCartney brought eco-consciousness to Paris Fashion Week through sustainable materials and thought-provoking designs. Collina Strada did the same during the New York event.
All and all, there is still work to do in the realm of sustainability. The effort is definitely there. We just need to keep pushing for it.
The Questions Surrounding Diversity and Inclusivity
As we mentioned before, the reemergence of the Black Lives Matter movement came with the COVID-19 pandemic. As a result, people expected the industry to keep its promises of diversity too.
And Fashion Month Spring 2022 seems to have passed the test with flying colors. It was officially the most racially diverse season ever in terms of models. But what about those behind the scenes?
Freelancers and contractors such as models, stylists and makeup artists are only employed temporarily. They create an illusion of racial diversity that does not apply to the industry as a whole.
In general, there is a lack of behind-the-scenes black employees in the fashion world. There are still not enough black designers, for example. Those who have achieved fame have done so by rejecting traditional means that constrained instead of helped them. Some examples are Telfar Clemens and Pyer Moss' Kerby Jean-Raymond.
Judging by this, it seems imperative to question the assumption that increasingly diverse models are synonymous with an inclusive industry. Plus-size models are becoming more and more widespread with every season. But it would be misleading to assume that fashion has suddenly become plus-size friendly.
As predicted by the 20-year-cycle, the y2k aesthetic has recently risen to fame, especially amongst gen-zers. And while the looks of the noughties might have been quite intriguing, there's one major problem. They triggered a golden age of eating disorders when they originally came to be. Indeed, the emblematic low-rise jeans and skirts, as well as baby-tees, are typically thought of as intended for thin individuals.
This clearly opposes the wave of apparent size-inclusivity that is currently rippling through the fashion industry. To be sure, Miu Miu's low-rise microskirts caused an uproar on the Diet Prada Instagram account. Commentors accused the brand of promoting impossibly thin body-types. Certainly, designs that exclude a whole weight demographic are far from ideal. Them being featured in the latest fashion month speaks volumes about what the reality is, behind the illusions.
What About Masks…?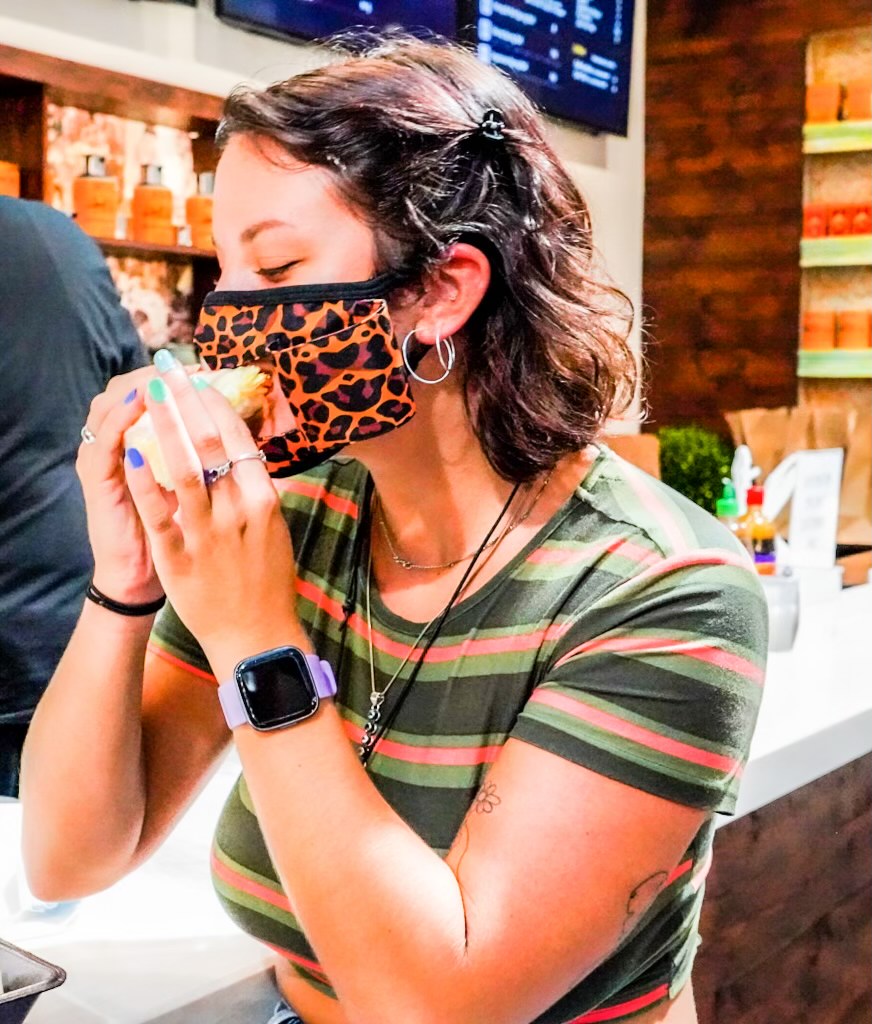 With the arrival of the pandemic, we had to adopt face masks in our lives. And, in case you haven't already figured that they've come to stay.
In the Asian culture, for example, masks are common. They've worn it for decades and the idea is to protect the others when you have a cold or any other disease that contaminates.
However, the truth is, great ideas come in times of crisis. And, in the case of Maskarade, owned by Andraya deCo'rdova, the face masks were a game changer to them.
The entrepreneurial women saw that the market had a lack of pieces that would not only be beautiful but also functional. Seeing that, she decided to create her own brand.
Maskarade focuses on stylish face masks that have an opening part that gives people the freedom to eat and drink without taking the mask off. All pieces come in seasonal colors and different prints that can be integrated into the outfit. It lets people feel good, look good and, at the same time, be safe.
The Bigger Picture
Things can never be perfect. That doesn't mean we should just accept mediocrity. But it does mean that we shouldn't just fixate on the negative. We should celebrate the positive too. So, in the end, the post-pandemic fashion seems to be going in the right direction. It definitely could be better. Yet we are definitely not going backwards.
Like this article? Find out if Haute Couture could be sustainable!