Looking for ways to improve the manufacturing processes to make them more eco-friendly was part of John Matthews job for years, until one day he realized it became his business. "I was looking for sustainability before it became a cool word," says Founder & CEO of Avrio Footwear.
While working in the manufacturing industry he realized the efforts to make products more sustainable and eco-friendly would require the manufacturers and consumers make a conscious decisions to support products that promote the mission of a cleaner tomorrow. Thus, Avrio Footwear was created as a byproduct, an invitation to join a community that inspires change and works to build a Beautiful Tomorrow.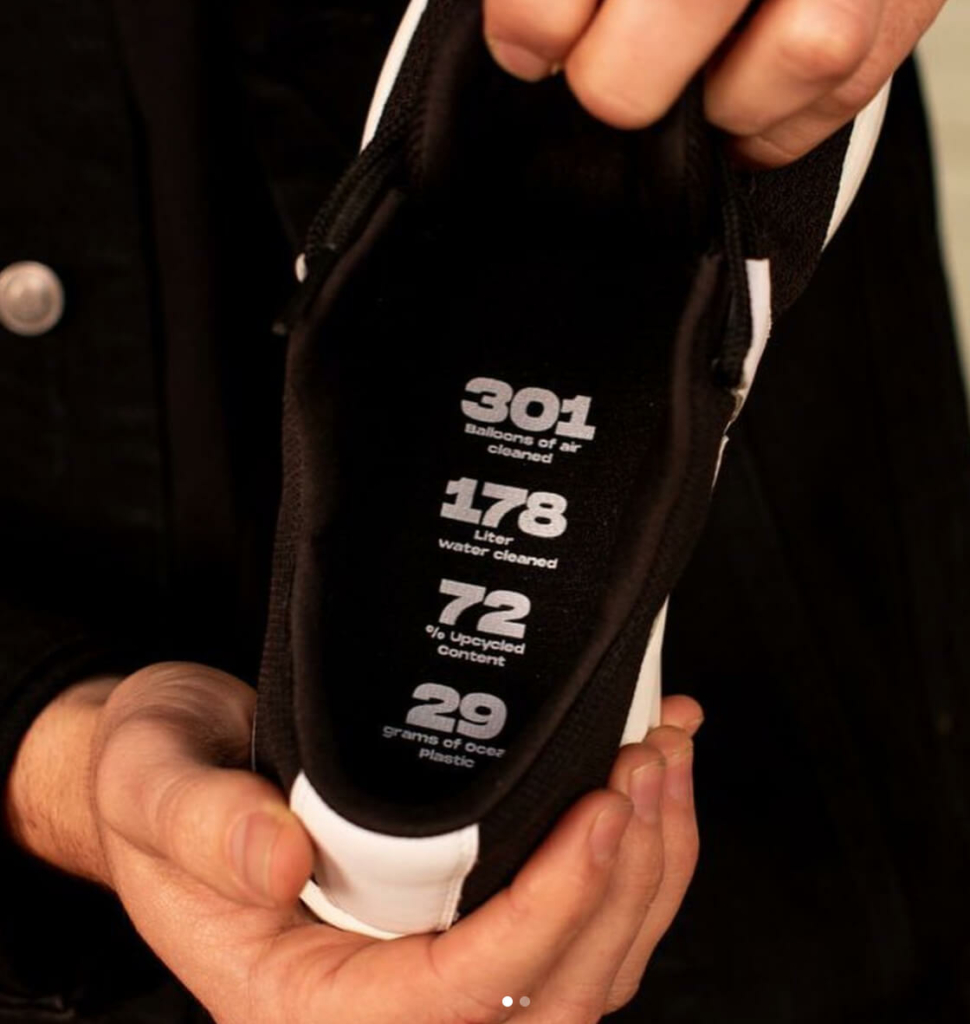 Impressively, Avrio Footwear cleans and regenerates the environment during the construction of their products. In the making of only one pair of shoes, they use 72% of upcycle content, remove 103 grams of plastic from the ocean, and with their use of algae technologies, its production process helps clean up to 200 liters of water with each pair. "Can you imagine these stats times 1,000 pairs?
With the purchase of one pair, each buyer is literally restoring the environment and becoming part of a community of game changers. They are given access to information that allows them to see and learn how their support helped the cleaning of the ocean! Avrio allows its consumers to literally see how they are making a change.
Plus, their shoes have incorporated EPA technologies, a natural coating that protects the shoe against bacteria and fungus, making them odor free. What is more important is the shoes have a circular life – once the user is done with them, they can send them back to the company to be incorporated in the production of the next generation of Avrio shoes.
"Sustainability is not a destination, it is an ongoing process"
– John Matthews
Even when focusing on its sustainable and minimal waste construction, Avrio remains focused on the functionality and comfort of the shoe. "Testing the prototypes was an important step in the process," said Matthews. Dr. Geoffrey Alan Gray, Founder and Head of Research at Heeluxe said the "Avrio AV1 is a well-built shoe with excellent eco-credentials".
Avrio is created by a group of people that not only believe in the product but, most importantly, they want to make a change. "The shoe" John Matthews says "is really the byproduct of a community of inspiring people who believe in their efforts, as small as they may seem, because together we can create a positive impact for our future".

The Avrio Team wants their product to be the platform for a voice that not only inspires other brands to expand their relations and technologies, but also a voice that speaks of change by cultivating the idea that sustainability can happen with comfort and style. Can you imagine wearing the power to change the world right on your feet?"