There has never been a better time than now to break out the old sewing kit and form a new found sense of confidence, for the
infatuation with repurposing fabrics
is in full force. Whether it's finally getting to mend those pants that have always dragged across the floor, cutting up and piecing together old dresses to craft new two piece sets, or scrapping pieces of played-out fabric to use for freshly dyed looks, the
reconstruction trend
has been picked up and is being appreciated by fashion lovers everywhere. This way of looking at scrap fabrics as
potential catalysts for new garments
almost seems to pay homage to the homemade dresses and denim looks that Grandmas around the world have been crafting since, well, forever! Here's to once more finding the joy originally obtained from digging through Grandma's scrap basket, and the child-like open mind that's equally essential for merging the art of fashion with the pleasure of arts and crafts.
Queen of Raw: No Stranger to Saving
This love for
repurposing raw materials
and having important conversations centering around problems of textile waste within the industry, is nothing new to Stephanie Benedetto, who is a Fashinnovator as well as the CEO/Co-Founder of
Queen of Raw
. In fact, Stephanie took the notion of rummaging through scrap piles hanging out in the bottom drawers of at-home sewing machines everywhere, and thought of a solution to such a simple waste problem on a much larger scale.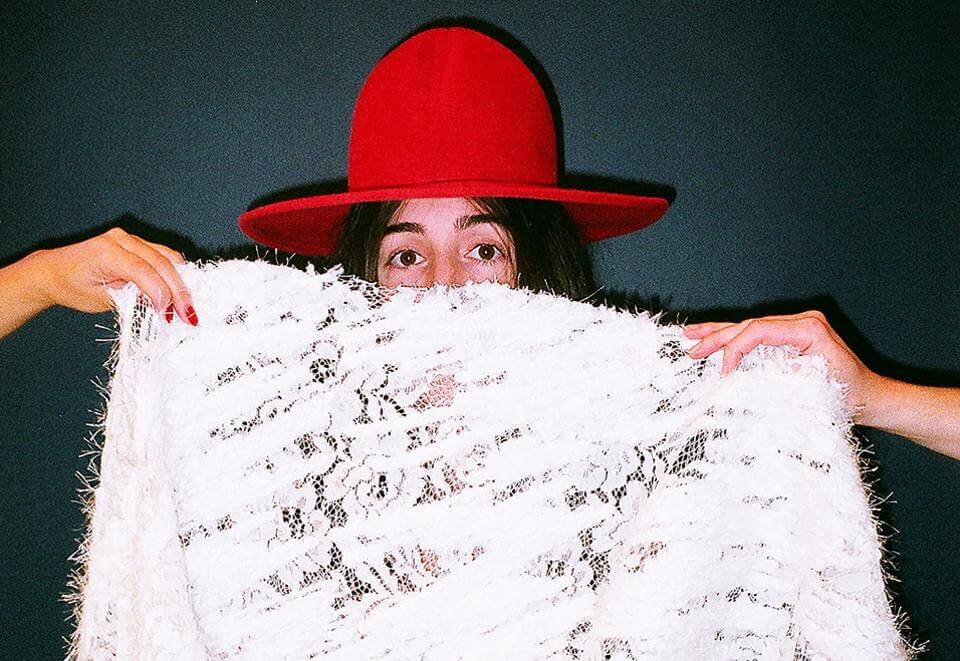 Stephanie Benedetto, CEO & Co-Founder of Queen of Raw, playing the game of repurposing perfectly. Queen of Raw is a marketplace where
unused textiles
are bought and sold between businesses, allowing creators/tailors/fashion designers to not only source some spectacular threads, but also save 700 gallons of water while doing so. With $120 billion worth of excess fabrics sitting in warehouses untouched, unused, and for some reason unwanted, Stephanie stepped up to make a change and
redefine exactly what repurposing meant
. This in turn created a ripple effect throughout the fabric and textile industry.
Raw Materials, Raw Ideas, Raw Creativity
Stephani has
said herself
that
sustainability models
should not have to cost more money, a misconception that lurks deep inside sustainability skeptics.  The concept of low-waste living comes full circle with these
raw materials
that are being sourced by companies such as her own, and the impact that this idea has had can be seen in the lives of individuals as well.  Raw materials, raw ideas, raw creativity, being put to good use all around. Young people all across the world are getting cozy with needle and thread as they attempt to replicate expensive garments with raw fabrics, mend old favorites that need some TLC, or make alterations to thrifted pieces that are just slightly off. The apartment floors of some of my favorite sustainable fashionista's are probably covered in fabric right at this second, as this idea of
creating something out of nothing
has allowed for some of the coolest designs and ideas to rise to the surface.
Thrift Flips: Youtube's Latest Trend
Going right along with Queen of Raw's sentiment of
repurposing extra fabrics
as opposed to letting them to layer up in a landfill, this ecological game-changer has become a trend sweeping the young Youtube sustainability community in the past few months. There is something so soothing about watching someone talk to a camera while pinning sections of fabric down to sew, as we relax in amazement on the other end.
Thrift flips
are exactly what they sound like, and are at the core of
fabric repurposing videos
, where something that's been thrifted second hand is taken home and switched up completely. I'm not just talking about adding a cute pin to a lapel or some much needed rips for character, but taking it the extra step further in fully deconstructing a perhaps solid piece to create something special.
Wear I Live: Teaching Lessons for New Found Inspiration
Wear I Live
is a youtube channel headed by the sweetest sustainability activist Jenny, and is dedicated to producing videos regarding lower impact fashion and lifestyle choices, with a special focus on
thrifted textiles and clothing
. She's been on a roll recently with her own spools of thread, ripping up and piecing together the fabrics acquired throughout quarantine, with New York City comfort and finding a personal style being the main priorities of such work. Much like Stephanie, Jenny understands the environmental impact that comes with mass producing new cheap clothing, especially in regards to the immense quantities of water wasted. She can therefore be found digging into the far corners of her closet to uncover a piece to
repurpose
as opposed to anything else.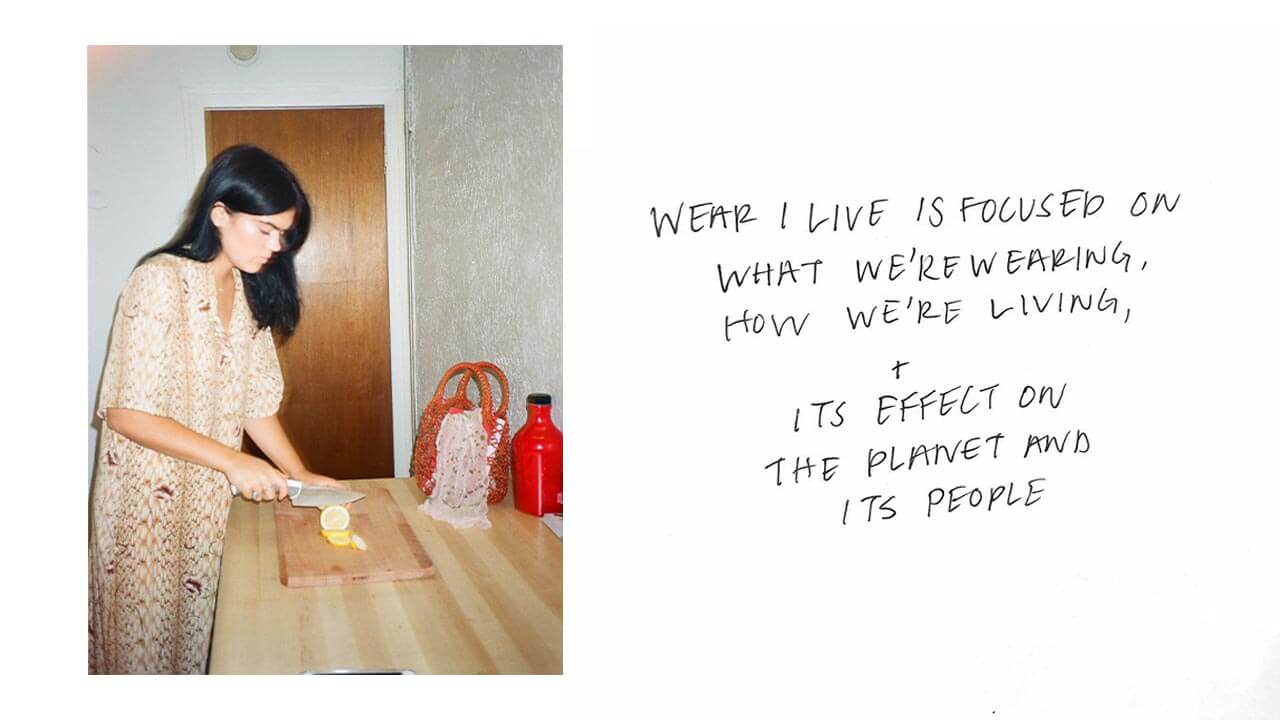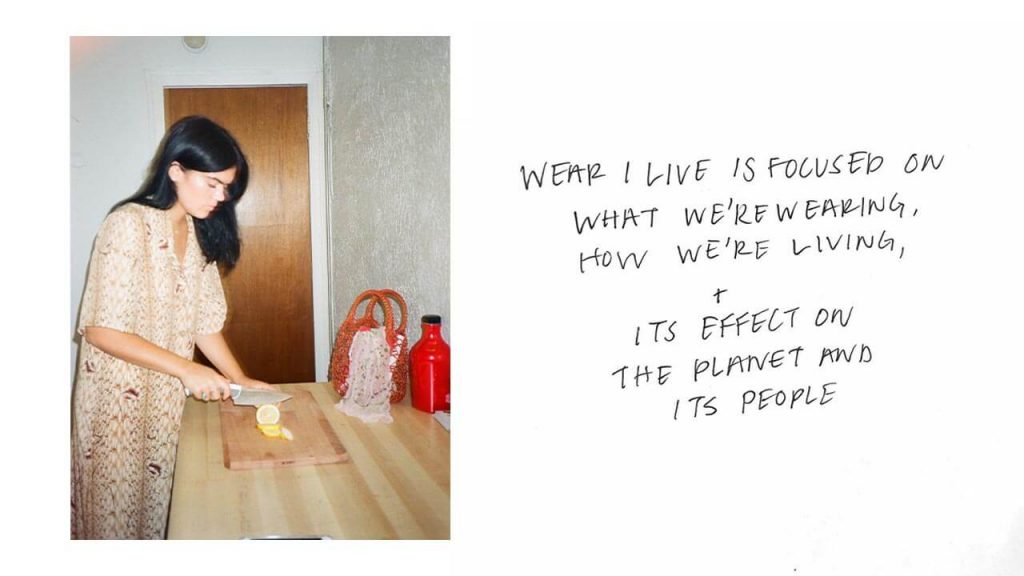 Meet Jenny, the face behind Wear I Live, and an influential soul within the sustainability community on Youtube. With a clear intention, a passion for finding the light within fabric that has been looked over, a slight sense of confidence, and of course scissors, she takes us on journeys of
flipping thrifted items on their heads
in such a way where one would never guess she's an amateur, despite her stating so.
Getting Cozy with Reconstruction
As many within this Youtube community are realizing, there really IS a freeing notion when it comes to watching someone through a computer screen, cutting up clothes and
reinventing themselves while repurposing their materials
. Perhaps it's because we don't feel the pressure and anxieties that come with cutting into threads and making permanent change, or the feeling that if someone else can dive in and do this without much experience then why can't I do it just as well. For those who don't feel like cutting and sewing for fear that the end result may be unresolvable, the notion of
dying fabrics with natural products
that are probably sitting in your home, is another repurposing route Jenny has taken us down. Turmeric is found in food favorites and immunity boosting potions, and also on the yellow tie dye shirts that are the end result of dying fabric with it. Found a shirt that has some stains that never seem to go away? Solved, with some turmeric tie dye. Bringing color to places where it once wasn't is one of the highlights of
repurposing textiles and fabrics
, and gives a new soul to the source itself.
Repurposing our Own Ways
Scraps, scraps, scraps, we simply can not get enough of them as it seems. From creating a business that allows others to buy one yard or one thousand yards of textile that have been saved from landfill graves, to simply saving and
recreating textiles
in one's own closet, our Fashinnovator
Stephanie
  and overall low-waste lover
Jenny
are on the sustainable train that keeps on rolling.
Rescuing excess materials
from being burned and instead extending their lifelines through nips and tucks is a huge thing currently happening in both the fashion industry, and amongst individual fashion lovers that are crafting away at home as well. Our hands are becoming familiar with the feeling of deconstruction, but not without also knowing the renewed energy force that comes out of such a creation. Fashion is to love, and love is found in each
recovered textile fiber
finding a way towards a new life.
To check out other brands and individuals working closely with FashInnovation and making the effort to save fabrics from a lifetime of misuse make sure to visit our Youtube channel.
By Graziella Micklovic