Hey hey, my name is Jaclynn Brennan, but you can call me Jax. I'm a New York based fashion lover, brand strategist, "cool hunter" and full time cheerleader.
(yup, I'll always cheer you on)
. I love seeing others succeed, inspiring creative expression, and dreaming REALLY big. I am passionate about the advancement of women, and co-founded
Fyli
, NYC's 1st female executive master-mind. I'm an entrepreneur- AKA I organize, operate, and assume risks for different businesses. I am currently focused on creative consulting +
brand strategy
, technology + innovation, community based platforms and wellness. I launched
Creative Duality
in 2019, and it's been such a beautiful journey. I've had the pleasure of working with over 22 founders and brands, developing their identity and establishing the foundation of their brand. My true purpose is to help others find their unique magic by connecting the dots using "Creative Duality", the ability to think through strategies while making the connection between business & branding. My clients are passionate entrepreneurs and founders, creators of big ideas. Branding is SO MUCH MORE than just a logo, color palette, or fonts. It includes everything the client does and claims to be. Branding is a way of distinguishing yourself from competitors and clarifying what it is you offer that makes you the better choice for the audience you are specifically targeting. Whether it's personal branding, or corporate branding, there are a series of steps and processes I encourage you to try.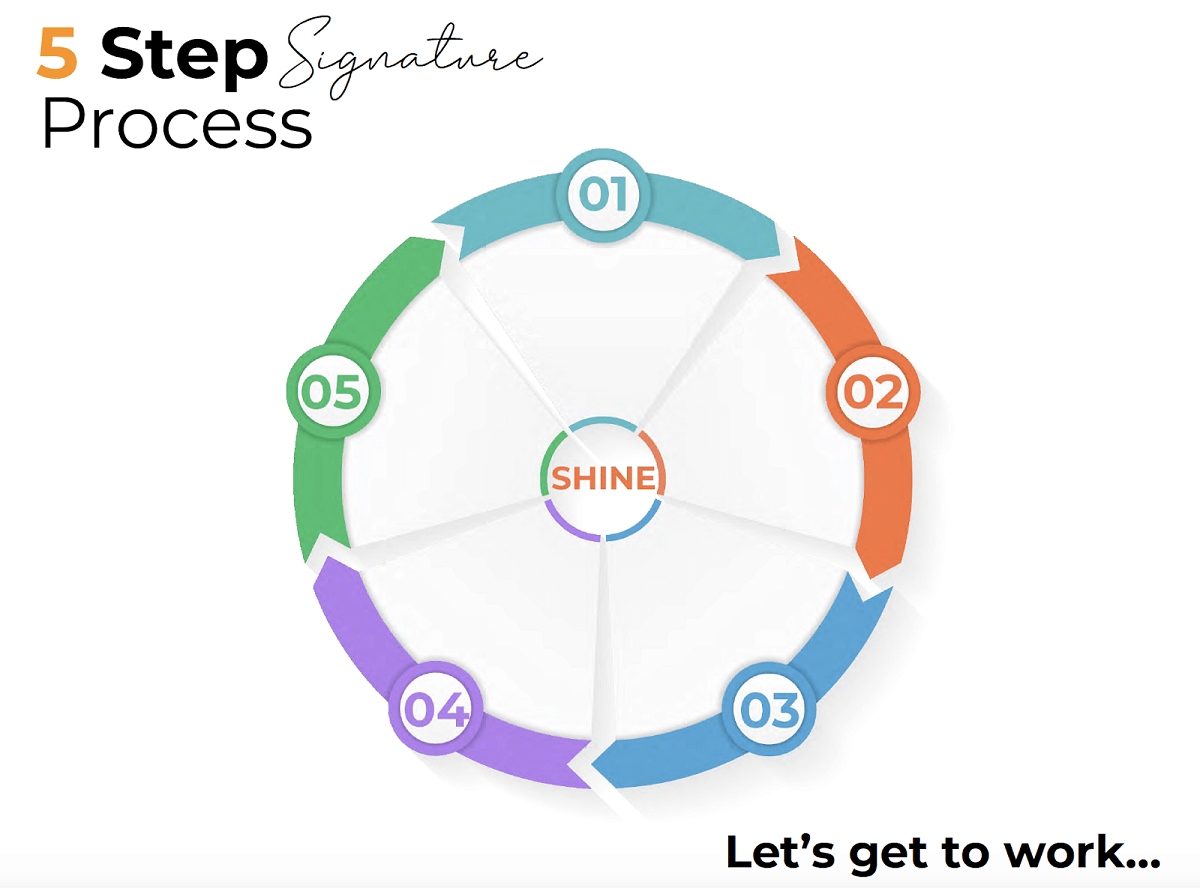 I encourage you to pull out a notebook, put on your creative flow playlist from spotify, and let's get to work! I am going to ask you a series of questions that will help you carve out your brand identity by first shifting your perspectives, aligning your thoughts, establishing your core values, and guiding you through every step of the way. Whether you are launching that blog you always wanted to, publishing your first book, opening your business, or launching a consumer product, these exercises will help you get clear on what you stand for. How will anyone connect with your brand, if you don't even connect to it yourself? What does it mean to shine?


Let's do a quick exercise on perception and perspective to start.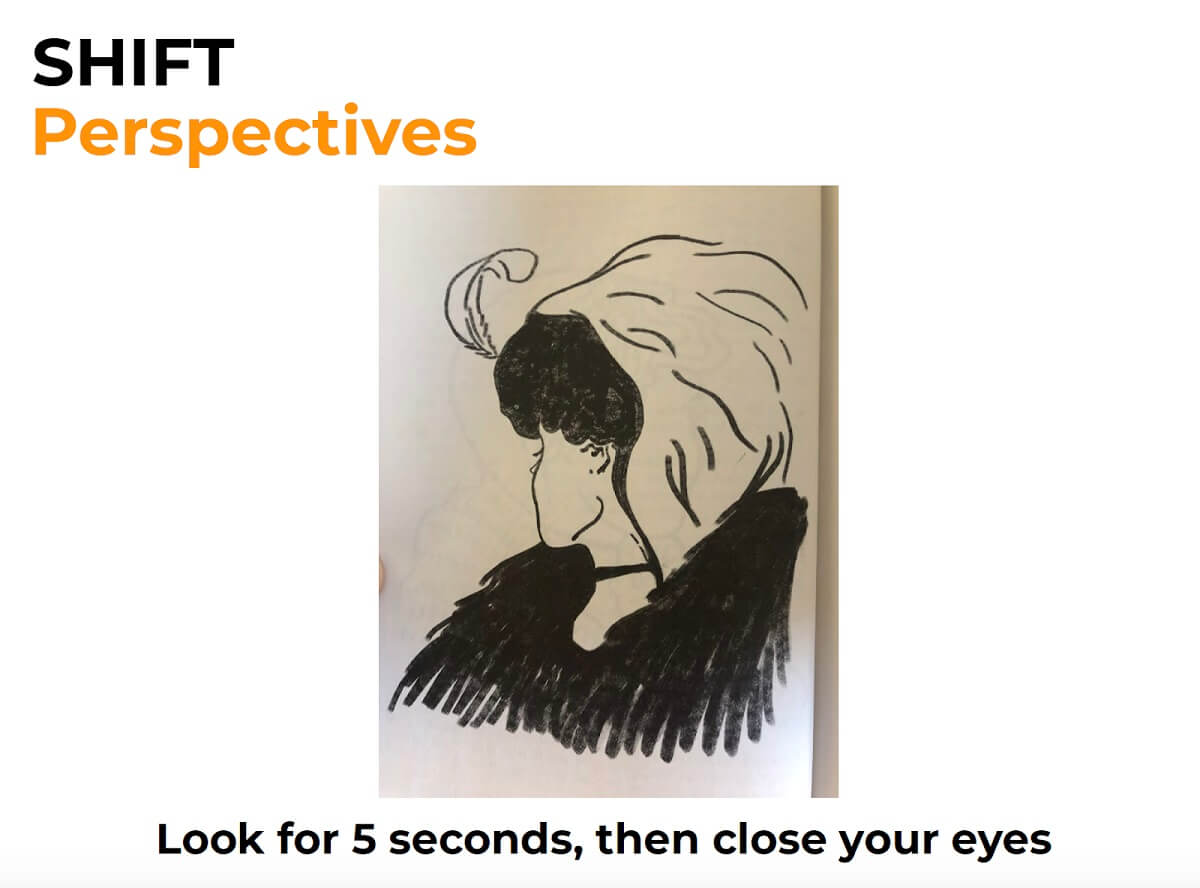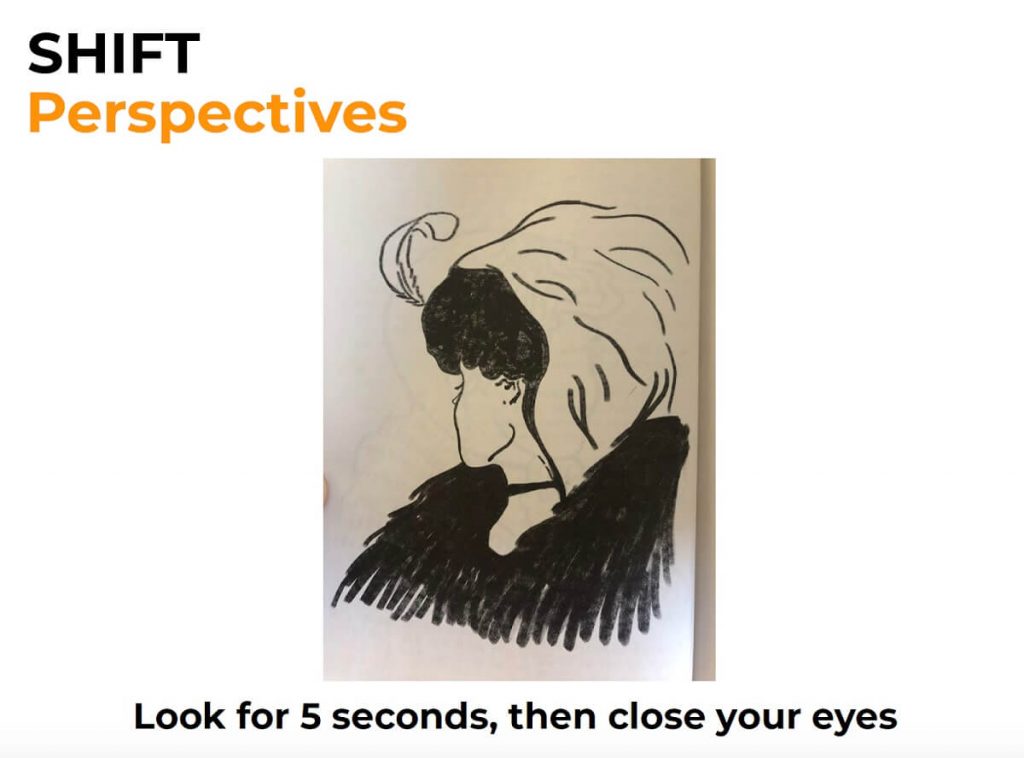 Look again at the image after you open your eyes. Now I want you to think about a memory, one of the best moments that puts a big smile on your face. Maybe it's a first date with your love, being on vacation with your family, walking in the sunshine with your best friend etc. Think about ALL of the little details of the memory: what were you wearing? What day was it? How were you feeling? What was said in the moment? Go back to those memories. Now look at the picture again. Notice ALL of the little details here. The lines, the feather, the black colored in parts. Did you see something different this time around? YES, that's because you shifted your perspective.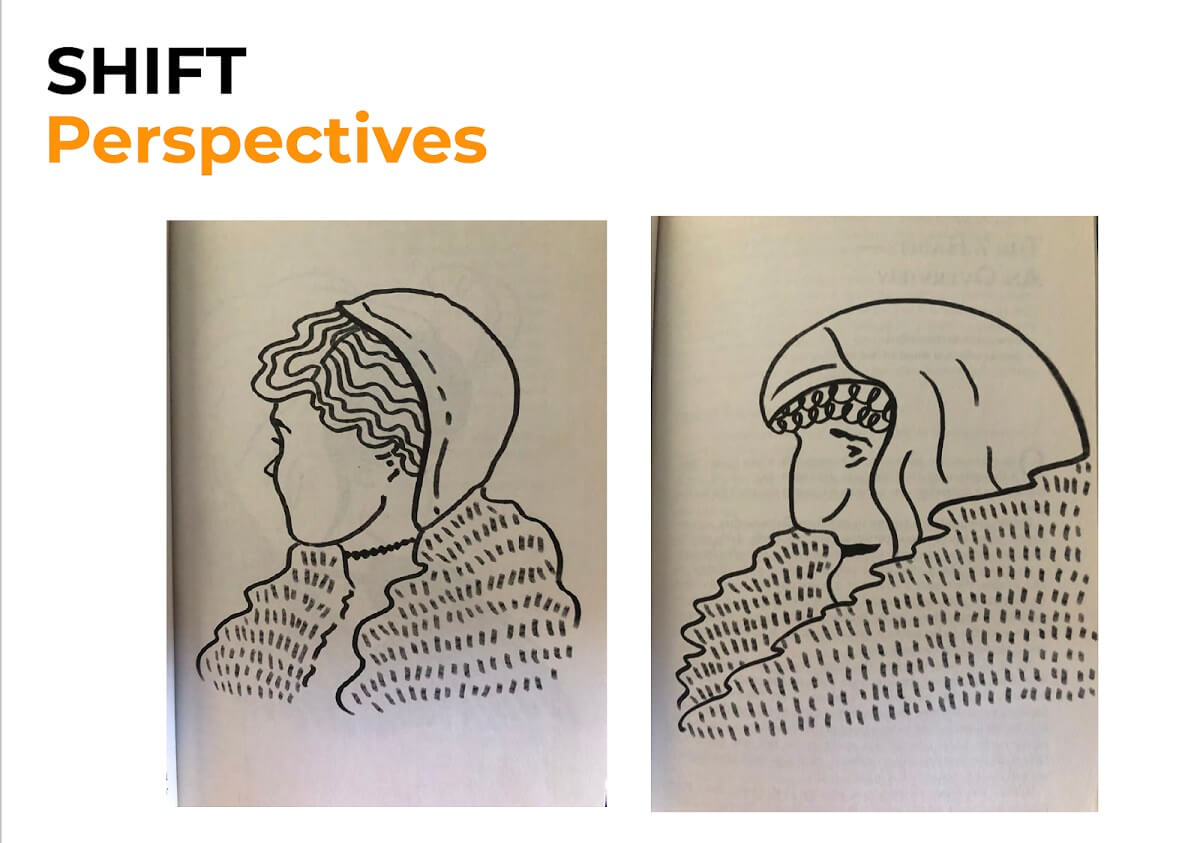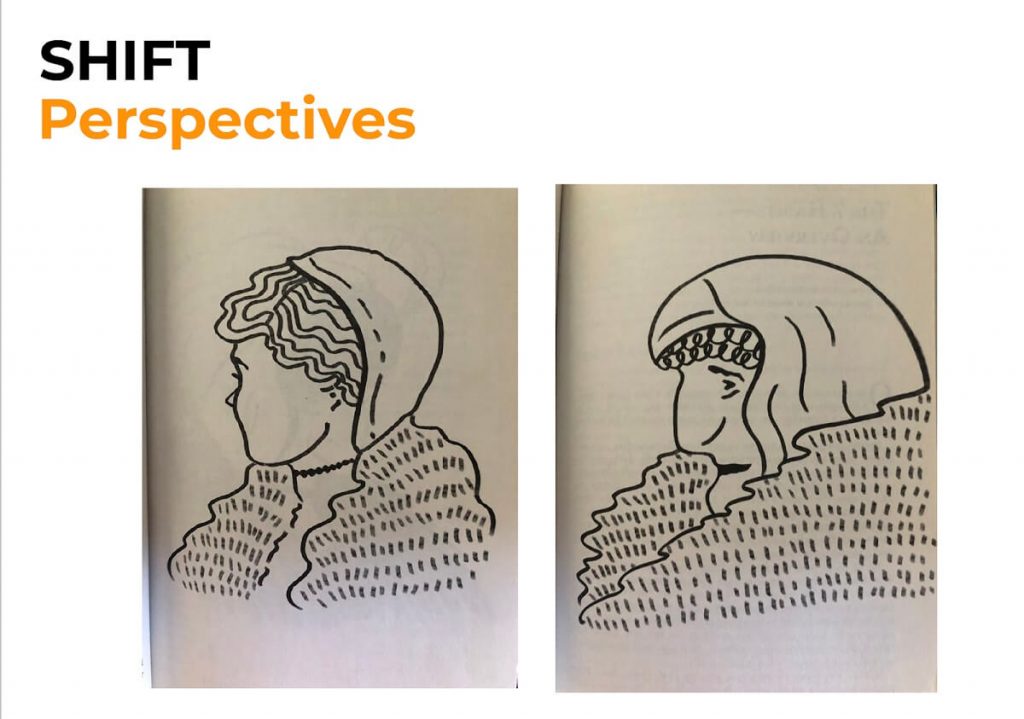 Some people notice the young girl and some people see the old woman right away.
Perception changes when you feel differently. Personal branding does just that. It causes an emotional shift in perspective and emotions. 
I developed the 5-step S.H.I.N.E. process to help people make those necessary shifts and changes in their perspective.


A lot of us need to understand what we DON'T want to be doing in order to know what we DO want.
This has been a huge learning lesson for me with my clients. When I first started my business I wanted to do EVERYTHING, and quickly realized it just wasn't feasible. I had to learn what truly brought me joy and added extreme value, and what wasn't working. This is how I established my client offerings and had a very clear understanding of what I do.
ANSWER THESE QUESTIONS: 
If I can
START
doing anything I want, what would it be? If I can
STOP
doing anything right now, what would it be?
(remember to write down your answers)


Harmony is the consistent order of all parts. It's that beautiful FLOW that keeps things aligned and in check. We can't expect to produce beautiful things or put out amazing products when we have no harmony in the "house" or bricks of our foundation. Harnessing harmony and creativity looks different for everyone. For me personally, it's mediation/journaling, having a daily "gratitude list", and taking time along that keeps me in harmony. Your business works the same way, everything needs a source of renewal and focus.
ANSWER THESE QUESTIONS: 
How do I get in harmony? Am I creating space to allow things to fall into place?


This is a very important factor in the S.H.I.N.E. process because you need to get clear and DEFINE why you are doing what you do. Consider your intentions as guiding principles for your brand. This is your focal point of the business and keeps distractions out of your sight.
ANSWER THESE QUESTIONS: 
If I keep doing what I am doing, will I get the results I want?


This is my favorite step. It took me so many years to learn how to say NO, and to clearly define and set my core values on what I will do, and what I will not do under my personal brand. If you stand for everything, then you stand for nothing at all. It's important to define your values and things that do not align with your brand so you can learn the non-negotiables early on.
ANSWER THESE QUESTIONS: 
What are my top three core values? These are my non-negotiables in any situation!


Expression is a tricky thing. It takes courage and vulnerability to put your thoughts and feelings out there to the world, and it is the most important part of your brand foundation. This is what makes you truly unique, helps people connect with you on a deeper level, and what sets you apart. The hardest part about expression is to make sure it is coming from YOU- that inner voice inside. Not what your followers want to HEAR, or what your boss wants from you, or that person you are trying to impress
ANSWER THESE QUESTIONS: 
Am I expressing my own emotions and feelings? Am I staying true to myself and my personal brand identity?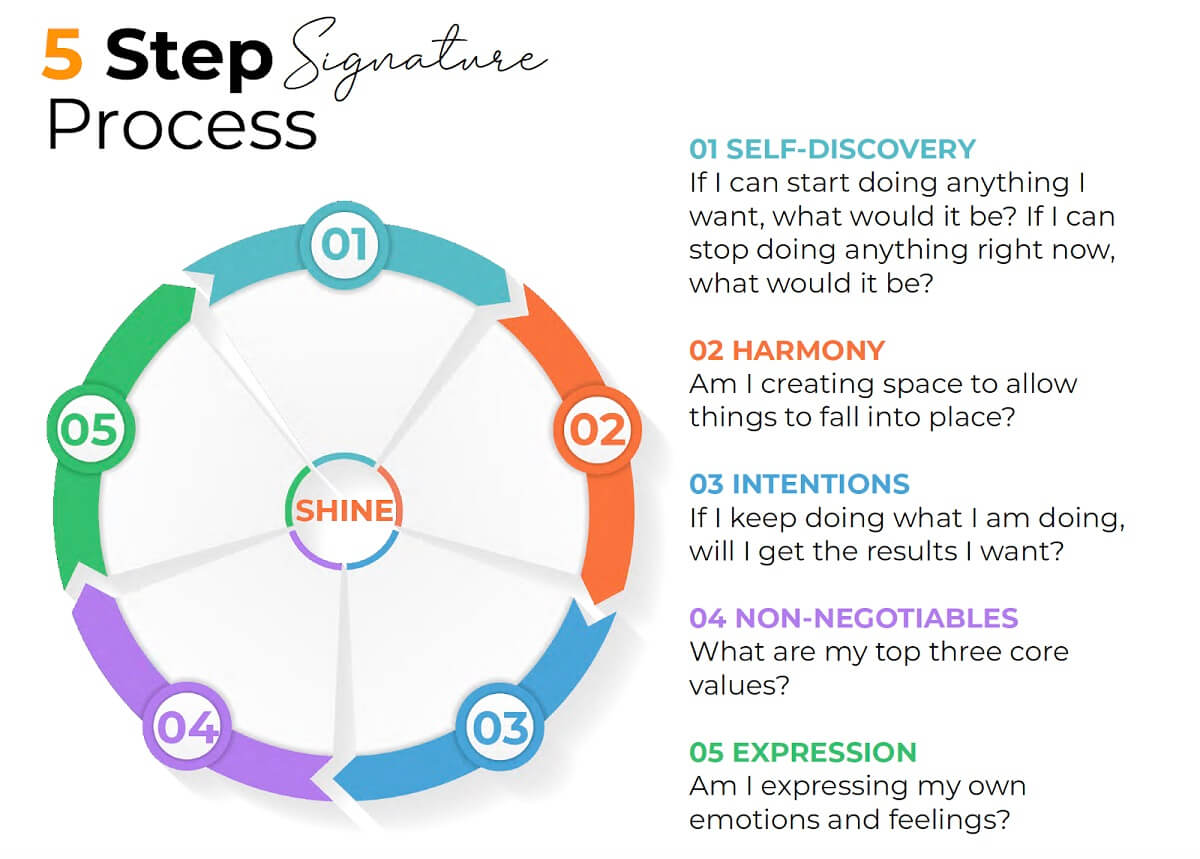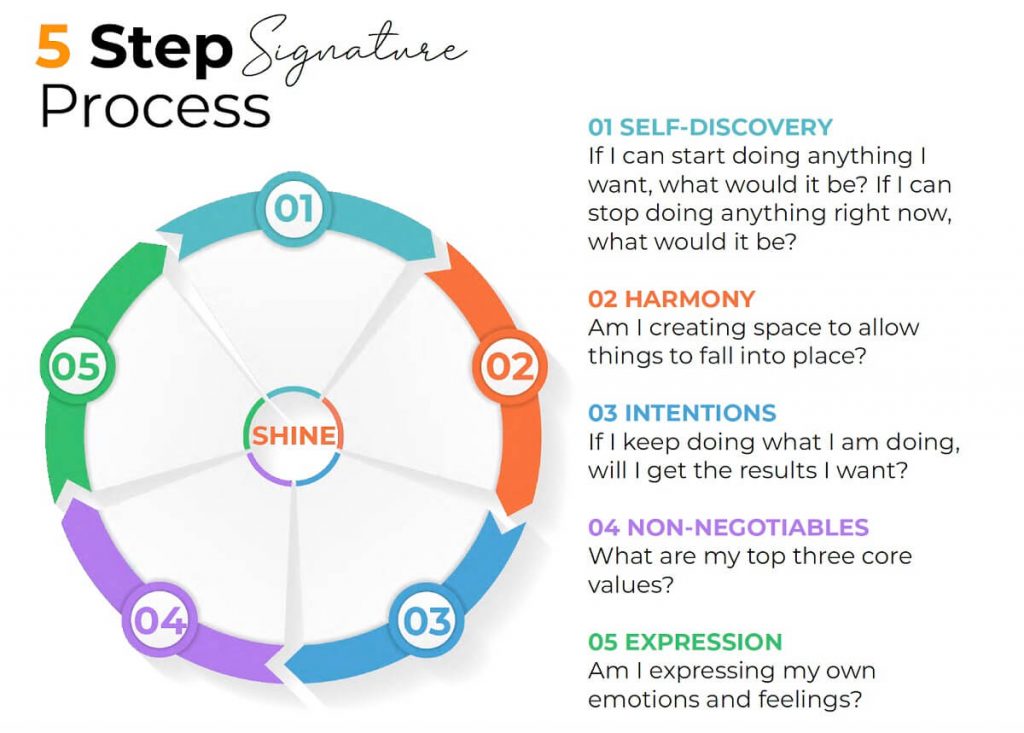 Now that you have the full 5-step process down, I encourage you to look at your social media platforms again with a fresh perspective. This is not to make you feel bad, or to judge yourself, but to make you aware of the most important elements of laying the foundation before you start to "paint the house" with aesthetics like a logo.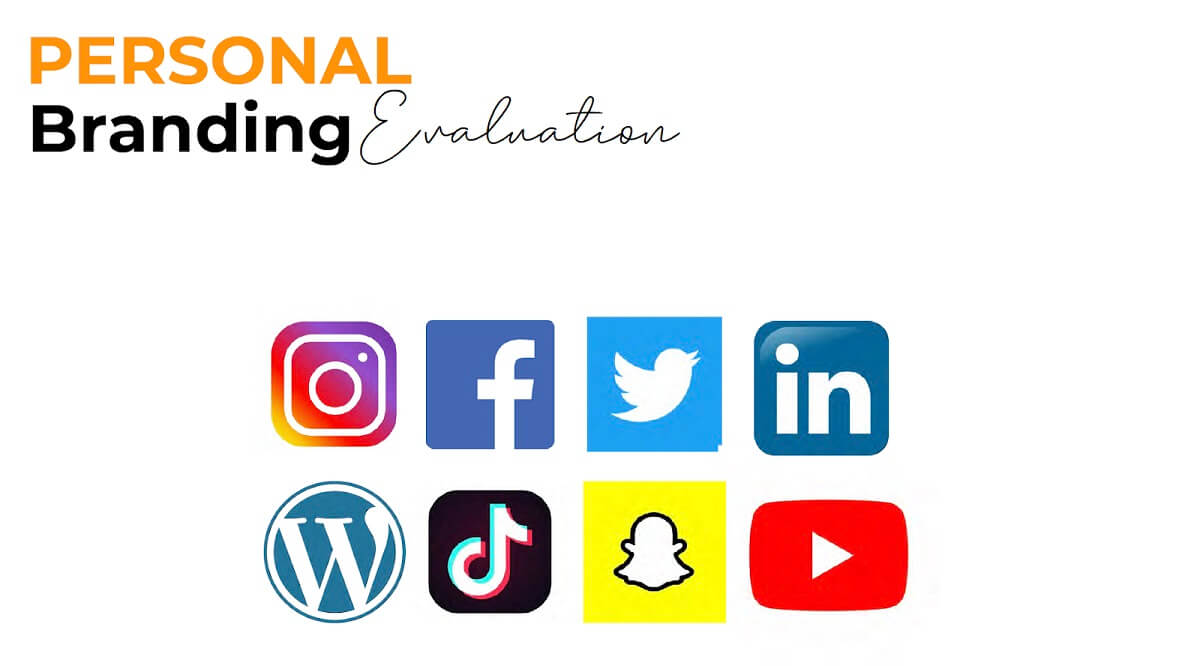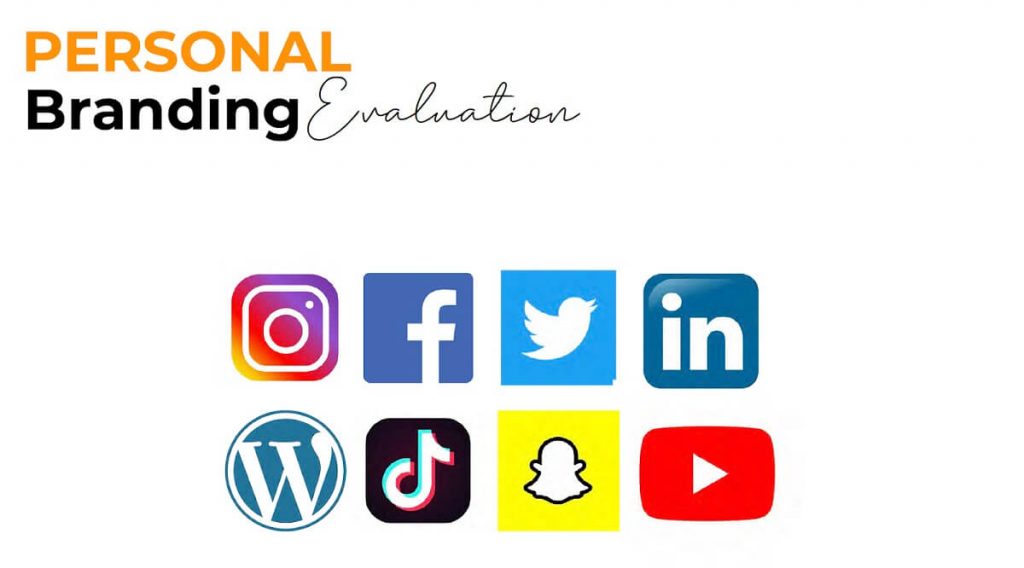 Pop over to your favorite platforms and ask yourself these questions:
Am I expressing myself?
Am I staying true to myself?
Is my message consistent and real? 
Now that you have completed this process you can better understand your own person identity and begin to build your brand tone, voice, and ethos (aka feel of your brand) so others can connect with it. I've been extremely fortunate to collaborate with some of the most innovative brands, businesses, and foundations including: ASOS, Adidas, Oribe, Dove, Keds, H&M,, Mandarin Oriental Hotel Group, Serena Williams, Zara, Cover Girl, Girl Up Foundation, Starwood Hotels, Gap, Urban Decay, Neiman Marcus, GenHERation, Veuve Clicquot and St Regis Hotels. I enjoy speaking about body positivity, professional development for young women, branding and my signature SHINE process, and cultivating your dreams.
Interested in learning more or working with me? You can reach me at
[email protected]
Instagram
|
Facebook
|
LinkedIN
|
Website 
* By Jaclynn Brennan
Learn Jaclynn Brennan's Signature 5-Step S.H.I.N.E. Branding Foundation withThese Easy Tools to #ShineOne & Set Yourself Apart