Join the Journey is a non-profit organization, which seeks to break the cycle of extreme poverty. With its micro-lending program, Join the Journey empowers entrepreneurs by building infrastructure and launching their businesses, including selling necessities like soap, drinks, and snacks and raising livestock. Founded by Adam Cole, Join the Journey is a Christ-centered empowerment organization that is also the living embodiment of Cole's own journey.
The Journey Begins
Cole is an active Navy service member of 17 years, nine of which Cole spent positioned in foreign countries — primarily in East Asia. Witnessing the poverty in especially Thailand and the Philippines, Cole combined his will to help and discipline service with his growing faith in Christianity.
"So, as I started out these two separate parallel paths of seeing hurt so vividly and recognizing in my soul that there was a calling to love others and to feed them," Cole said. "So I began a journey on that in about 2005, to go just after it."
Join the Journey is an offspring of Cole's personal journey of searching, giving to, and helping people. Cole started the non-profit in 2010 following the tragic earthquake in Haiti. Positioned in Haiti during the response mission, Cole's experiences laid the foundation for Join the Journey.
"It was on that journey though, that deployment, that I really saw part of me more closely than perhaps I have ever seen before," Cole said.
Haiti: Join the Journey's First Project
The hurt and destruction that Cole experienced in Haiti prompted him to kickstart Join the Journey's first project that would run almost a decade long. Cole went back to Haiti after his deployment ended and worked with NGOs giving relief missions. When he visited the tent-villages, he felt a call to start his non-profit, adopt people in need, and build infrastructure for people to break the poverty circle.
"And then that kind of began the journey of sort of how do we help disenfranchised people," Cole said. "You start googling everything you can. I think anyone that does humanitarian aid goes in with an understanding of, you know, you don't want to just keep giving aid."
With a mission to lay the foundations for sustainable growth, Cole and his team began a journey of searching and learning to find the resources to equip the community they were working with — from delivering water to buying materials for building houses. Join the Journey worked in Haiti for four years until the camp closed down. While working with the community in Haiti, Cole realized the power of micro-loans as they allowed agencies for the community.
"I think anyone working in poverty realizes you have to have some type of economic output, or otherwise no one's going to ever rise out of poverty," Cole said. "It's just natural, especially in that time in places like Haiti, there's just no ability to get jobs. So micro-loans became a way for people to do what's natural for them — selling commodity goods especially to their neighbors, especially in some of these places where they have kind of like a remote kind of infrastructure that's built on just showing up to a local market and laying out a mat of goods."
With a three-part model combining economic empowerment through microloans, connecting with the community by partnering out with the local church, and carrying out compassion work, Join the Journey followed the Haitian community's journey from their tent-camp to their new homes at the mountains. Join the Journey still follows the community's journey of sustainable growth.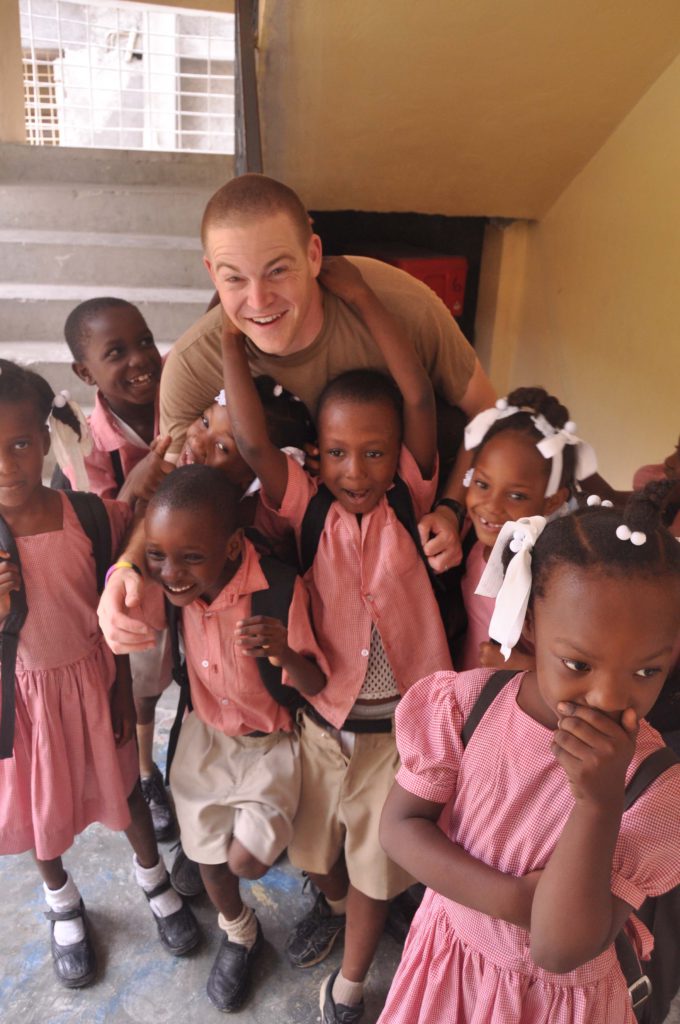 At the Micro of the Micro: Zambia
Zambia was the focus of Join the Journey in 2020. In Zambia, Join the Journey has rebranded itself as an entrepreneurial empowerment organization and decided to work mostly on a micro-loans basis. In 2021, Join the Journey aims for 250 entrepreneurs to go through its incubator model Spark Biz: be trained, guided in their business models, receive cash-infusion as micro-loans, and mentored to success.
"Particularly in some of these countries, the population that we serve, the capital is not always available, mostly because they do not have a history of a lot of collateral," Cole said. "So we offer a bridge for them to basically really become sustainable in a narrow business. And then hopefully bridge to a real loan, a larger loan. We operate at the micro of the micro and with some of the most disenfranchised people to give them hope."
Join the Journey supported the Zambian community with 15 loans to entrepreneurs in 2020, issuing loans equal to $200 each for a wide variety of businesses, including a chicken coop, inventory for a fruit seller, and funding for a market stall. 90% of the entrepreneurs were female.
The Power of Micro-loans
Join the Journey operates on a charity model, where tax-deductible donations fund the micro-loans that the organization provides to entrepreneurs. In 2020, Join the Journey launched the Spark App (IOS, Google Play), which matches donors to the entrepreneurs at a virtual marketplace as an alternative. When a user donates to an entrepreneur, the whole sum goes to the project.
"So that's the unique thing that's there, we try to really be intentional about matching donors to entrepreneurs, and also taking donors on that same journey that we're on seeing their growth and seeing their progress," Cole said.
In the future, the organization plans to move to a business model in which grants and corporate sponsorships alike will be resources for the entrepreneurs.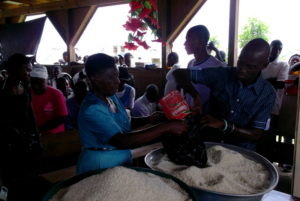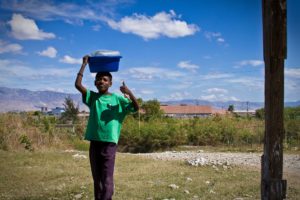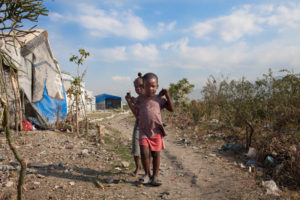 Community, Specialization, Infrastructure
Partnering with Entrepreneurs
Join the Journey works with entrepreneurs that have a good business idea and want to commit to the journey. That the candidate-entrepreneurs are in good standing with their communities is an essential criterion.
Local churches play an important role for Join the Journey to meet entrepreneurs. While not exclusive to church, the local churches that Join the Journey works with offer a credibility system where Join the Journey can get a referral for entrepreneurs involved in the local church community.
"I know here in America where we can have a church, and many of us drive anywhere from 15 to 30 minutes to get there on a Sunday and drive home," Cole said. "In a lot of these places, in Africa, in Haiti, around the world that we have served, it's literally next-door, and they walk there. So church and community are almost one and the same for many people. So partnering with the local church really is partnering with the community."
By partnering with local churches, Join the Journey also builds infrastructure and network in an ecosystem where people are naturally connected. Entrepreneurs are naturally not only committed to their business but also each other.
Specialization is Key for Entrepreneurs
Identifying demand-needs and suppliers is a vital element for Join the Journey projects. The organization keeps a close eye on what the community needs and whether there are already existing suppliers within the community's reach to promote a resilient micro-economy.
" I think obviously when you think about it, you know there's only so many seamstresses, or you know, so you just wanna make sure that you're setting yourself, and not just flowing capital in a redundancy," Cole said. "So we're just keeping a close post on that, and if this is not this specific community, there is one close to it, and just so that we can continue to build that resiliency. But ultimately, obviously, you always want to think big vision. Ultimately our model is based where we could pick up and go anywhere with the right circumstances."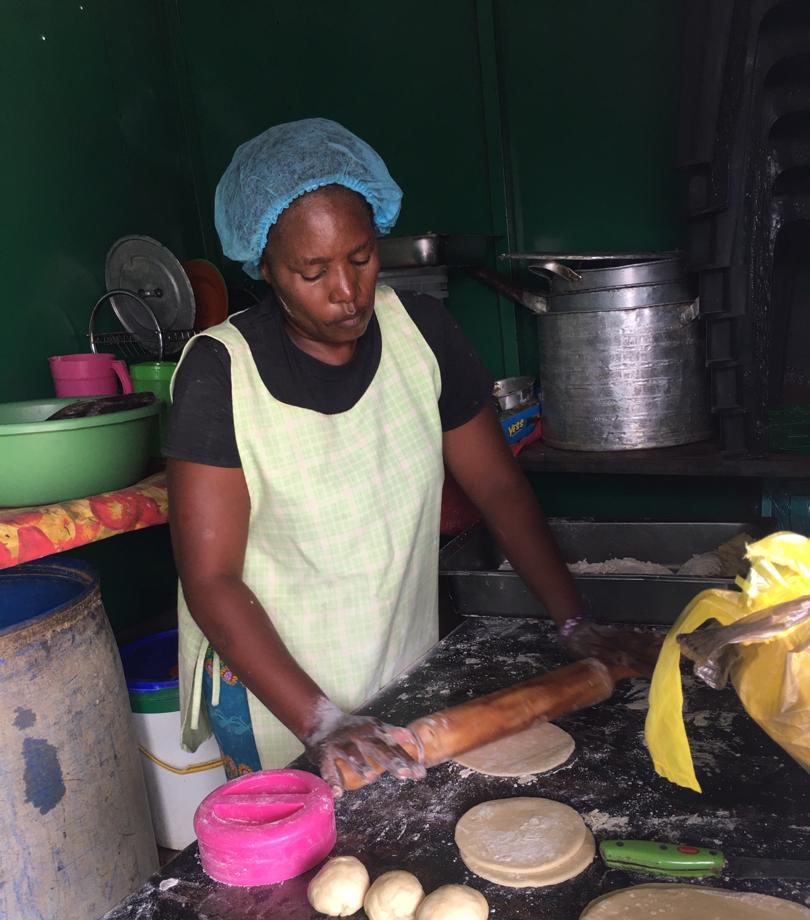 Covid-19: Economic Impacts and Switch to Virtual
While the pandemic has not halted Join the Journey projects thanks to precautions, the disruption in global supply chains negatively affects the Join the Journey entrepreneurs. As the disruption drives up the commodity prices, the market prices and inflation rise. Join the Journey's micro-loans offer manageable solutions.
On the U.S. front, the pandemic caused struggles for Join the Journey to connect with their communities in person. In 2021, the organization hopes to get back to in-person events and have trips to project sites, including Zambia. On the other hand, moving to virtual enabled Join the Journey to connect with their global community with the comfort of a click after being nomadic for years.
"I'm sure a lot of organizations and businesses can say the same thing," Cole said. "It forced us into a virtual mindset that has actually become extremely beneficial because it tore down all the walls."
Spark Collective: A Diverse Community to Catalyze Empowerment and Entrepreneurship
Spark Collective is Join the Journey's broader ecosystem. Spark Coaches, the Impact Tribe, Vets on Mission, and the Generosity Circle come together to build a community of doers, change agents, and servant leaders committed to catalyzing empowerment and entrepreneurship.
While Spark Coaches offer mentorship, the Impact Tribe volunteers work as advocates for Join the Journey's global entrepreneurs. While the Generosity Circle is the donor core, who fuel Join the Journey's mission through philanthropic giving, Vets on Mission, on the other hand, consist of veteran corps who want to build community, resilience and continue to serve. These groups form Spark Collective, motivated by a common vision of change.
"Some people come because they like the fact that they can live out their faith in action; some people are entrepreneurs, and they just want to pass it forward," Cole said. "So the community is really a collective of those disparate kinds of passions.
Join the Journey community comes together at events like the Christmas special Jolly Jamboree, where music and inspirational prose make a fun night with meaningful connections. The next event is called Joyful Noise that is similar in nature on Feb. 19 at 7 p.m.
Fashion From Around the World with Join the Journey
Join the Journey will host Livin' It, a virtual spring fashion fundraising event, on April 17, 2021, to link fashionistas around the world for a cause. The event will feature items from around the world, many of which are from the entrepreneurs that Join the Journey works with.
"I think fashion, there is so much entrepreneurial spirit in fashion design and in the whole industry that I love," Cole said. "I think our entrepreneurs in Africa, we see it all the time. People that make uniforms that make clothing. I think fashion can be so much; it doesn't always have to be this unique cutting edge style, but also can just mean the practicality of giving someone something that's beneficial to their lives at that moment."
If you love fashion, helping others, and want to inspire Join the Journey entrepreneurs to dream bigger and support their micro-loans, be sure to mark your calendar!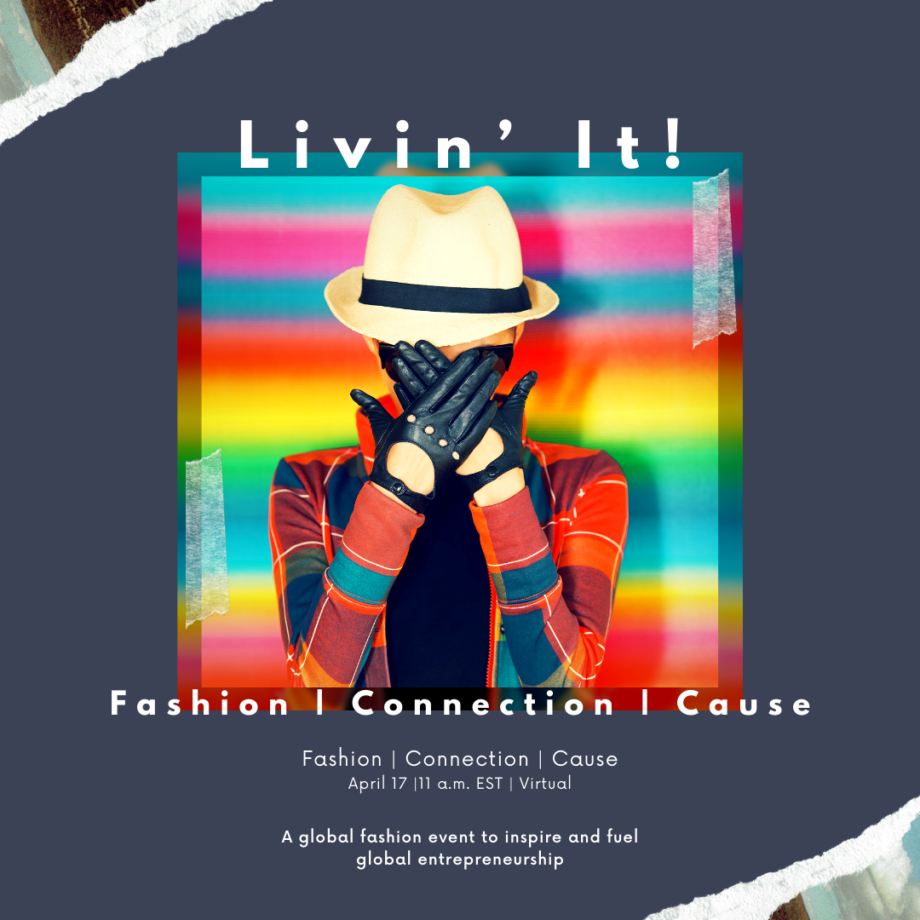 Want to learn more about entrepreneurship and empowerment in the fashion industry? Sign up for Fashinnovation 4th Worldwide Talks to hear from industry experts. Free and online on February 11th!
By Elif Kesikbas