Crimagno is an Italian shoe brand created by Cristiano Magnoni that developed KOBI, an innovative and beautifully designed pair of shoes that works as a bionic extension of your feet, creating the feeling of walking barefoot.
KOBI is still a starting project, and Crimagno turned to Kickstarter to put the production in motion and put the design on the market.
In this article, we'll learn more about this initiative and hear a little from the CEO and founder Cristiano Magnoni.
KOBI: Shoes for a lifetime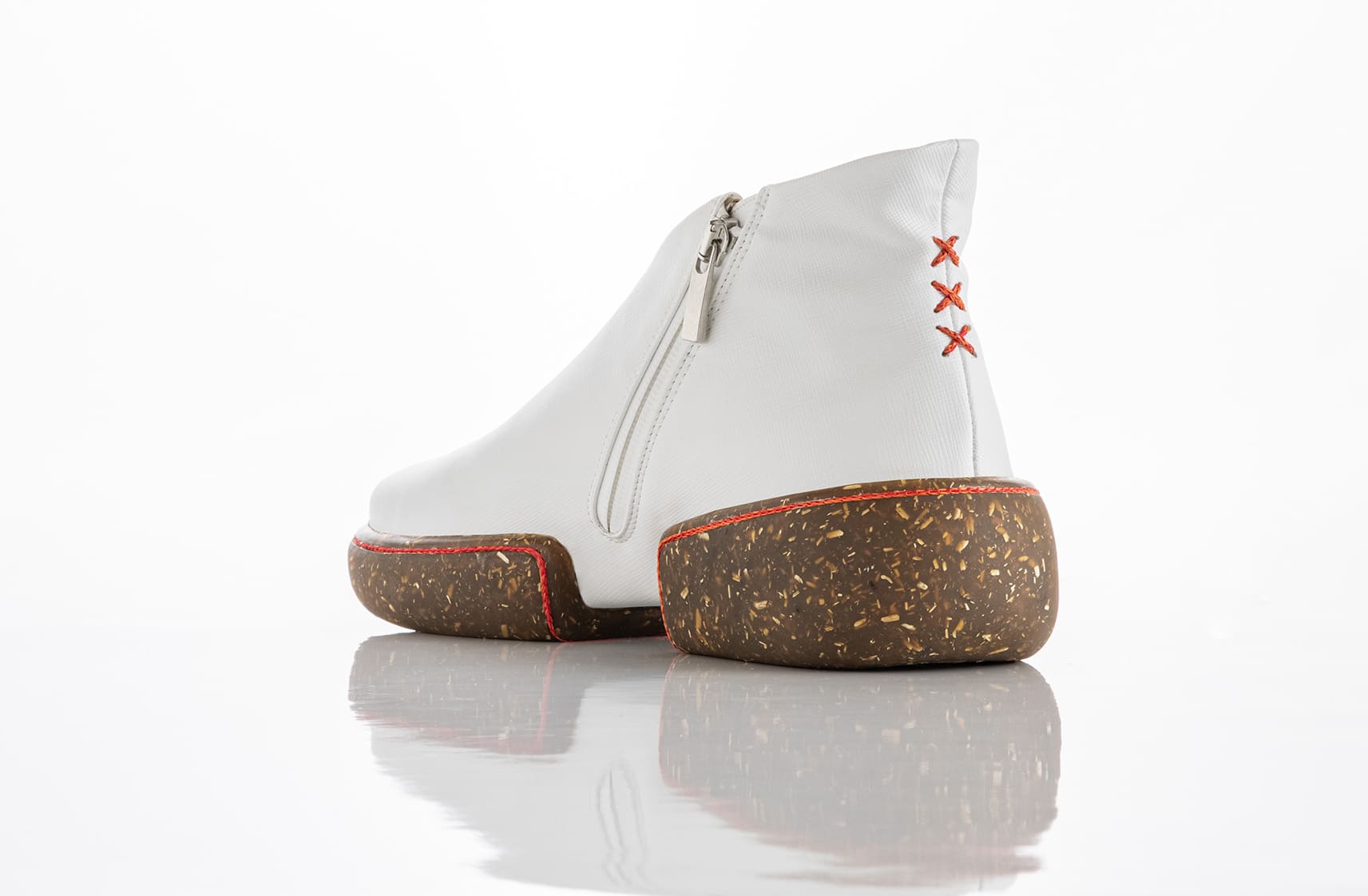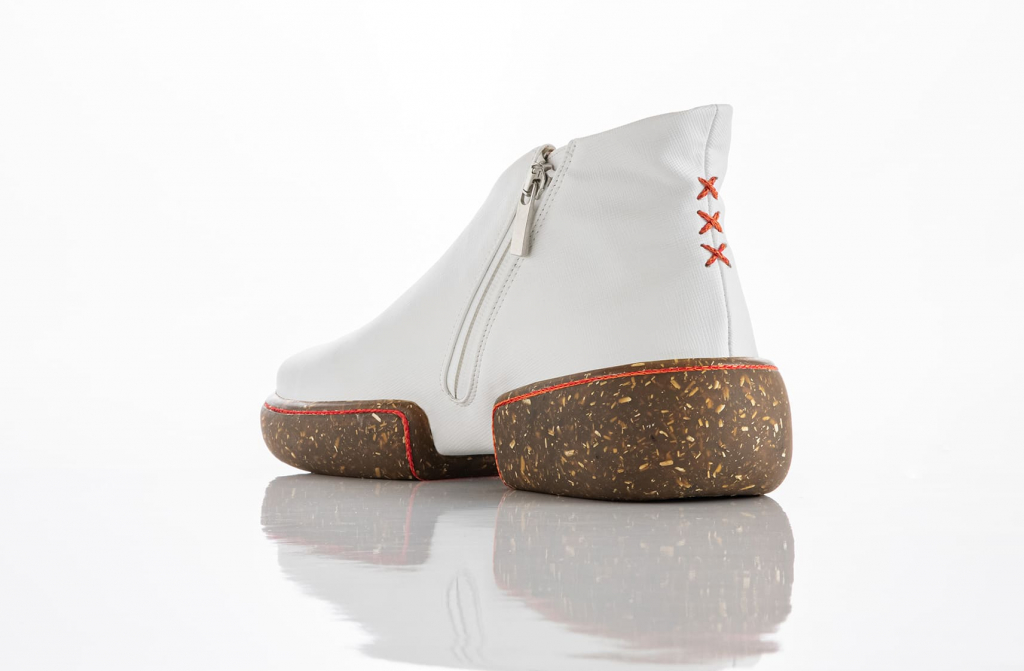 KOBI is designed to be a gender-neutral timeless ergonomic shoe made entirely of recycled and natural materials.
The goal here was to create something that would last as much as possible and cause as little as possible harm to the planet.
KOBI's uppers are made with biopolymers deriving from corn or apples food chain processing waste, and the lining is an original fabric elaborated by Crimagno based on hemp and silver to guarantee thermoregulation, breathability and has antibacterial properties.
However, the really special thing about KOBI is its sole. Made out of natural rubber, the combination of the material and design creates a much better walking experience with a grip that stays strong even over wet surfaces.
KOBI: Timeless and genderless
Crimagno's new shoes are marketed as timeless gender-neutral shoes made to outlive trends and stay relevant for many years.
To explain how he got to a truly timeless design, Cristiano refers back to his old work as an interior and industrial designer.
"When you create an interior for a building, what I like to do is start from the inside, so the outside and the facade are the results of the view I want to see from the kitchen [for example] or the sound I want to hear when I'm in my bedroom, you build around that.
And so we've done the same for shoes. That means that we've started with Scientifique and orthopedics studies before figuring out how the shoes would look. The problem was to understand how the feet move. Because only if you start from the mechanics could we create a shape and the shoes around it in a way that respects it and gives comfort during this mechanical process," explains Cristiano.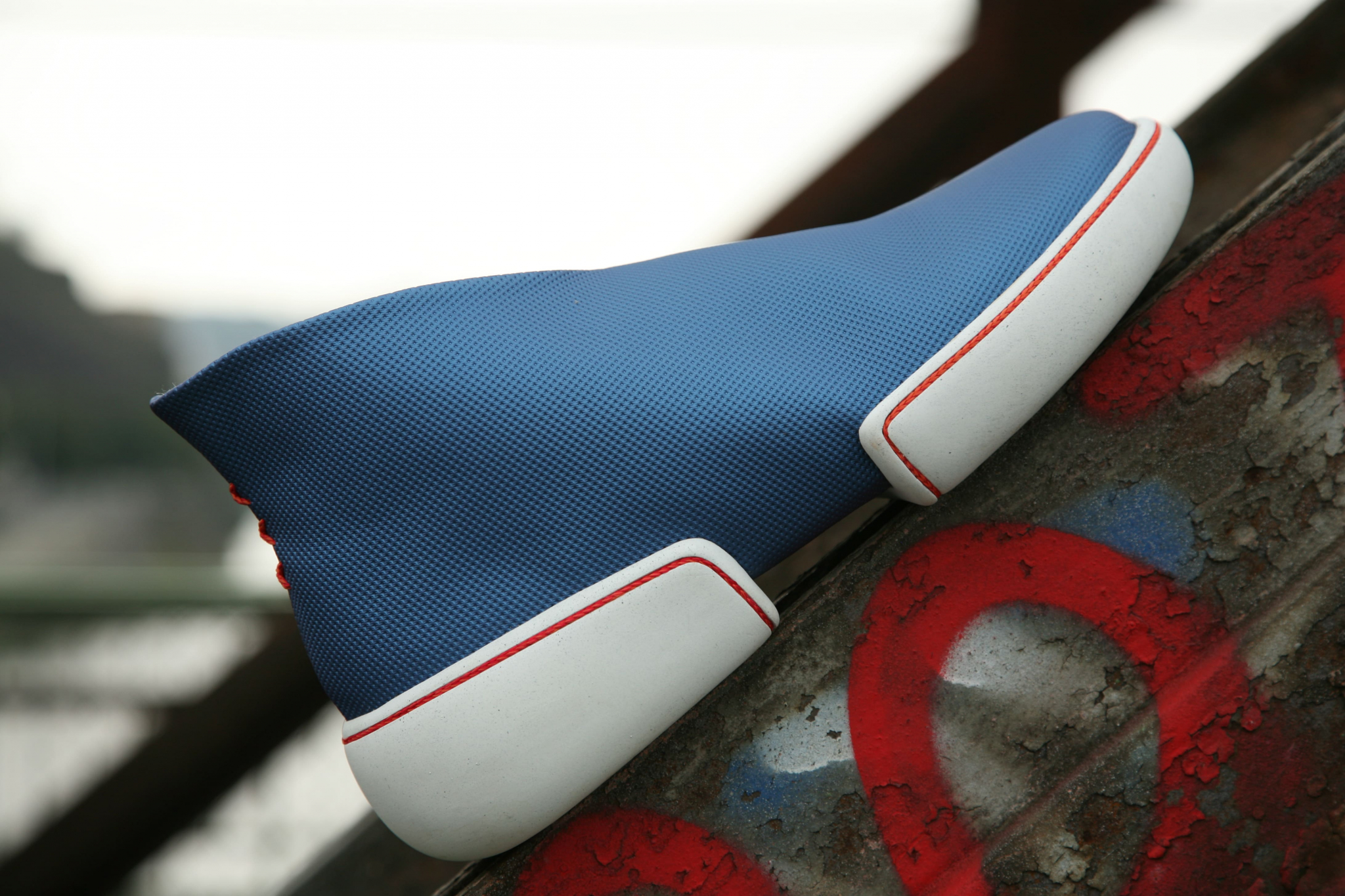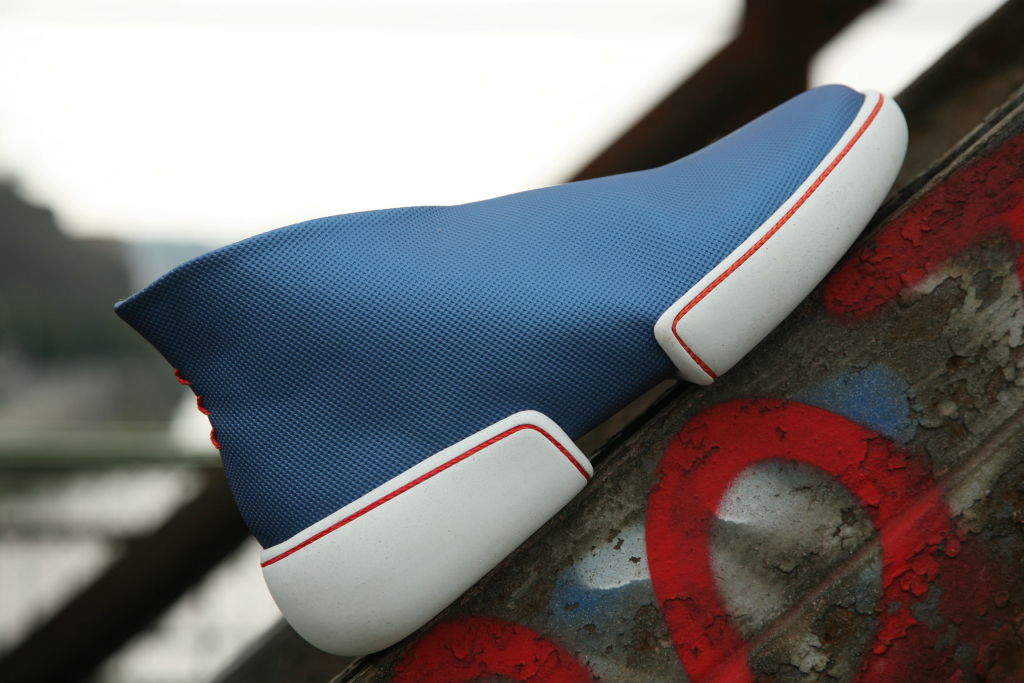 One of the company's goals with KOBI was to break the paradigm that a product becomes obsolete because it is no longer trendy and launch a product that would remain stylish throughout the ages.
Crimagno believes that, nowadays, longevity is the highest parameter of modernity, so they created something to pass the test of time.
Gender-neutral design as a metaphor for life
KOBI is a pair of shoes made specifically to be genderless. But why? What's the story behind that?
Cristiano explains that KOBI is about convergence. For him, what he sees is an era where gender is becoming more and more fluid is a type of gender confusion where the feminine and the masculine are converging, searching in one another what was initially lacking.
"Shoes in ancient and modern times have always been a metaphor for life: every sole, every heel tells a story of the places people have traveled and the walks they took with their loved ones.
This is what shoes tell [us], and it can only be contemporary in our vision," shares Cristiano.
KOBI: Sustainability in every step
Besides the shoe's components, Crimagno tries to make sustainable choices in every section of the selling process. Instead of the ordinary cardboard box, KOBI comes in a personalized bag that can be repurposed afterward.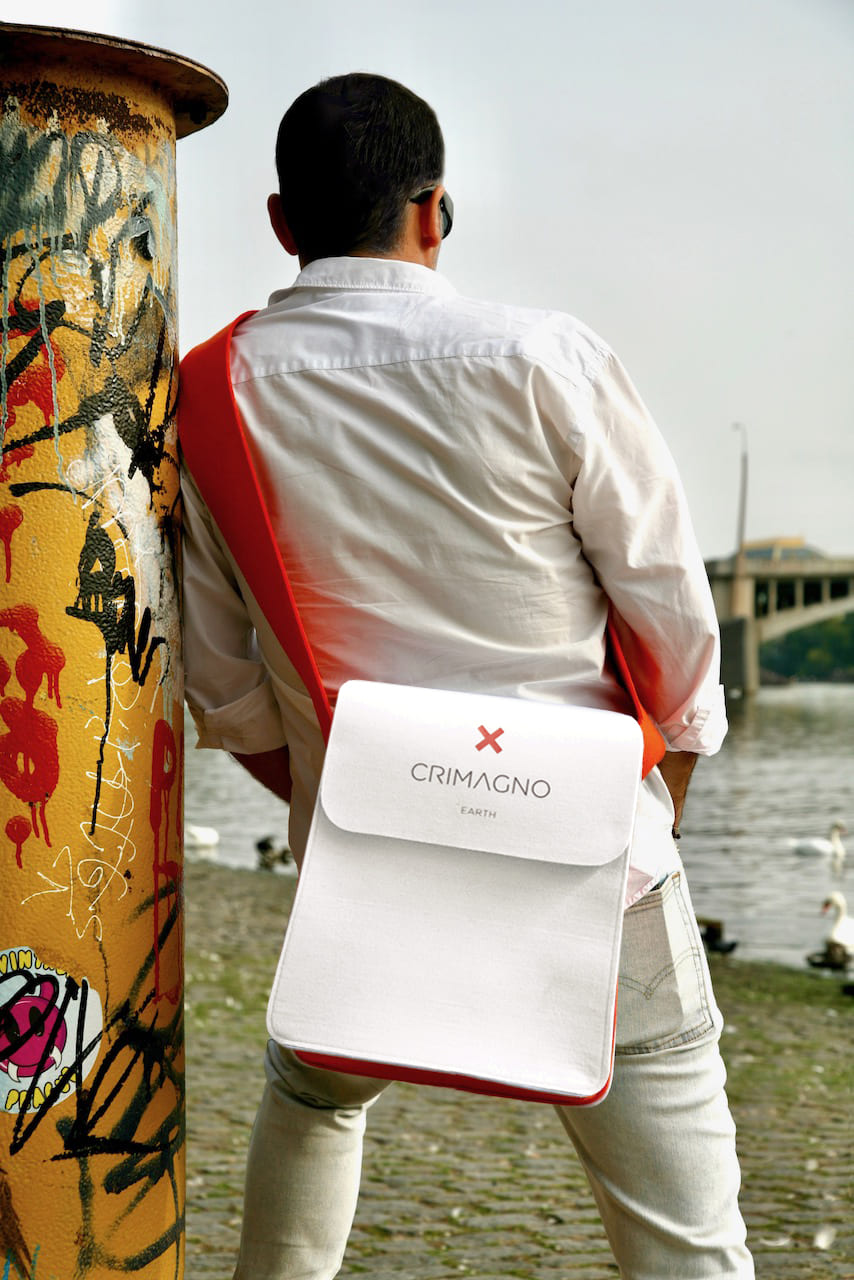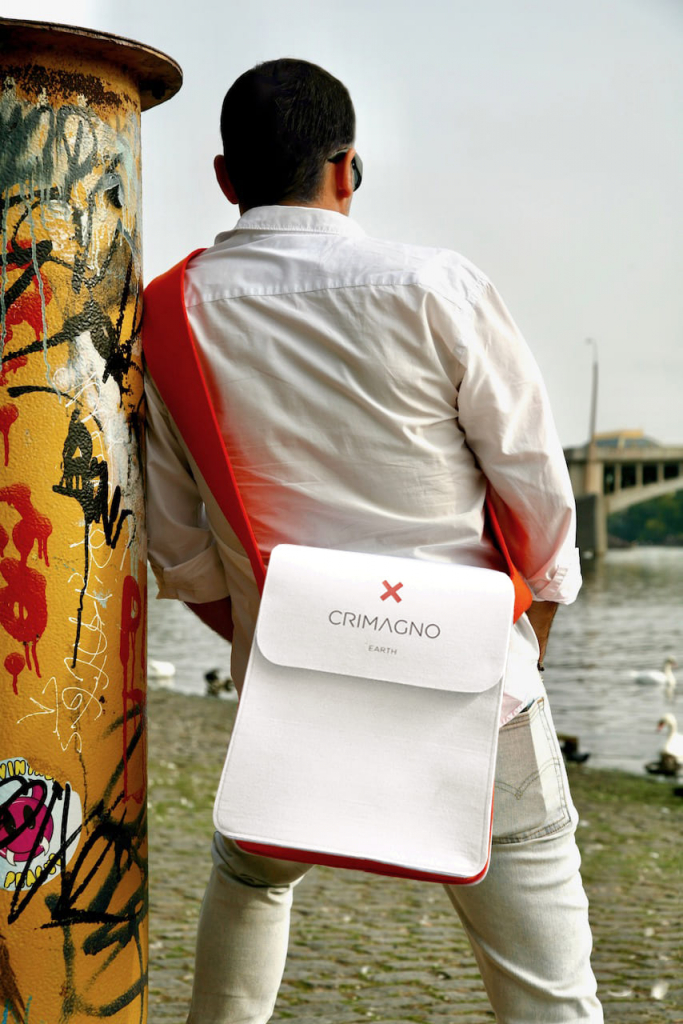 You may ask yourself: but how does it work when the product has to be shipped? Do they through it in a cardboard box, then?
Actually, no. The bags are currently shipped inside 100% recycled cardboard shells, which, having no function other than that of protection, are not printed but raw; therefore, they can be recycled again without problems.
"We are also seeking an agreement with companies specializing in transport that reuse the same packaging for different shipments. It is an extraordinary service that is currently more expensive than the traditional ones."
Customers can choose to pay more for sustainable delivery, accepting the higher price.
Impact of each sell
Another one of Crimagno's initiatives is planting one tree for each pair of KOBI sold.
The initial idea is to have a register number that comes with your shoes, and you can look up its status on Crimagno's digital forest, where you can see photos and growth updates.
Nevertheless, another of Crimagno's pillars is supporting entrepreneurship and taking a chance with new companies with great ideas.
With that in mind, Cristiano had the chance to meet a new startup while participating in an accelerator competition in Switzerland.
The company focuses on replanting and rebirthing species of trees that were genetically changed for agricultural purposes in order to restore their original strength and lifetime. That way, the trees they plant will last longer and need no chemicals to grow.
For Cristiano, it would be ideal to work alongside this startup to kick off the Crimagno Forest. That way, besides planting a tree, every customer will plant one that will last many years and reduce the amount of chemicals released in agriculture.
Socio-environmental matters are also on the table
Sustainability is not only about materials and longevity; it's also about the socioeconomic factors that embrace the fashion industry.
KOBI's sole is made out of natural rubber, the best material in terms of durability and stability, and also a much more sustainable option than plastic and synthetic rubber, materials often used in the shoe business.
However, natural rubber plantations are often associated with biodiversity loss, rubber cartels, land theft from indigenous people, and farms with slavery-like work conditions.
To ensure all the natural rubber used in KOBI's production comes from sustainable farms, Crimagno only purchases its raw material from farms certified by the Global Platform for Sustainable Natural Rubber.
This certification ensures that biodiversity and work conditions needs are being met. Besides the natural rubber (due to climate reasons), every other material comes from less than 20km from Crimagno's production in Italie.
KOBI: the cost-benefit approach
Like many other sustainable companies, Crimagno faces the problem of the high cost that comes with premium products such as the KOBI.
There's less raw material available, and the order is in small amounts, raising the cost of production even more.
Nonetheless, even if sold at a higher price, KOBI is an investment that pays off in the long run. While a pair of 90 euros sneakers may last for 10 months to one year, KOBI can last for decades.
"People throw away millions of shoes every year. Over 2 billion pairs in the world..! This happens because the shoes we buy are often beautiful but uncomfortable, or maybe they are comfortable but their design is strongly seasonal or just because they are particularly convenient, but their lousy quality makes them break soon," points out Cristiano.
By buying a pair of KOBIs, you can actually save money in the long run and avoid the accumulation of trash in landfills. Crimagno also has a disposal initiative that allows you to return your old pair of KOBI in exchange for a discount on new ones.
This way, even if you decide it's time for new shoes, the old ones can be repurposed or disposed of correctly.
That said, making KOBI more affordable is still one of Cristiano's goals.
"We can only succeed through economies of scale that are possible only when the number of pairs sold approaches the thousands. In that case, we will be able to purchase more material at a better price, automate some production steps that are still manual, reduce times and costs, and so on."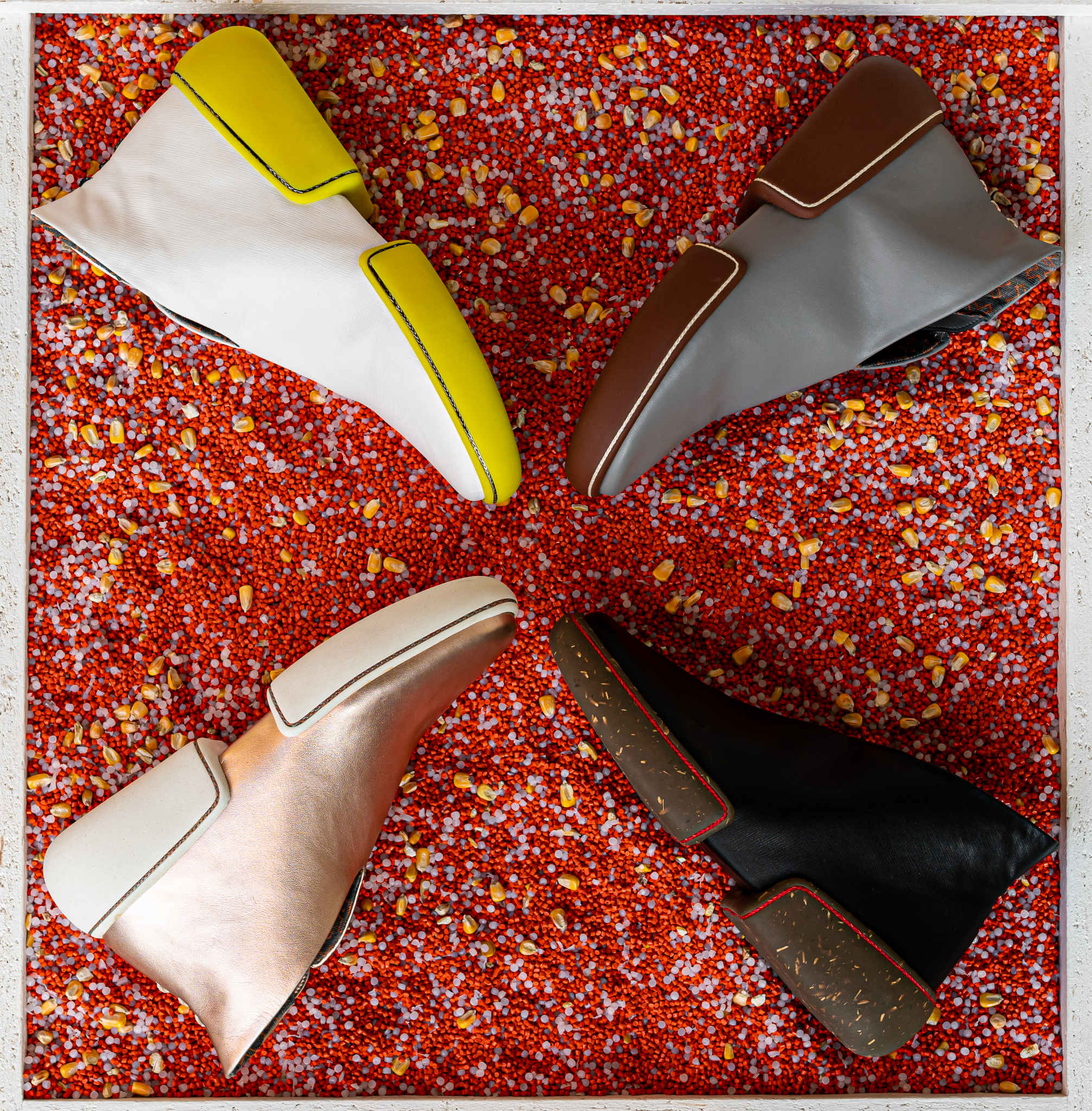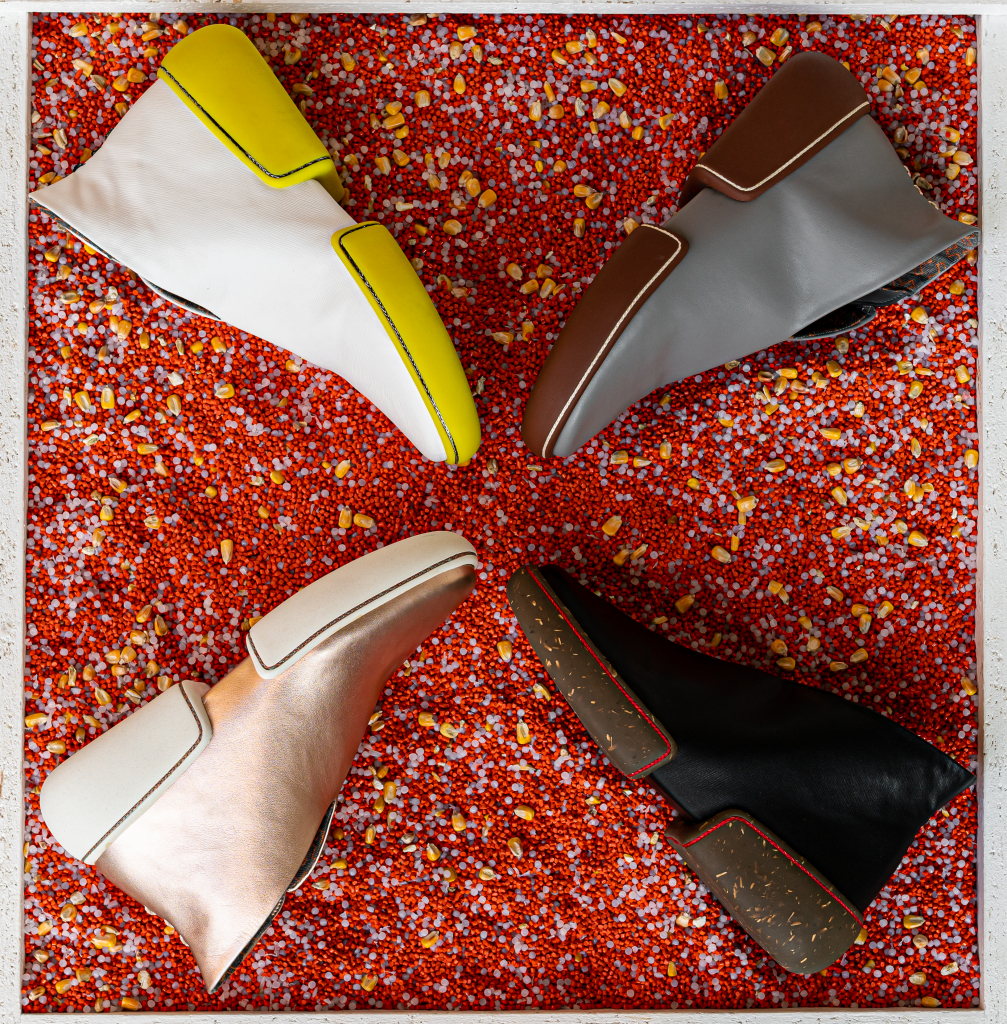 Be a part of the change and join KOBI's community
Right now, Crimagno's award-winning design still needs help to hit the market and make the change it is meant to.
If you're interested in having your own pair or helping this fantastic initiative come to life, please check out KOBI's Kickstarter project, available until August 6th.
Read next
Want to know more brands with sustainable initiatives? Read next:
WASTEWEAR: HOW IS USING 100% RECYCLED MATERIALS CHANGING THE FASHION INDUSTRY?
VEJA: A BRAND WITH A GENUINELY SUSTAINABLE IDENTITY
PERSONAL & BUSINESS JOURNEY: EVOLVING AS A FASHION DESIGNER INTO A SUSTAINABILITY ADVOCATE