In 2015-2016, when Stylumia, a Fashion Tech company, observed that the available technology and solutions regarding fashion forecasting and demand planning were subjective in nature, Stylumia set to develop innovative methods to solve the fundamental problems in fashion trend spotting, forecasting, and full-price sell-through. Realizing that ill-informed decisions cause an immense wastage in the fashion industry, Stylumia developed a groundbreaking approach and designed solutions for consumer-driven decision-making with real-world data on an internet-scale. Stylumia's Sanjay Mehra, Senior Vice President and General Manager of North America, sat down with Fashinnovation for an exclusive interview. Mehra has been in the fashion industry for 20+ years and has worked in senior positions for companies including Nike, Gap, and Reliance Retail. Stylumia Team at Their Office
A Team of Data Scientists and Fashion Industry Experts
Stylumia works with 100+ brands and retailers such as Amazon, LVMH, Fossil, New Balance, and Uniqlo. In addition to helping big-name brands grow their business, Stylumia also takes smaller segment businesses and helps them accelerate their growth with targeted solutions. The team also works with startups like themselves and guides them to grow their concept into scalable companies and prominent brands in their markets. Stylumia has a young and passionate team of data scientists and fashion industry experts. Their can-do attitude and transparency shape their journey as a company. "What I mean by transparent is one of the key elements of this journey is that data speak the truth," Mehra said. "And that also transfers into a culture." Their innovation-driven team is fueled by a company culture that encourages, supports, and manages risk-taking for creative solutions and optimal outcomes. "It's an exciting journey, and I think we have some really positive strengths that can set us apart," Mehra said.
Where Stylumia Differs
Existing fashion trend forecast, demand planning, and prediction systems are subjective, expert-led, or are based on supply-driven data trends. Data from ERP (Enterprise Resource Planning) systems are subjected to human-expertise in production planning and often fail to take advantage of what data is truly telling them. Stylumia's solutions are built on proprietary one-of-a-kind demand-driven ensemble machine learning algorithms with data at an internet-scale. With this approach, Stylumia can conduct demand-driven research, perform winning-product selection, demand prediction, and localize distribution. "This is where Stylumia differs; it is that we are looking at data, we are diving deep into the insights, making those recommendations; but we are still telling the user 'you need to make the decisions'," Mehra said. "So we can tell you how confident we are at this prediction, but you may have some other factors that we may not be aware of, but it's much easier for you now because you don't have to go through the whole analysis. This is the big difference that Stylumia brings."
Efficiency: Real-Time Technology
Stylumia converts insights on how consumers behave online into a demand view. By crawling websites and collecting data from runway shows streamed online, Stylumia gathers data from various data sources. With that information, Stylumia can detect pricing trends and demand trends down to specific channels and accounts regardless of whether the product is a niche or a mass-market good. "So you know how in the past, and even today, a lot of companies go to make marketplace visits, and they have their merchants and designers go and scan stores they look at what people are wearing etc., and so what we do is we take all this digital information, and we're able to convert to a view that is based on what consumers are actually purchasing, and we do that in real-time," Mehra said. "So, you don't need to wait for 4-6 weeks to get to see a trend report; you can just dig deep into particular categories or styles or up to gender level, and you can figure that out right away." As their technology works in real-time, Stylumia eliminates the delays from traditional market research methods by providing efficiency through their comprehensive data in just a few hours. "We are able to connect to almost any data source digitally and within use our proprietary algorithms to translate that data into insights and insights into recommendations," Mehra said. "That's the core."
Innovative Product Creation: Digital Twins
By putting the data from their real-time trend analysis into their product creation engine, Stylumia can generate digital twins — digital representations of a product. By taking inspiration from the designer and the consumer's insights, Stylumia captures information in a way that assists product creation. Stylumia's solutions eliminate the time-consuming process of fitting, building prototypes, and distributing prototypes. "The factory increasingly will not need to have a physical sample for them to make the product," Mehra said. "So you don't have to be shipping samples, prototypes back and forth between countries across the globe."
Price Realization and Agility: Demand Sensing and Forecasting
By gathering data on consumer behavior, integrating with internal data of an organization such as line-plan, point of sale, sell-through, product cycle comparisons, and combining with data on marketplaces, Stylumia generates predictive demand signals not just in terms of sell-through but also for future demand schedule. With Stylumia's optimizing recommendations, an organization can manage inventory, maximize pricing, and achieve price realization in terms of full-price sell-through. "The industry is waking up to this notion that price realization and demand forecasting or digital demand sensing are really important capabilities," Mehra said. "They also help integrate into the supply chain to be more agile."
Optimized Product Allocation: Internet of Things
Stylumia's solutions are not only useful in product creation and management optimization but also in product allocation. With using RFID chips in labels becoming more mainstream among brands as the cost of the chips is down to 3-4 cents, it is possible to gather data on the supply chain and how different presentation formats within stores elicit results. With RFID data, Stylumia can offer recommendations on product presentation methods and advise on decision-making processes, such as whether a store should opt for category presentations rather than integrated assortment presentations. "So this IOT, that's what it is right, the Internet of Things approach using RFID is opening up new avenues to figure [out] how to bring a digitally relevant experience in-store," Mehra said. "Because the dot com, and the app experience, and the store experience, I believe they will converge." Being ready for this convergence is crucial for businesses to survive. The fast-paced, innovative approach is especially vital during Covid-19 as the consumers demand a quick shopping experience. While many retailers across the world try avoiding pulling-down their shutters forever, they can do so by providing urgent results and the ability to deploy seamlessly. "So you don't want to have to go through a whole project of internal resources to deploy; you'd like to see something that can be as out of the box as possible," Mehra said. "These are some of the trends we are seeing, and this is where we have been positioned."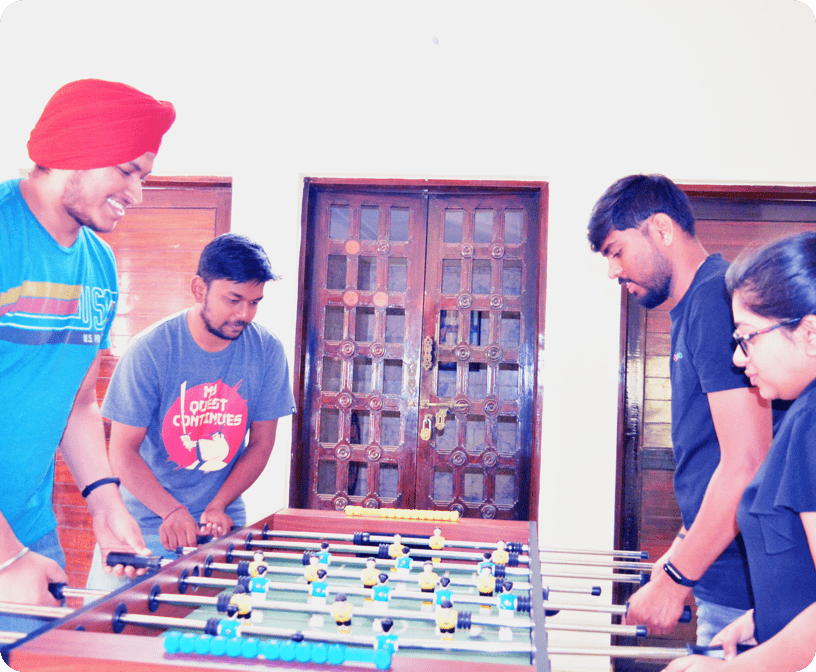 Stylumia Team at Their Office
Stylumia for Economic and Environmental Sustainability
Stylumia's technology has significant positive effects on business profitability — the team has demonstrated that their solutions can raise revenues by 20-40% and reduce inventory cost by 30%. In addition to positive impacts on economic sustainability, Stylumia's demand-driven approach positively impacts environmental sustainability as unnecessary overproducing is eliminated. "It's the garments that don't get produced because they don't need to be there; that's a big benefit," Mehra said. "We have already avoided 60 million garments from going into the landfill."
The Next Normal: Fashion Industry Reshaped by Covid-19
Changing Consumer Behavior
The various aspects of stay-at-home dynamics have affected the whole world in the past year, and the fashion industry got its share from its effects. While speculations have been made on how the pandemic and lockdowns would affect the consumer behavior and the businesses, Stylumia noticed intriguing insights with their data-enabled capabilities — declining demand for men's track pants, increasing demand for men's casual regular-fit trousers; higher demand for coats in Germany, while decreasing demand for pullovers in Germany; and a supply still not caught up with higher demands for t-shirts after 7-8 months into the pandemic. As consumers behave in ways that have not been forecasted much, Stylumia's demand-driven solutions become needed more than ever before. "So in this new normal, how to detect what the consumer is doing is much more easier when you have this type of data-enabled capability than if you would go visit markets, which you can't even do in a lot of cases, and be more subjective," Mehra said. "So this data-based insight and optimization platform that we have, we think, it's gonna be increasingly valuable for the industry."
Stylumia's Covid-19 Response Solutions
Stylumia is helping companies during the Covid-19 pandemic to realize benefits right away, in addition to their long-term targeted services. Stylumia has recently launched AXEL to support companies that are young in their e-commerce journey mature. With AXEL, Stylumia helps customers who use the service to optimize their business for the moment with strategies such as price maximization on already existing inventories. In addition, Stylumia also offers solutions for inventory allocation and optimization. "We have seen some very positive responses from companies that are saying we need your help to make us maximize our revenue profit and minimize cash flow now," Mehra said. "And of course, there is that environmental benefit to not having to put product into a landfill if you can help it." You can read about Stylumi's Post-Covid Response Plan
here
. To learn more about Stylumia's technology and the solutions they offer,
check out their website
.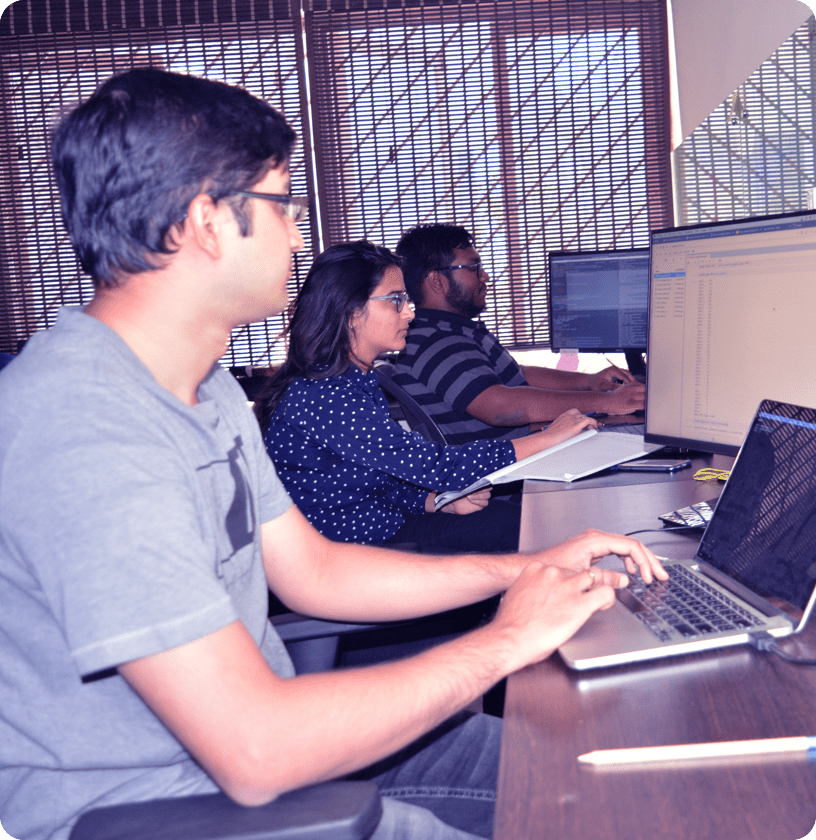 Stylumia Team Working at Their Office "It's the ability to constantly innovate, and to innovate with a customer mindset, but really keeping the consumer [in mind] at the end of the day — what is the consumer doing that's what the customer values," Mehra said. "I believe that Stylumia has one of the strongest, if not the strongest, innovation engines, and that's what has enabled us to get to this place, and that's what's helping us to accelerate."
Check out more
Fashinnovation articles to keep updated on what's new in the fashion industry! By
Elif Kesikbas