Trends in fashion are always constantly changing. Each year, fashion designers unveil new clothing lines, new fashion trends emerge, and old fashion trends are cast aside. Sometimes, old fashion trends are even brought back, and are either marketed as a new trend or capitalized on due to nostalgia. But where did it all begin? What is the history of fashion?
Who Was The First Fashion Designer To Become Famous?
The history of fashion involves much more than just fashion designers. However, Charles Frederick Worth is widely considered to be the first fashion designer. He set up a fashion design house in Paris, known as the House of Worth, when fashion was still being made by anonymous dressmakers. Worth's specialty was in designing dresses, as he had previously been employed in a dress accessories shop. He is credited with designing the bustle, which was a fashionable addition to dresses and skirts in the late 1800s.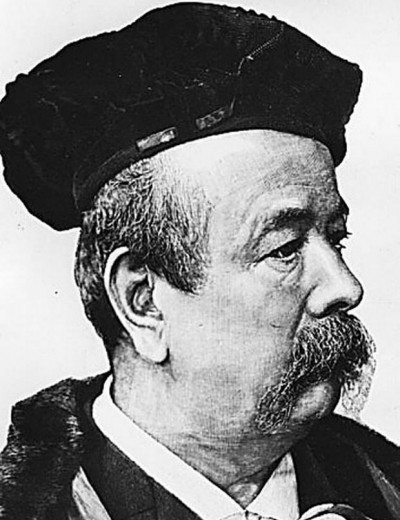 History of Fashion in the 1900s
In the 1900s, American women wore tailored blouses and skirts. This was a popular fashion trend for women to wear while they rode their bikes. Corsets were worn underneath the blouses and skirts, as they were still a popular trend from the 1800s.
Men's fashion in this time was dependent on the time of day. They wore different coats in the morning, afternoon, and evening. A sack or lounge coat was worn for formal and semi-formal affairs. Their pants were shorter fitting, tighter, and tailored, and their dress shirts buttoned up the back instead of the front.
History of Fashion in the 1910s
In the 1910s, big hats with large brims and short hair were two popular trends, especially among women. Skirts and coats were both narrow at the ankle. Although high heels had become popular, Keds designed the first sneaker in 1917.
In men's fashion, suits became popular, and the most informal trend was a blazer. Their pants were ankle-length and cuffed.
History of Fashion in the 1920s
Fashion began to lean towards more casual wear in the 1920s for both men and women. Casual dresses for women in the 1920s were made of gingham, plaid, vertical stripes, or solids. The most well-known trend in the history of fashion from this period is the flapper style, which was more common for women who wanted to attract attention to be seen wearing for special occasions.
Men still occasionally wore suits in public. However, with the rise in popularity of sports came an increase in the popularity of sportswear. They would also wear a sweater or sweater vest in place of a suit jacket.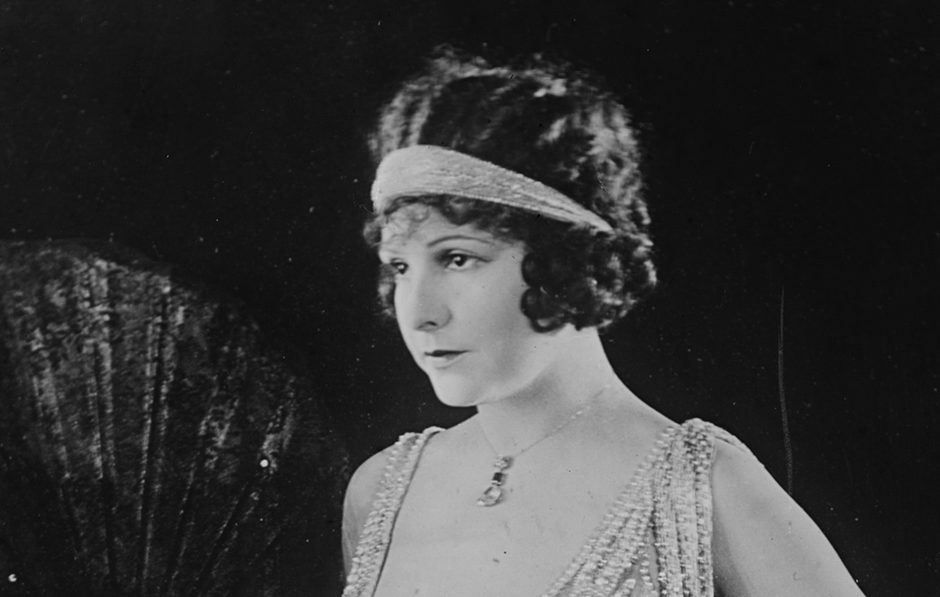 History of Fashion in the 1930s
Fashion in the 1930s was heavily influenced by the movies of the era. Women let their hair grow out longer than in the 1920s. They wore dresses, and floral patterns were particularly popular. Makeup and a curling iron became staples in womens' homes.
Men sported fedoras and continued to sport suits. Their pants were also still cuffed. Those who could not afford to wear suits because of the Great Depression wore less formal work clothes. The trench coat also became popular in this era.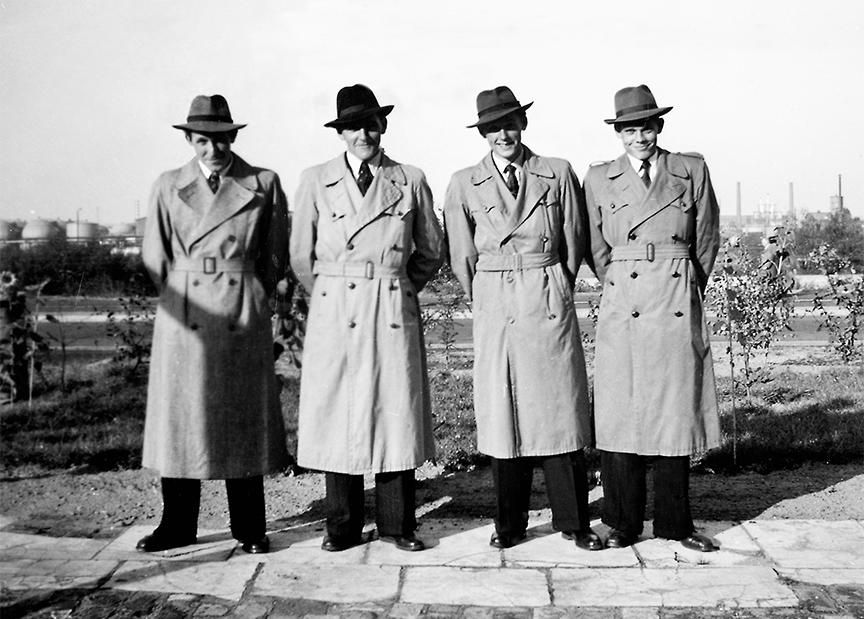 History of Fashion in the 1940s
Fashion in the 1940s faced many restrictions because of the war. Women's clothing which had been made of silk was now made of nylon, and other fabrics such as cotton and rayon became popular. Jackets, blouses, sweaters, and skirts all became popular clothing items in the 1940s. Dresses became casual, and pants became an everyday staple clothing item.
Men's fashion continued to lean towards being more casual. Men's suits now could be bought without waistcoats. The cuffed look remained a staple among men's fashion. In the later years of the decade, jackets became longer and looser.
History of Fashion in the 1950s
Designers such as Christian Dior, Cristobal Balenciaga, Charles James, and Hubert de Givenchy became popular in the 1950s.
Women became interested in sportswear during this time. They also occasionally wore pants, when they had previously only worn dresses.
Rather than continue the past, unchanged trend of wearing suits, men's fashion became more casual. Movie stars such as Marlon Brando and James Dean influenced the style of the time. Jeans, a white shirt, and a leather jacket became a popular style, along with slicked-back hair, which gave those who adopted a rebellious air. This has become a well-known look in the history of fashion.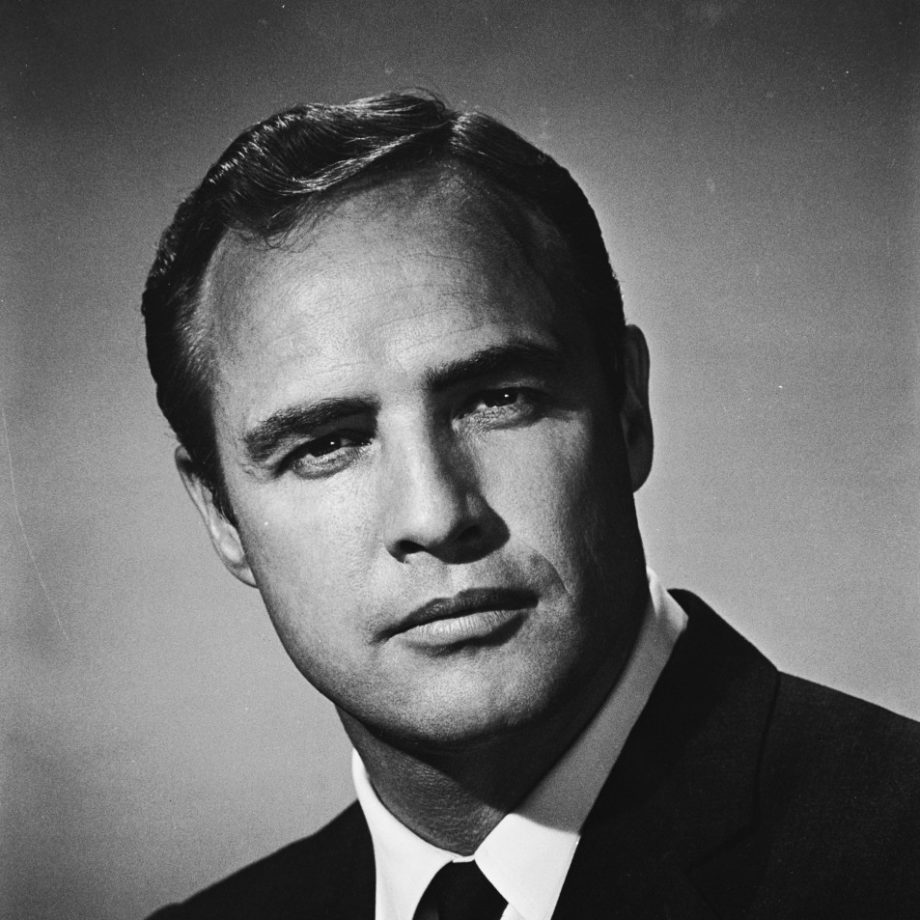 History of Fashion in the 1960s
At the beginning of the 1960s, women wore tailored skirts, high-heeled shoes, and dresses known as shifts. They also wore pants more often, as it had become more acceptable for women to wear pants.
The late 1960s saw the rise of the hippie movement, which is another well-known style in the history of fashion. This gave way to styles such as peace signs, tie-dye, and bell-bottom pants, emphasizing the values of "free love" and freedom of expression. These items were worn by both men and women.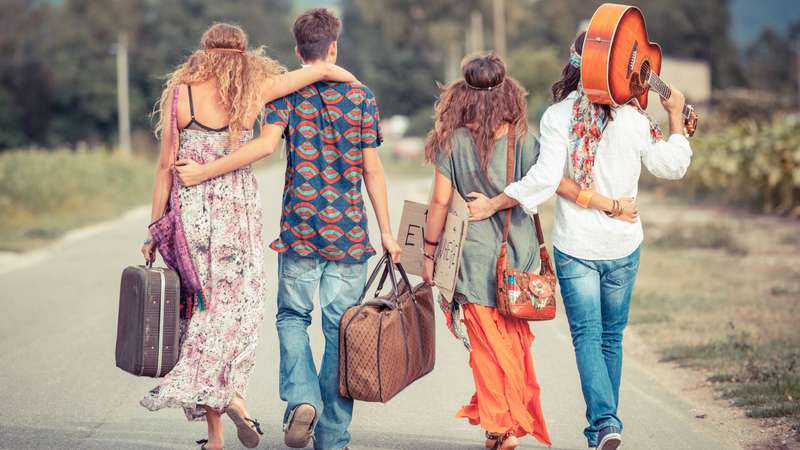 History of Fashion in the 1970s
The hippie style of the late 1960s continued into the beginning of the 1970s. Midi skirts and maxi dresses were added to the styles that were popular among women. Chokers, headbands, and scarves, as well as wood, stone, feather, and bead jewelry were go-to accessories.
Men also continued to wear bell-bottom pants, which were worn with satin shirts. Other options included tie-dye and flannel shirts. Bright colors were also prominent in men's wardrobes.
The hippie trend was replaced with a more casual style in the middle of the decade, although women began to wear formal wear as they entered the workforce. By the end of the decade, fashion was heavily influenced by disco, especially for men. It also became more relaxed for women.
History of Fashion in the 1980s
Fashion in the 1980s was heavily influenced by TV shows, movies, and music videos, as well as celebrities. Many trends such as bright neon colors were found on dresses, and designer underwear became fashionable for women. Casual and exercise clothing was also popular among women.
A popular look among men was a suit jacket and casual T-shirt. The trends of leather jackets and jeans were combined, along with Ray-Bans.
Designers such as Versace, Christian Lacroix, and Chanel became known for their formal wear. In terms of casual wear, designers such as Ralph Lauren and Calvin Klein specialized and produced jeans.
Fashion in the 1990s
The 1990s continued to expand on the trend of several fashion trends from the previous decade remaining popular. However, this lasted until the middle of the decade, when women wore clothes similar to the style of the 1970s. Denim and flannel shirts were among some of the common trends of the time. Designer brands such as Versace, Guess, and Tommy Hilfiger also began to become popular as the media focused on both fashion and supermodels. Many adults today look back fondly, or not, on this era in the history of fashion.
Fashion in the 2000s
The beginning of the 21st century saw the rise of fast fashion. The rise of the internet age and technology also allowed brands to begin promoting their fashion online.
In the early 2000s, a popular trend was boho, or bohemian, clothing. Asymmetrical tops and skirts, as well as maxi skirts, were also popular.
In the late 2000s, hipster fashion became popular thanks to influential internet sites such as Tumblr. Affordable fast fashion brands such as Zara, H&M, and Forever 21 shaped this decade.
Fashion in the 2010s
Fashion became much more casual in the 2010s. For example, jeggings, a combination of jeans and leggings, were a popular item at the beginning of the decade. The trend of "athleisure", a combination of athletics and leisure, also became widespread, along with street style, which gained popularity along with the rise of social media. More formal fashion in the 2010s was also heavily influenced by the fashion preferences of the British royal family, in particular Kate Middleton and Meghan Markle.
There were countless brands and styles to choose from in the 2010s, and there was more of an emphasis on individuality than ever before. Many brands began to turn their focus towards sustainability and inclusivity, which had become major concerns and issues among customers and fashion aficionados. The 2010s will hopefully be another well-known, well-recognized era in the history of fashion.
Fashion Today
The modern era of fashion is greatly inspired by past trends, particularly from the 1980s, such as the oversized boyfriend blazer. Notable fashionable colors moving forward through the decade will likely include yellow and blue. However, some trends from the late 2010s may also be popular for some time at the beginning of the 2020s.
Due to the pandemic, face masks have also become a fashionable, and very necessary, trend. They come in many different colors, shapes, and sizes, including masks for kids. However, black face masks are predicted to become more fashionable the longer the pandemic goes on.
Fashion trends have always been defined by the elite in society. First, they were defined by the royal families, who would set trends to be followed. Now, celebrities and influencers are the ones who set fashion trends. But ultimately, you are the one to decide what you think is fashionable or not and make your mark on the history of fashion.
If you liked this blog post, we think you'd also enjoy learning about Unique Vintage: Empowering Through Vintage-Silhouettes Re-Interpreted for a Diverse and Inclusive Today