On Thursday, 19th of October, VOGUE (NYC offices) opened its doors to fashion enthusiasts, entrepreneurs, and students who had the chance to engage with a strong lineup of speakers and dive into the fashion industry and its perks. 
The event welcomed big names such as VOGUE's mastermind Anna Wintour, Marc Jacobs, Tommy Hilfiger, Emily Ratajkowski, Linda Evangelista, Annie Leibovitz, and more.
A word from the VOGUE Team
The VOGUE team shared a lot about their secrets to making the world's biggest fashion magazine run smoothly. "My favorite talent is my colleagues" was one phrase that stuck with the audience. 
For them, no matter what we find elsewhere, what makes a video go viral is having an opinion, so when it comes to new materials, they look to each other to find that "something extra" that will make the content stand out.
And the way to channel those opinions correctly is by looking to where you can add value to the world, or as the VOGUE team puts it, "know which Barbie you are."
The VOGUE digital team shares similar insights. They explain that, in the end, social media is about sharing your opinion, and by doing that, you foster a community. In that community, you can try things out and see what works and what doesn't.
A Chat with Annie Leibovitz
Among the incredible speakers, participants had the chance to chat with Annie Leibovitz, the world-renowned photographer.
She began her career at Rolling Stone in 1970, photographing John Lennon. As Rolling Stone's chief photographer, her work gained wide recognition. In 1983, she joined Vanity Fair, becoming known for her social landscape photography.
Leibovitz is renowned for her portraits but has also captured fashion, landscapes, and personal reportage. She has received numerous awards and honors, including the Ordre des Arts et des Lettres and the William Klein Award. Designated a Living Legend by the U.S. Library of Congress. She resides in New York with her three children.
Annie shared details about working with big names in and out of the fashion industry. Throughout the years, she has brought a more photojournalistic view to her photos, even in publicity campaigns.
She also spoke highly about her relationship with VOGUE. "I think my relationship with VOGUE is such that when Ana [Wintour] asks me to photograph, it's thought out enough, and I'm usually game."
Working with Rihanna was a highlight in Annie's career due to the woman she is and evokes out to the world!
When asked who she's looking out for lately, Annie mentioned her recent obsession with Taylor Swift. "I'm kind of obsessed with Taylor Swift right now. So impressed with her." The photographer also praised Lizzie Gadario's work as a photojournalist for The New York Times.
Conversation with Emily Ratajkowski
Another great speaker was the model, actress, best-selling author, and entrepreneur Emily Ratajkowski. Known mostly for her work as a model and her reputation as a global sex symbol, Emily released a book called "My Body," where she talks about her experience as a woman in the industry.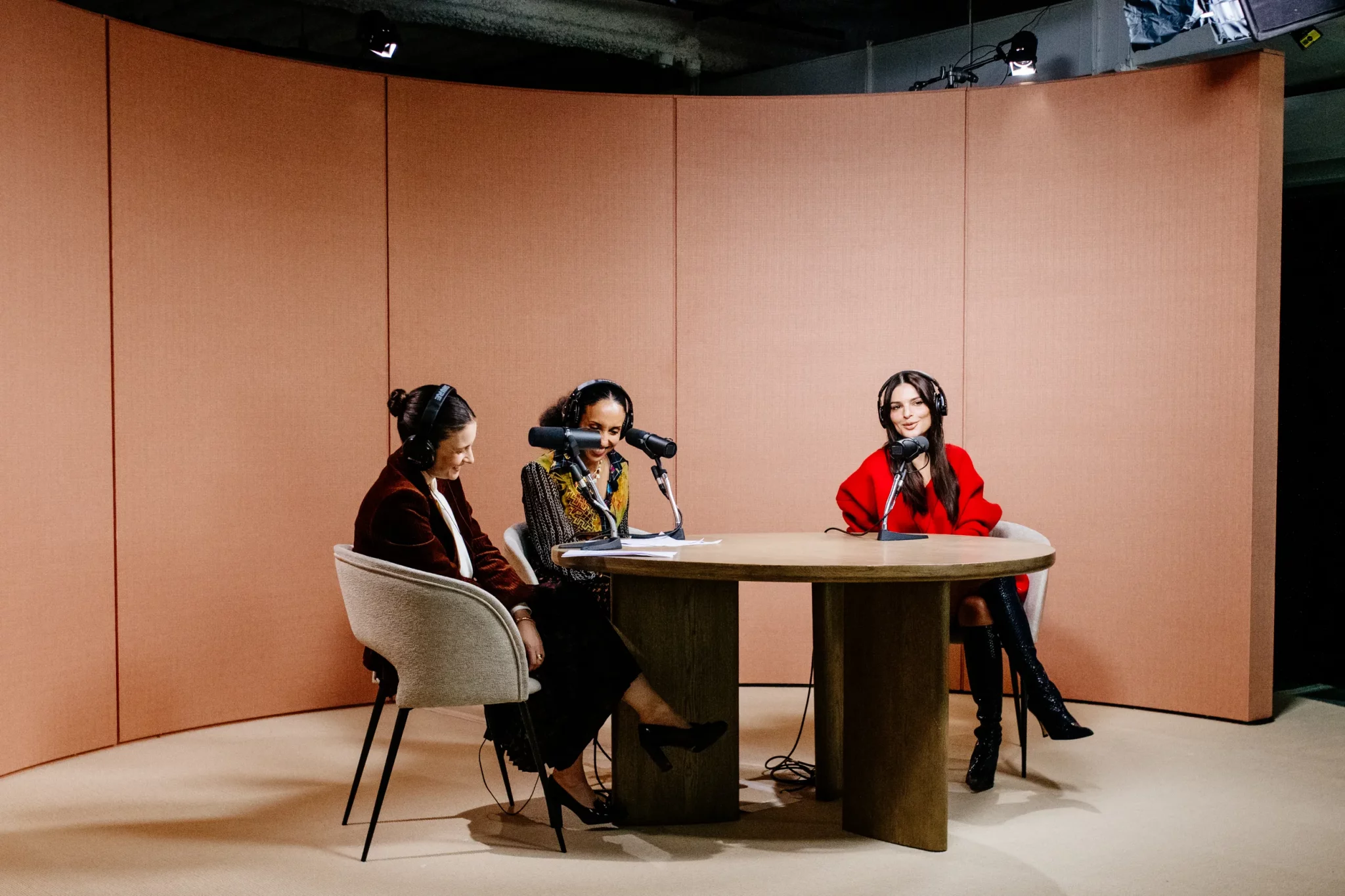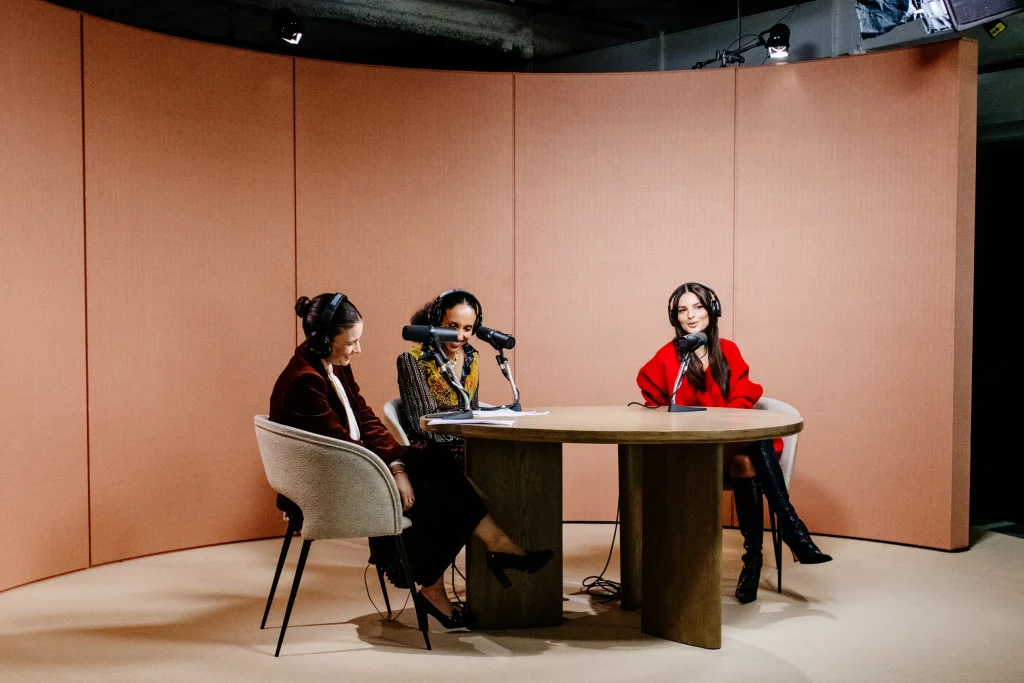 At VOGUE Forces of Fashion, Emily raised the discussion about the lack of privacy that comes with being famous. She mentions her experience getting constantly photographed, even when she's with her son.
The model also spoke about her appearance in the Blurred Lines music video that consecrated her as a sex symbol. "When I was 21 and became famous for dancing around naked in music videos, they came for me – and I was very defiant. I can be in my body and feel good about it, and don't tell me I'm not a feminist."
Emily also shared her dream of seeing the uprising of a Union for models. With agents more interested in making the client happy than protecting the models, many get taken advantage of.
"I feel quite strongly about this. I can't believe the things that happen to young women in the industry," shared the actress. She also spoke about the still lack of diversity in runways. "Diversity hasn't truthfully gotten to fashion when it comes to modeling. There's constant excuses as to why the diverse models can't walk the show."
Fashion's calling: an opportunity at VOGUE
In this panel, VOGUE's Mark Guiducci and Ignacio Murillo, with model Paloma Elsseser, welcomed the two winners of VOGUE's model casting earlier this year, Rania Benchegra and Mars.
The casting started at more than 67 thousand application videos that led to the 25 finalists. The goal was to find new faces and try to broaden the spectrum of diversity in Runways.
For Rania, who grew up in Morocco, coming to America to work with VOGUE was a big dream. Her goal is to use the opportunity to give back to her country and the African continent. With that in mind, Rania wants to help give education and support to the African youth.
Mars shared about their inspirations and role models as a queer person. "There was a Ruby Rose video where she cuts her hair in the bathtub and throws water on her body. I was very excited about it, and that was one of my queer awakenings," shares the model.
Their goal is also to become a queer role model for others. "I've always gravitated to queer models, and it's fabulous to see queer and trans people in public facing roles as a lot of times you have to look wider for inspiration. That's part of the reason why I'm here. I want it to be something queer people can have. I want to be a role model for them."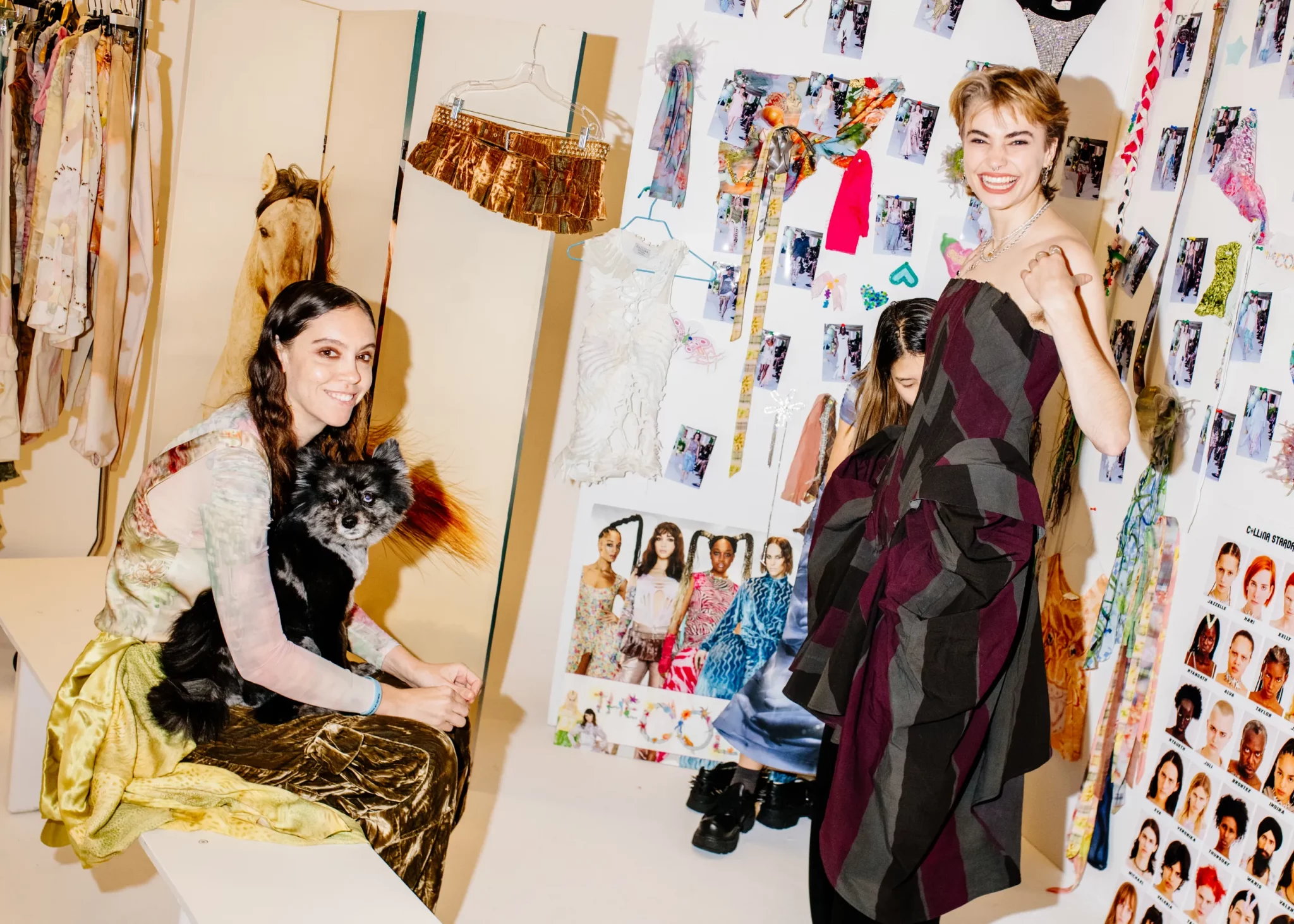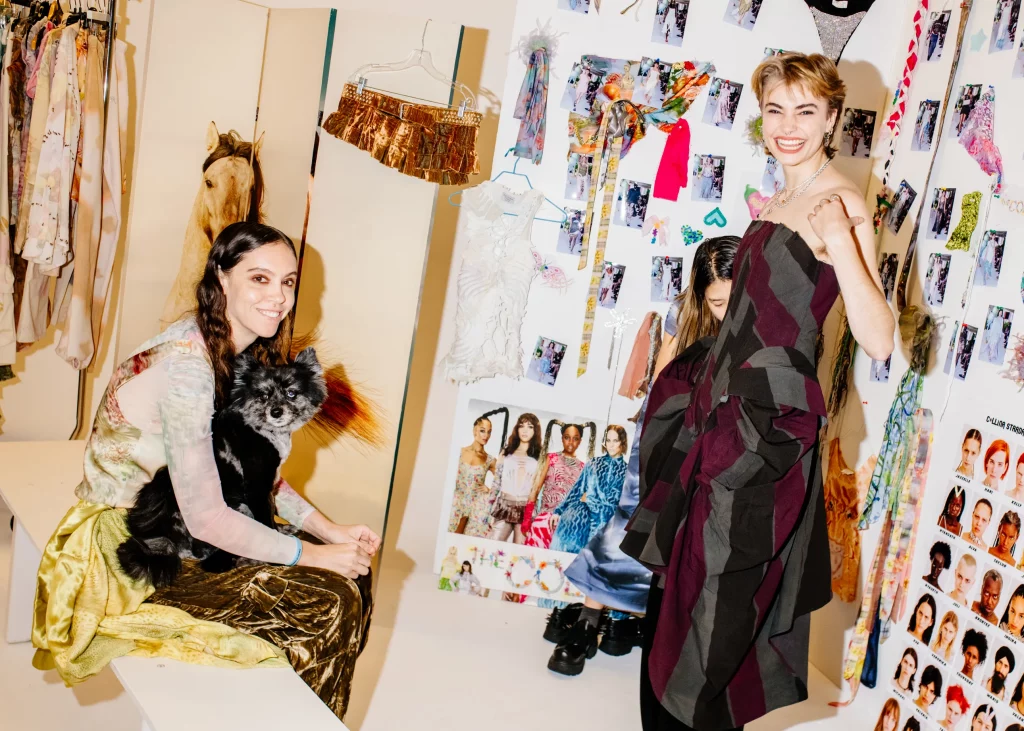 The model Pamela Elsesser also shared a little about being a curvy girl in the fashion industry. "I wish that more curvy girls felt they could be a star as well," states Pamela.
Marc Jacobs and Linda Evangelista: An encounter of old friends at VOGUE
In an intimate, cozy conversation, Marc Jacobs and Linda Evangelista talked about the designer's career and their friendship. They talked about the 90's and how hard it really is to keep a longtime friendship in this industry. "I was working so much I didn't socialize or go out as much as I think people thought I did," revealed Linda.
Linda and Marc also talked about the ones they lost along the way. "I was around from 85 on, and that was a scary time. I lost my first booking agent to aids," shared Marc.
The designer also spoke a little about how great it is to see fashion evolving and breaking barriers we never thought possible."I remember looking at a skirt length that 2 years ago would have been considered wrong… but that's what was so nice about it."
When asked what it is like to have made it, Marc Jacobs showed his humble side." It's a weird question because I haven't made it yet… I'm still making it. I'm not there yet. I like to say – I haven't made it yet".
Bottega's Matthieu Blazy and the union between designers and artisans
Another big name that brought new perspectives to mind was Matthieu Blazy, creative director for Bottega Veneta.
He shared how, at Bottega, they make sure the designers know the production process of artisans and vice versa. By putting them together in the same room to create pieces, the teams learn from each other and integrate in the best way possible.
A word of encouragement from Tommy: business is a hard game
The VOGUE Forces of Fashion New York also welcomed globally renowned designer and entrepreneur Tommy Hilfiger. He talked about his experience getting the business started with almost no money, going into bankruptcy, and then getting back on his feet.
The advice to take from his speech was: give 50% to creativity and 50% to organizing the business and never give up. The designer shared how even though he managed to create a strong line starting with only 150 dollars, his lack of knowledge of business management led him to bankruptcy. However, he didn't give up and got his company back on track.
Today, what he doesn't know, he seeks in others and surrounds himself with a strong, broad team. With over 40 years in the market, Tommy highlights the importance of staying strong and not being shy to ask for help.
Joined by Aurora James, she showed her "awe" in the transparency Tommy shared with the audience, showing a vulnerable side that truly left everyone inspired! Aurora also mentioned how the CFDA became family to her & and how it has contributed to her success, wishing all of the finalists the "best of luck."
"I want to say THANK YOU to the VOGUE team for so much inspiration & truly keeping the core of what "Fashion Is" alive! Welcoming me into their office had me leave with a little piece of them & I truly believe the office was left with a bit of magic from all who were there! Also, a big thank you to Tonne Goodman, who has been a speaker at the Fashinnovation Worldwide Talks and got me there! Your support means the world"! 

Jordana Guimarães, co-founder of Fashinnovation about the event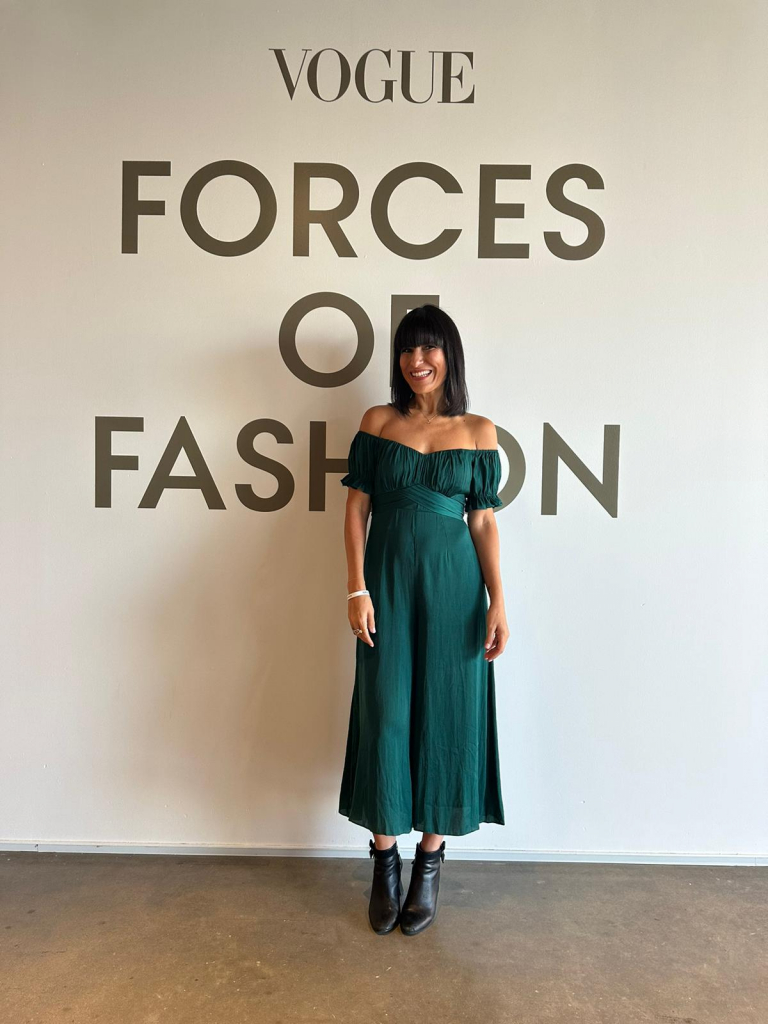 If you like fashion and innovation content, make sure to follow FASHINNOVATION on Instagram!