On September 6th and September 14th, FASHINNOVATION gathered different industry players at the LECTRA headquarters and also online for the 9TH WORLDWIDE TALKS to discuss a broad spectrum of themes involving the fashion world.
The event welcomed more than 800 guests and had the participation of several brands who sponsored or showcased special stands during the event. The 9th Worldwide Talks received JVLAURNT, Tina Shaniele, Kara Mac, Taarach, La Nadia Jewels, Ceres Monae, Zhuzh, Avid Swim, Wastewear, Summer Wren, Andrea Venturoli, Commonwealth Packaging, Fashion Fights Cancer, La Roja by Misha, Angela Taylor George, DAM Fashion, Retail Reworks, Nexite, Sopi Mitil, Modern Natured, Centro Commerce, and Frate.
Now, let's dive into each panel, shall we? 
Fashion is always on purpose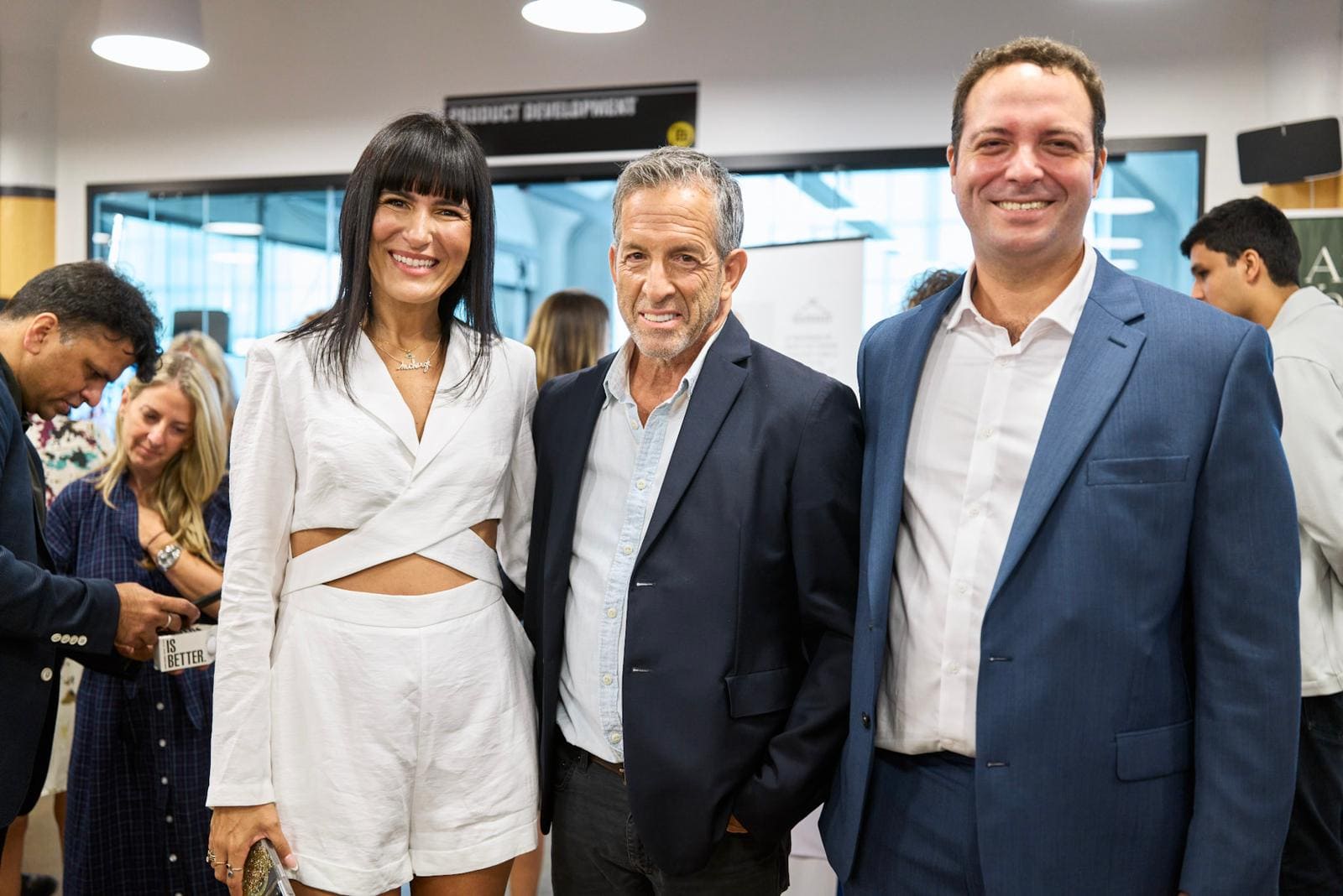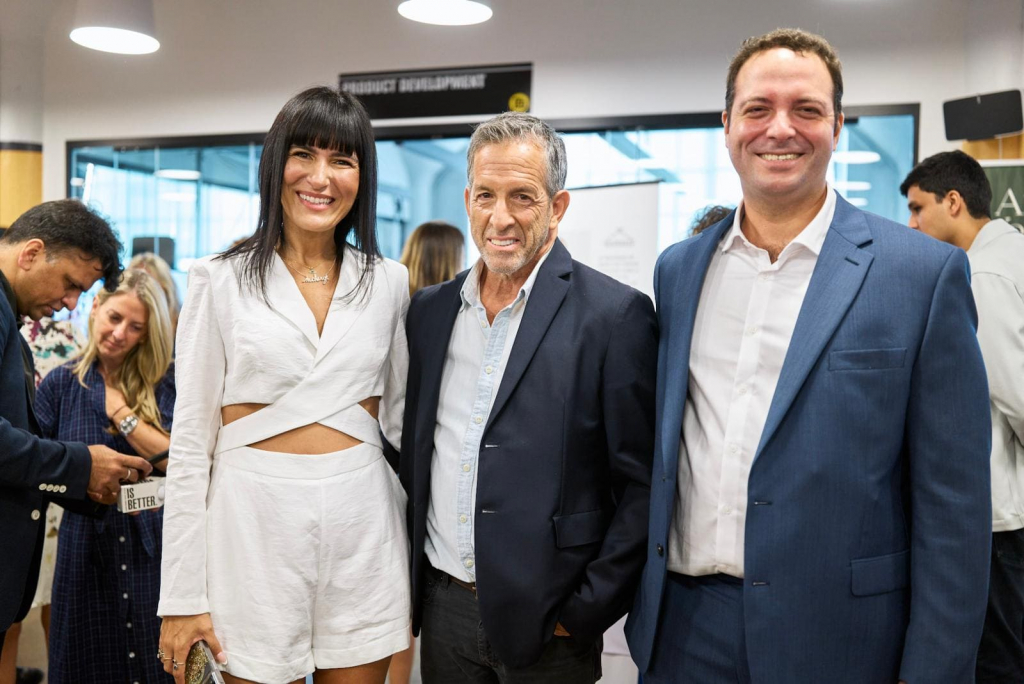 The first panel of the 9TH WORLDWIDE TALKS was held by designer and entrepreneur Kenneth Cole and Harper's Bazaar's reporter Halie LeSavage. 
Over the course of 40 years, Kenneth Cole always prioritized doing good as much as growing as a company. Back in the 80s, Kenneth and his brand were strong advocates for AIDS awareness, and now, in 2020, he started a Mental Health Coalition to help destigmatize mental health issues.
Kenneth explains that in order for a brand to live, they have to understand what their white space is and what their reason is to exist. In today's world, most people don't have closet space, so as a brand, you have to earn your spot, and the best way to do that is not through people's bodies but through their minds.
That being said, Kenneth discovered that through activism, he could be close to customers' ideals and create a long-term relationship that could outlive all trends and years.
"I learned that if I could bring value not just to their wardrobes but to their community, then everything becomes more meaningful."

Kenneth Cole at 9TH WORLDWIDE TALKS
Fashion is taking a fresh approach toward sustainability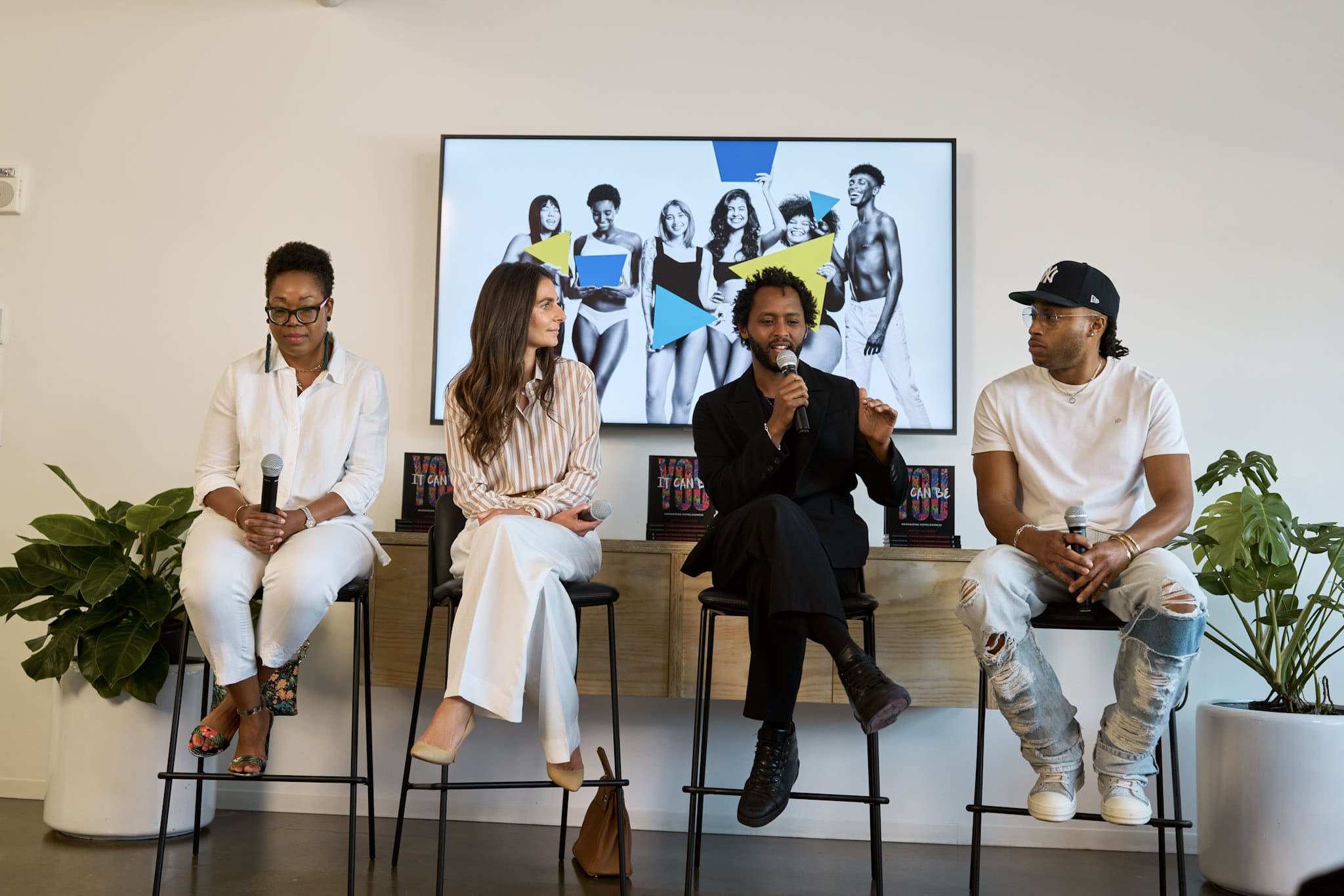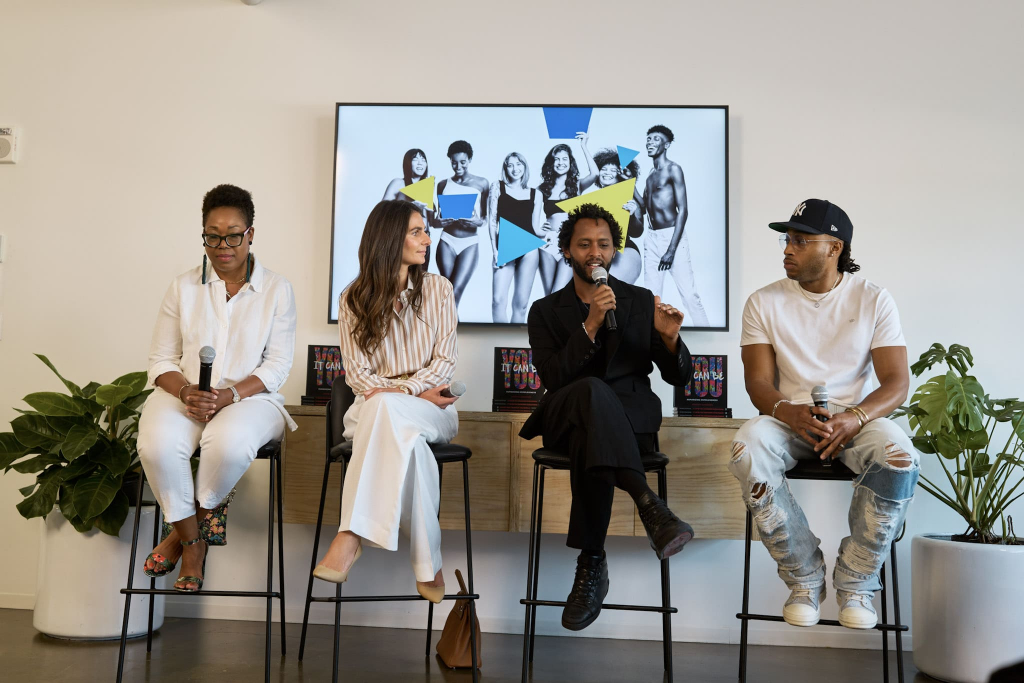 Our second panel of the day at the 9TH WORLDWIDE TALKS gathered three sustainable fashion entrepreneurs who are creating new ways to apply sustainability to their brands. 
Moderated by Forbes sustainable fashion journalist and entrepreneur Cassell Ferere, the Worldwide Talks welcomed Awet Woldegebriel, founder and creative director of Awet New York, Louise Ulukaya, founder of Mon Coeur, and Tracy Vontélle Green, co-founder and CEO of Vontélle.
Awet started his company in the middle of the pandemic as a way to help tailors and garment workers who were losing their jobs because of the quarantine. His work was and still is community-driven, focused on continuing the work even in long distance.
Louise Ulukaya founded Mon Coeur, a sustainable fashion brand for children, after having her own kids and realizing there were no sustainable options out there for them.
Tracy Vontélle Green also launched her eyewear brand during the pandemic, and the idea came after she learned how hard it was to find glasses for people with diverse faces. In a scenario where so many people were losing their homes, her brand started donating glasses to people in need.
When talking about the relationship between brands and customers, Louise pointed out that sustainability is not only about the product itself but also about raising awareness of the cause. "Sustainability doesn't necessarily mean perfection, and I think imperfection is okay, and it's beautiful in its own way," shared the entrepreneur.
Awet pointed out how sustainability is a constant work because not being sustainable is so much easier. Brands are constantly thinking of new ways to improve their production, and they have to pay attention to every detail to make sure all the steps follow their values.
Fashion is embracing Inbox Commerce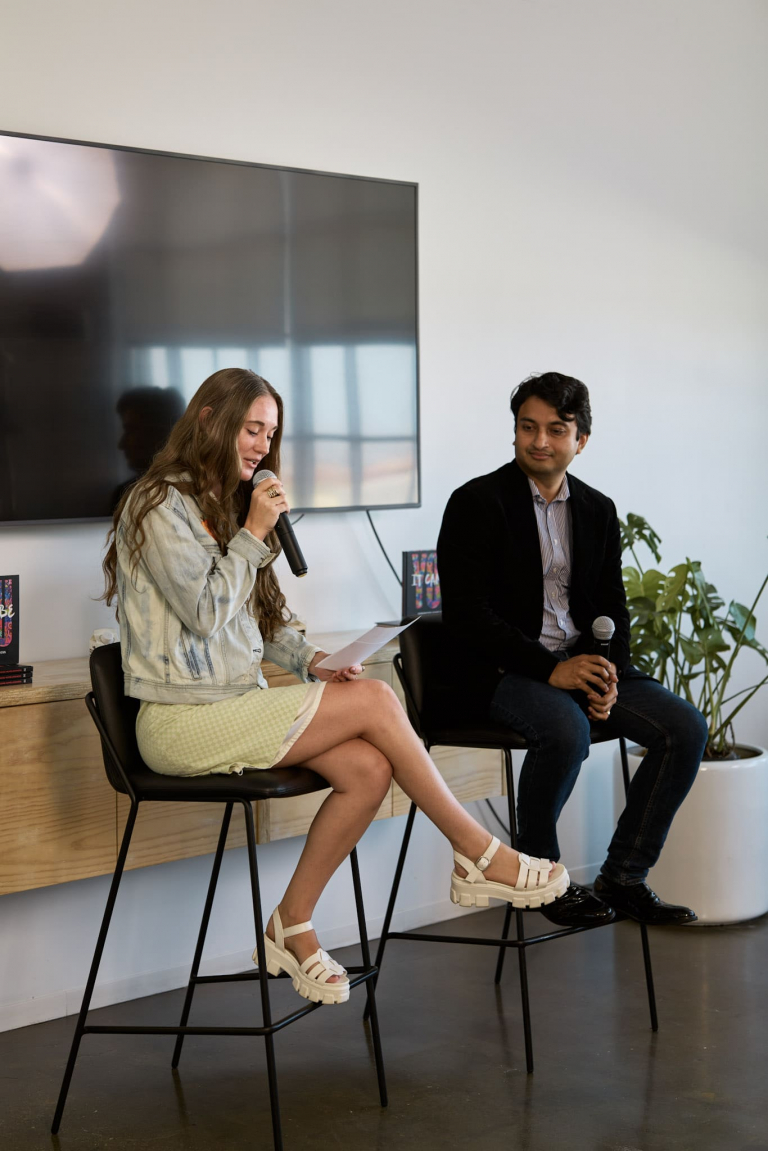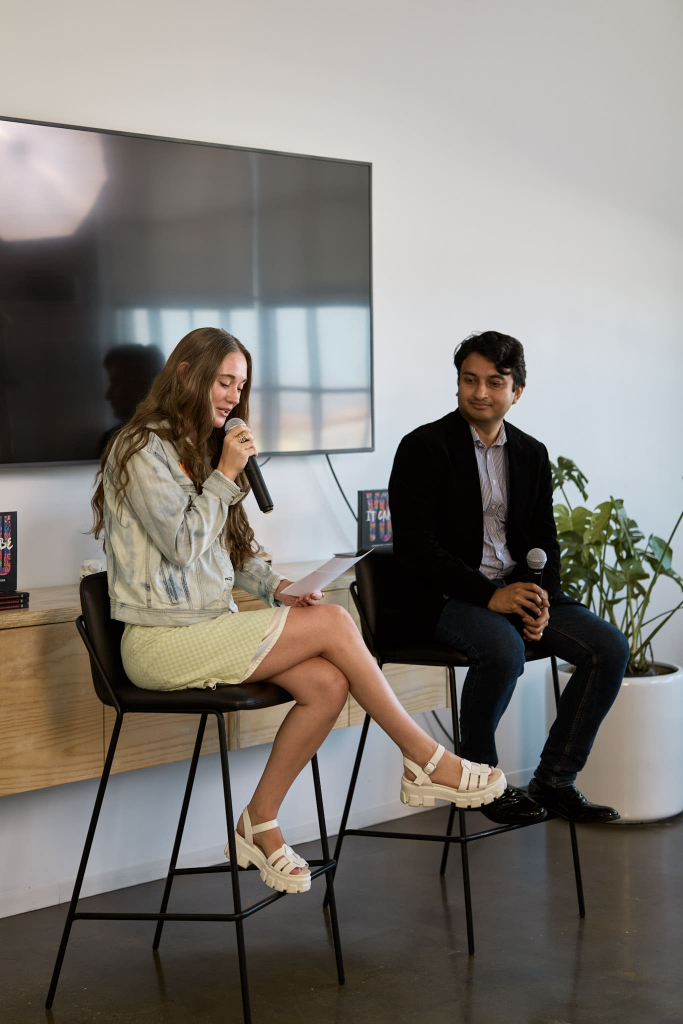 Moving on to a more technology-driven panel for the 9TH WORLDWIDE TALKS, Pratik Bhadra, CEO of North America Netcore Cloud and Unbxd, and Jennifer Ortakales Dawkins, a senior retail reporter at INSIDER, delve into the world of Inbox Commerce and the possibilities it provides to the fashion industry. 
Pratik started by sharing about the attention recession, an issue most companies have to face when trying to engage customers. How do you get the attention of customers when there are so many options online? Inbox commerce can be a solution for that.
Fashion is influencing in the new era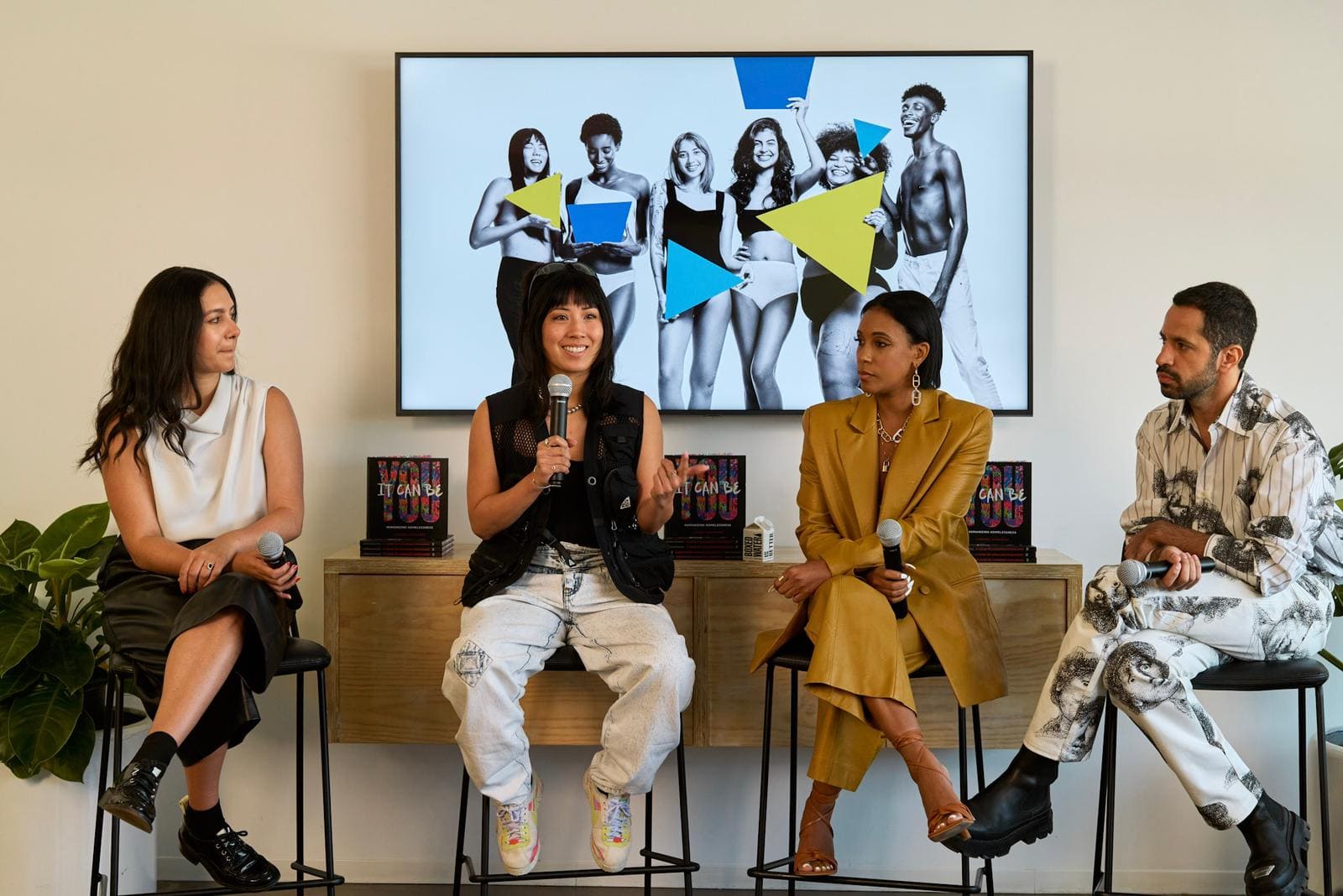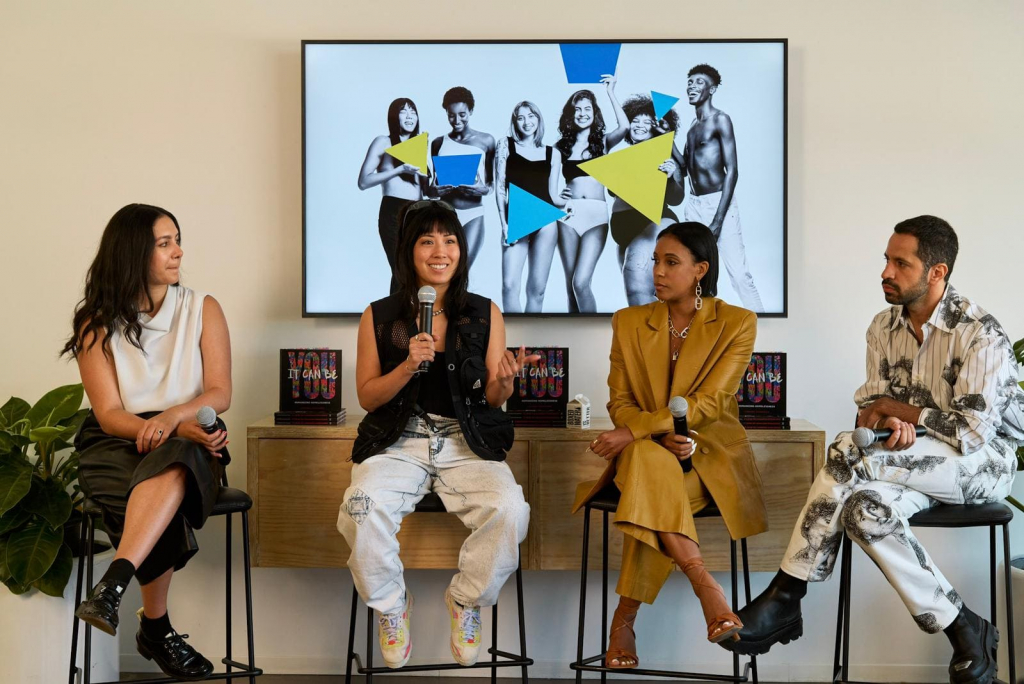 Fashion is all about community and engagement, and it has always influenced people's beliefs and decisions. In this panel, Frances Sola Santiago, a Fashion Writer from Refinery29, talks to entrepreneur and designer Alexandre Pavão, founder and creative director for UPRISERS, Michelle Hanabusa, and style expert and creative director Martha Luna.
The conversation revolved around how brands can use their platforms to give back to the community and inspire change. "Yeah, I love looking fabulous and attending these [fashion] events, but at the end of the day, what other things can I bring to the table and contribute?" shares Martha Luna.
The speakers highlight how fashion can also influence people when it comes to representation. "We make sure everything we release, we are continuously reminding ourselves of how can we continue to celebrate and uplift the voices unheard," states Michelle.
Fashion is Everyone
Continuing the 9TH WORLDWIDE TALKS strong with an international panel directly from the Philippines, VOGUE Philippines editor-in-chief Bea Valdes explores the nuances of the fashion industry in the country alongside model and activist Rissa Mananquil Trillo and founder of Relevé Fashion and VOGUE Contributor Raia Gomez.
The discussion touched on many topics surrounding the importance of representation and diversity in VOGUE Philippines. Rissa Mananquil shared her experience as a model and how much she had to fight against campaigns and producers who pushed her to wear whitening makeup, a common demand in the industry.
"I was and still am very proud to be brown, and I didn't want to be part of the systemic pressure that encourages Filipinos to change the color of their skin."

Rissa Mananquil at the 9TH WORLDWIDE TALKS
Fashion is Communication
Following up on the 9TH WORLDWIDE TALKS, Fernanda Simon, executive director of Fashion Revolution and Sustainability Editor for VOGUE Brasil, received Rukpong Raimaturapong, founder of Rukpong. 
Rukpong shows a new take on innovative fashion by combining his graphic design background with traditional textile materials that he had contact with in his childhood.
The idea behind his brand is to slow down the rhythm of consumption in order to allow each piece to come together and tell a story, even if it means selling fewer products at a slower rate.
He recognizes that it's hard to fight the fast fashion system. However, for him, the key is to reach out to customers through communication. According to him, "The more information we can give to the consumer, the more value it gives the product."
Fashion is Entrepreneurship via Responsibility and Passion
Next up on the 9TH WORLDWIDE TALKS, our co-founder Jordana Guimarães jumped in to talk to Ara Vartanian, jewelry designer. Ara comes from a long heritage of precious stones and gems dealers, but he wanted to change things up and bring innovation and sustainability to the market. 
For Ara's company, passion played a strong role in his business decisions. It was his wife who helped him realize that the jewelry industry was more than red carpets and that he could use his platform to uplift more meaningful and important discussions.
One way he thinks we can be more sustainable is through transparency. With his brand, he constantly discloses on his social media the mines and gems suppliers. By sharing where he finds materials and how he supports sustainable workers, the brand can inspire others.
"I think the strength in the industry comes from more people doing the right thing." 

Ara Vartanian
Fashion is Startup Pitch Competition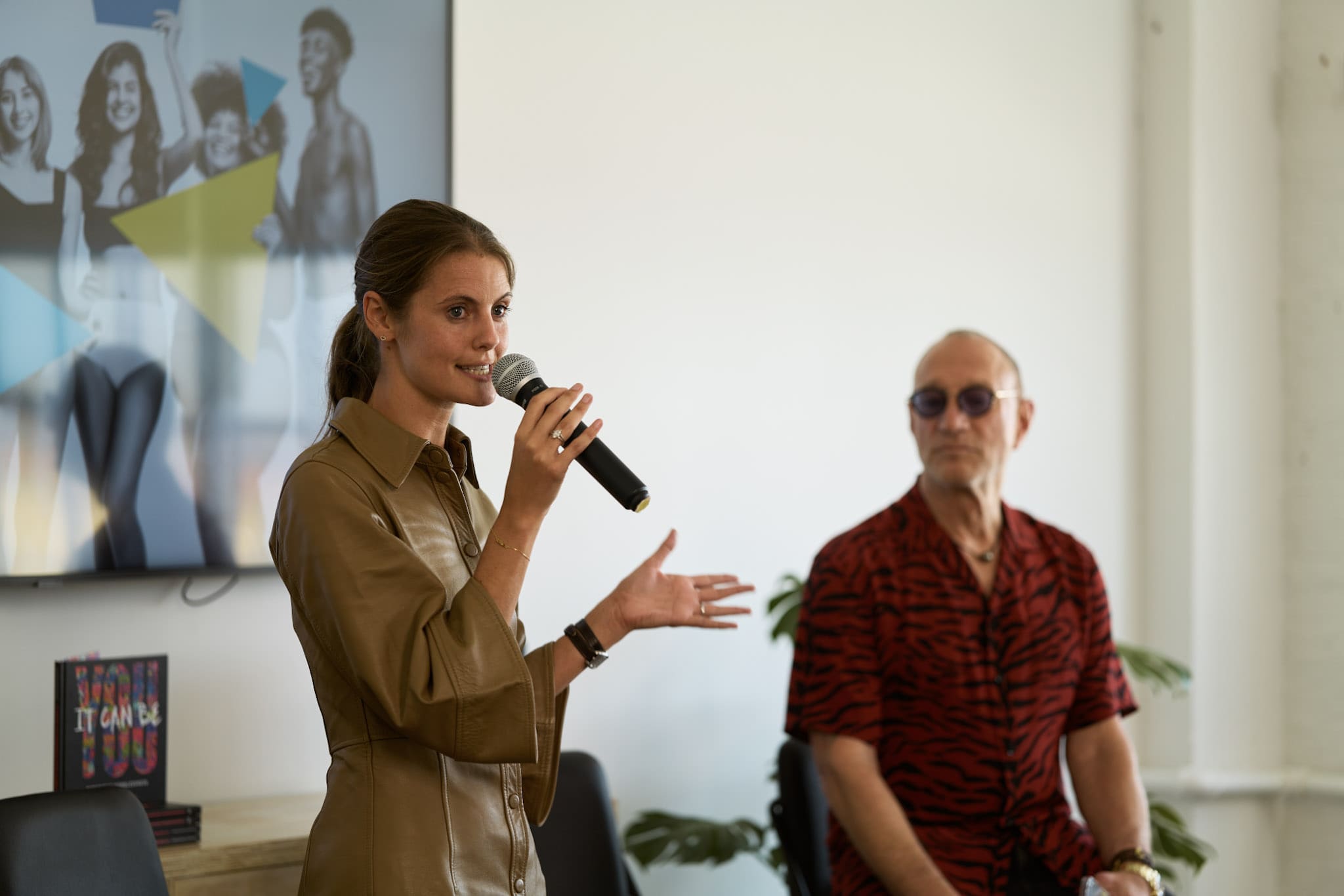 Next up at the 9TH WORLDWIDE TALKS, FASHINNOVATION hosted an incredible Startup Pitch Competition to showcase new upcoming brands that are all about innovation and sustainability. As judges, we welcomed the CEO of Hilldun Corporation, Gary Wassner, entrepreneur, executive producer, TV host David Meltzer, and director of Novel Fashion Investments, Veronica Chou. 
The first company to pitch was Sana Raheem, founder of SAAHN, a fashion brand created for modest modern women. She started the company after realizing there weren't that many forward-thinking brands with modest designs. Growing up Muslim, finding chic wear that suited her was difficult.
Sana was followed by Erica Blakely, founder of Blakely Bespoke, a black-owned business. In a reality where the cooperative world is becoming more and more casual, Blakely Bespoke arrives with a stylist and personalized attachable French cuffs that bring a new glare into gender-neutral apparel.
The third startup to pitch their brand was Eter Studio, founded by Sofia Englebienne, a fashion designer from Argentina. Eter Studio created a plain white T-shirt called Eternitee, made especially for the social media generation. By buying the Tshirt, the customers gain access to an exclusive platform that uses the shirt as a canvas and allows them to personalize and incorporate trends without needing to buy new clothes.
Heidi Van Dyck came up next to pitch her company, Athena Studio. Athena Studio is the first smart assistant for fashion producers, and what it does is analyze a design in its early stages and calculate its chance to make a profit and its environmental impact. The platform also suggests optimization options to improve the design, making it more profitable and more sustainable.
Lastly, we welcomed Athalia Monae, founder of Pouches by Alahta. The pouches protect your personal items from hair products that could transfer from the hairbrushes. At the same time, the pouches protect your brush from dirt that could eventually end up in your hair.
After follow-up questions and deliberation, the judges chose Sana and her company SAAHN, as the winner of the Pitch Competition at the 9TH WORLDWIDE TALKS. 
Fashion in Lectra. From design to production
The marketing director of Lectra, Aimee Heuschkel, spoke a little more about Lectra's work in the backstage of the fashion industry. Lectra's focus is on digital transformation, and they believe that through sustainability and efficiency, they become relevant.
Aimee shared how the new technology provided by Lectra allows companies to optimize their production and so produce less waste. Recently, they acquired a traceability company that helps brands be more open about their production process, encouraging accountability.
"With fashion on demand by Lectra, a complete solution from ordering to cutting, you can focus on taking orders and producing them more timely."  

Aimee Heuschkel at the 9TH WORLDWIDE TALKS
Fashion is Retail, Generative, and Internal AI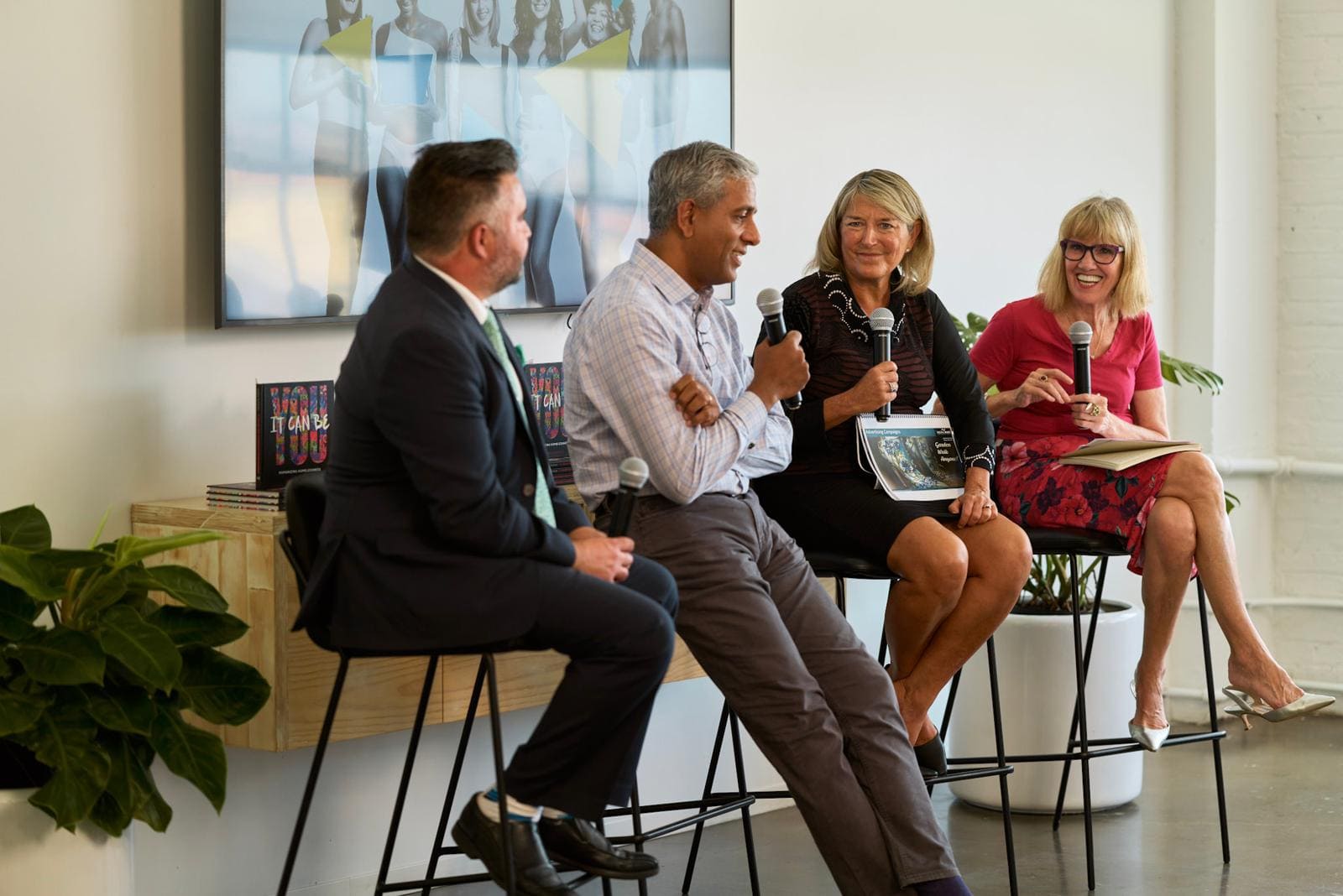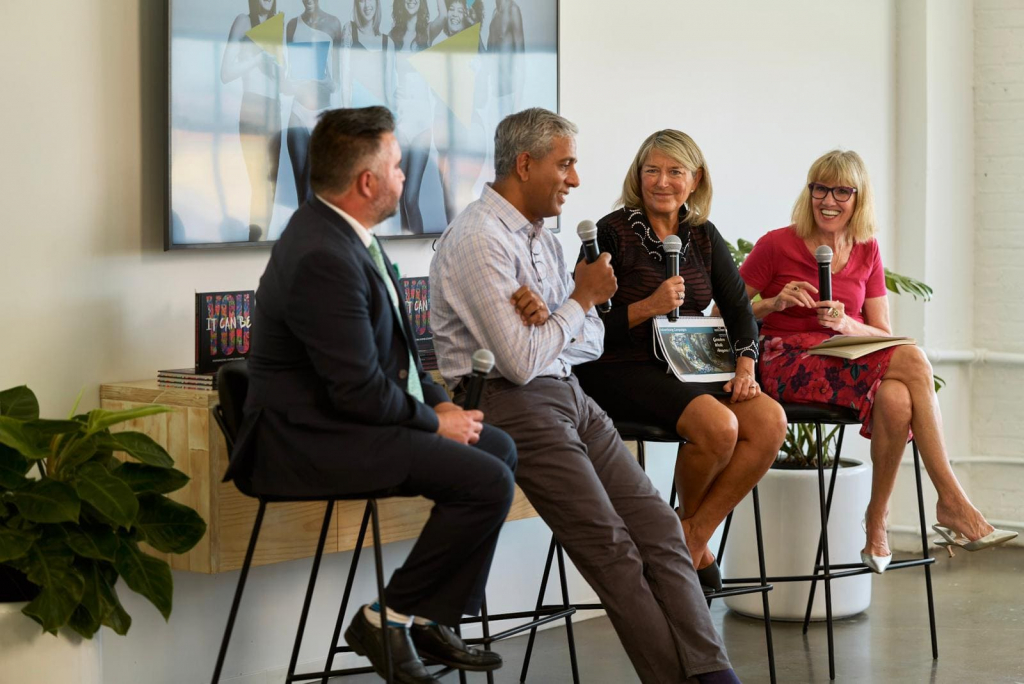 Led by Marie Driscoll, founder of Driscoll Advisors, this panel welcomed Chandra Subramanian, CEO of ORS Group, Lori Schaffer, CEO of Digital Wave Technology, and Sean Snyder, president of Engaged Agents.
The panel delves deep into the possibilities and limits of AI for the fashion industry. AI can help leverage unstructured data to potentialize every aspect of the fashion market, from design to production to marketing.
Lori explains that what changed the game for artificial intelligence is the possibility to work with data that wasn't pre-organized. The hype around AI today is that now AI can actually create new content and not just organize pre-existing data. "Generative AI is all about creating content, whereas the traditional AI is more for using it to solve more traditional math problems," shares Lori.
Sean Snyder's company is focused on optimizing marketing tools that brands are already paying for but not using to their fullest. He shares that by using AI, brands can really stay in front of marketing opportunities and be ready for critical moments. "The challenge every retailer has is getting people into the store and then driving that sell." For him, AI can get you there.
Chandra also points out the fact that AI can help brands in terms of demand forecasting. He explains how hard it can be to do forecasting and how most companies aren't even asking the right questions when it comes to that.
"It's a really complex topic that requires a ton of thinking and analyses with Business Leaders who know their products well."

Chandra Subramanian at 9TH WORLDWIDE TALKS
Fashion is Sustainability via Innovation and Technology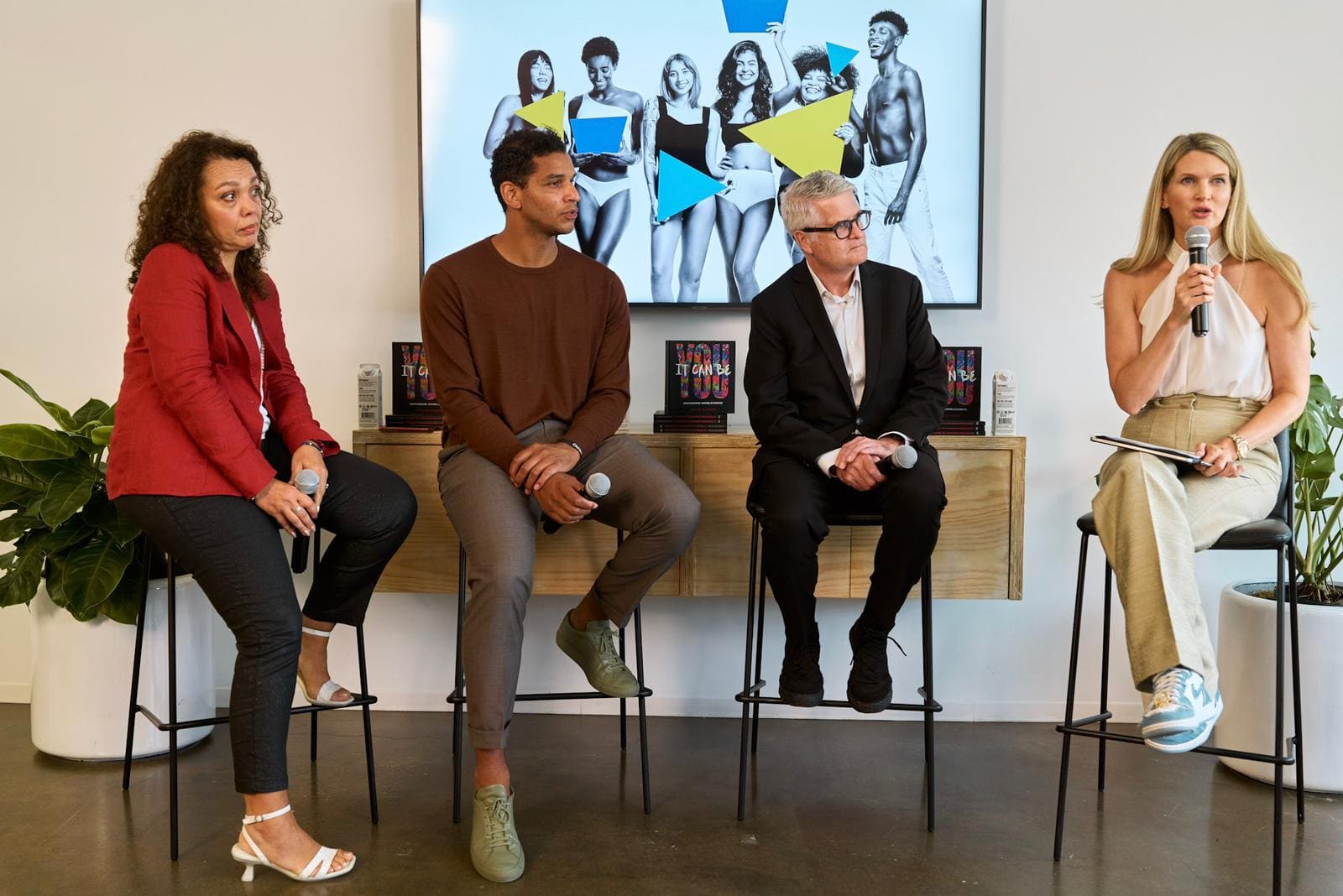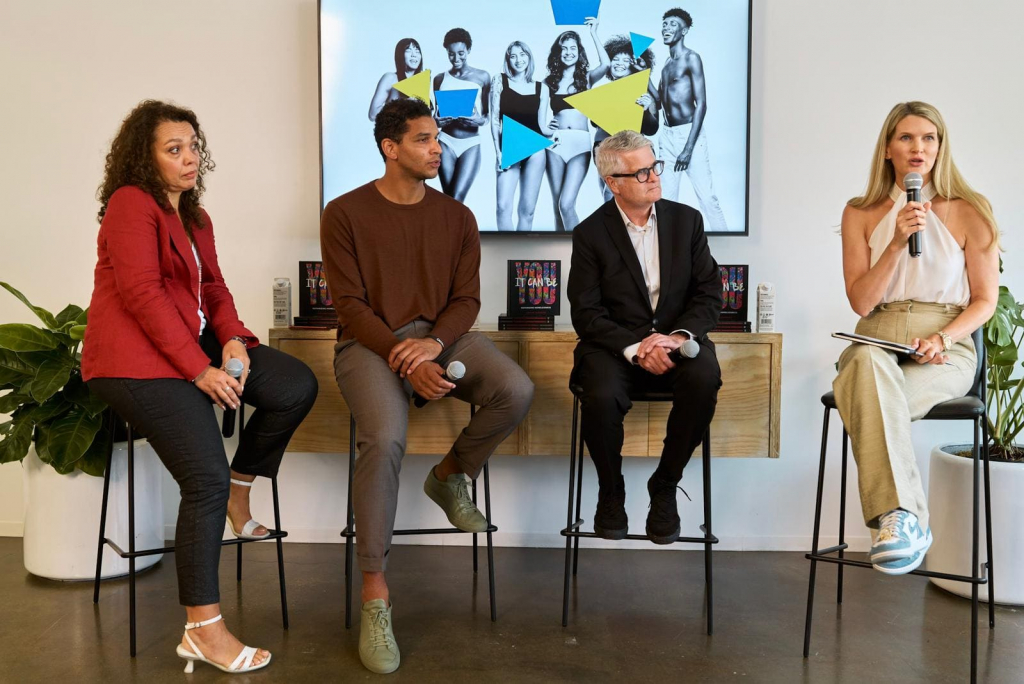 Yet another panel full of sustainability and technology was hosted by Sarah Willersdorf, global head of luxury for the Boston Consulting Group and gathered three important industry players: Milan Daniels, co-founder of Otrium, Eddie Ingle, CEO of Unifi and Silvia Santato, marketing manager for Deda Stealth.
The panel approached different solutions for using technology as a tool to make existing brands more sustainable. Unifi, Eddie's company, created a program where they would take scraps from fashion production and recycle them back to yarn so they could be used for an entirely new garment.
The discussion also reached the legislation and how new laws are pushing companies in the right direction. For Silvia, one important law is already in place in France, and it obliges companies to disclose on the label where the product is made, giving the customers the information to make conscious choices.
Fashion is…
Getting close to the end of this incredible day at the 9TH WORLDWIDE TALKS, senior reporter Jade Scipioni welcomes the CEO of Arezzo, Alexandre Birman, to talk about his background and the challenges the company faced during COVID-19. 
Since he was a boy, he had a strong relationship with the shoe market, and today, women's shoes are really his passion. When Covid hit, Alexandre had to move quickly to turn the situation around and adapt to a new form of market. For him, the best way to succeed is always to think long-term and be ready for changes.
"You have to have a long-term perspective, and you have to have tough skin because it's challenging to create a 51-year-old company in the business in Brazil." 

Alexandre Birman at 9TH WORLDWIDE TALKS
Fashion is Entrepreneurship through Ethical Creation
In this next panel at 9TH WORLDWIDE TALKS, Khary Simon, creative director for Hearst, welcomes Uddhav Bagrodia, co-founder and president of Wastewear, and Kimberly Carney, founder and CEO of Fashwire. 
Kimberly has a strong background in retail fashion, and she realized that even though she tried to bring in new upcoming designers and brands, they would sell like the name brands. With that in mind, she wanted to create a platform where brands and designers could engage customers and really find out where their interests lie.
Wastewear is all about repurposing fabric and materials that would normally go to waste. Uddhav explains that by recycling plastic bottles and cotton scraps, the company saves many resources, such as water, land, and fuel. Both speakers express how important it is to find those opportunities in the industry to create new businesses and make a real change.
Fashion is celebrities democratizing sustainability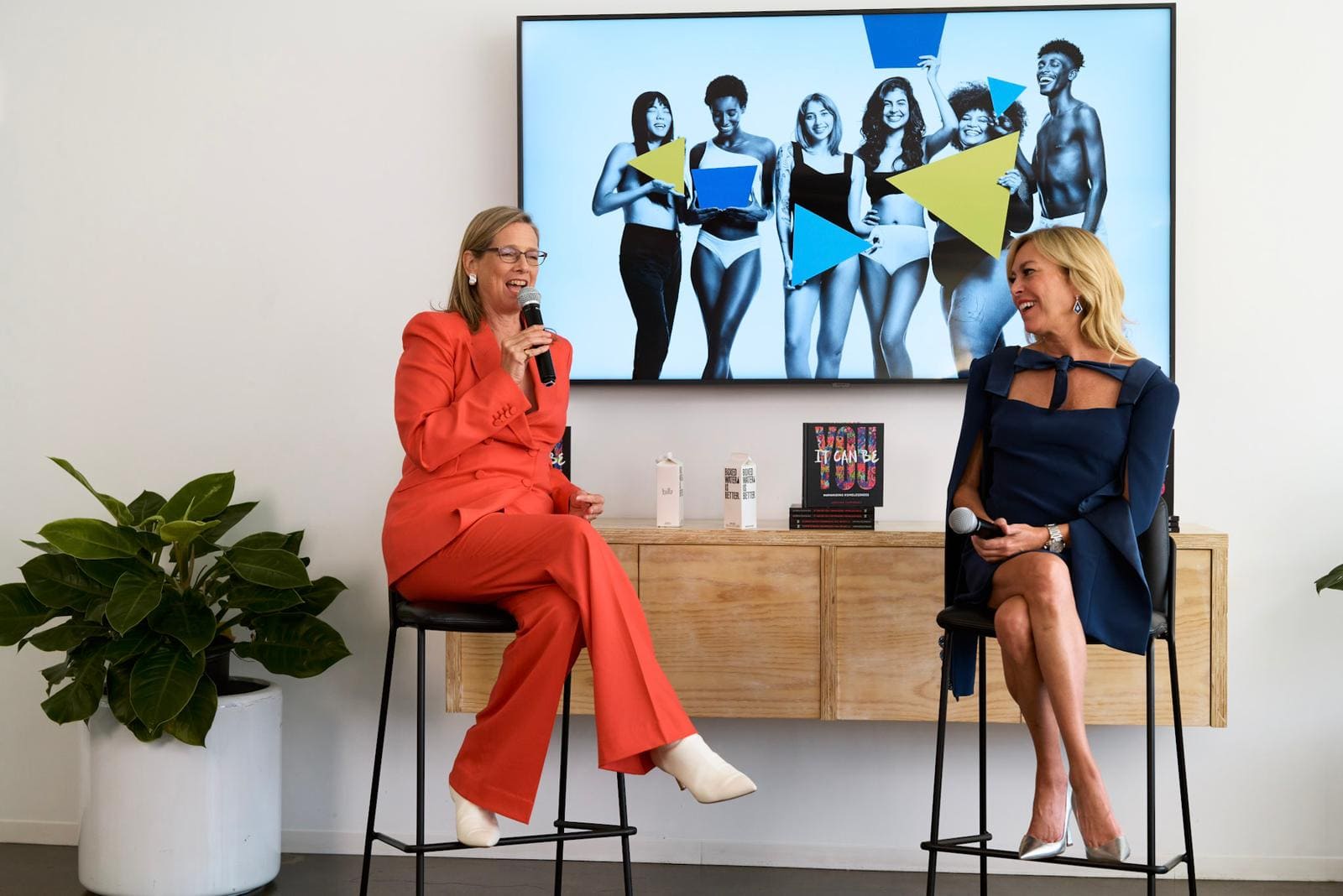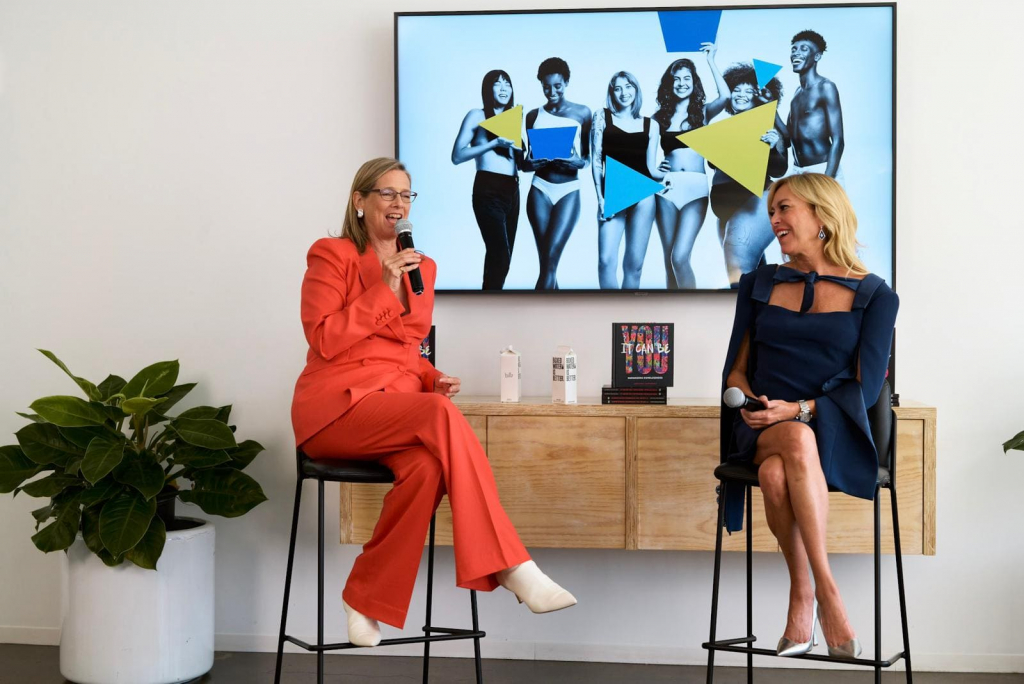 To close off this fantastic event, FASHINNOVATION invited journalist and New York Times best-selling author Dana Thomas to host a panel with TV star and entrepreneur Sutton Stracke. The panel expanded the knowledge around circular fashion and how celebrities can use their platforms to encourage this type of shopping habits. 
Sutton speaks about how important it is for her to be able to spread the word about sustainable and circular fashion in her show The Real Housewives of Beverly Hills. "We reach about 2 million viewers a week, and that education process is really something special," shares Sutton.
What is the 9TH WORLDWIDE TALKS?
If you want to learn more about the speakers and watch the full panels, make sure to register to check out the entire event here.