Adamo1987 is a homeware brand founded by the sister designer duo Riki and Gia. With a passion for creating environments that celebrate heritage crafts within contemporary living, the brand offers a vision of revived luxury through its collections. Below we take a closer look at the inspiration behind Adamo1987 and the sustainability practices at the brand's heart.
A Lifestyle Built on Legacy Adamo1987 is a brand inspired by family legacy. As the daughters of a botanical artist and a stone fabricator, Riki and Gia grew up with a deep appreciation for quality materials and heritage crafts.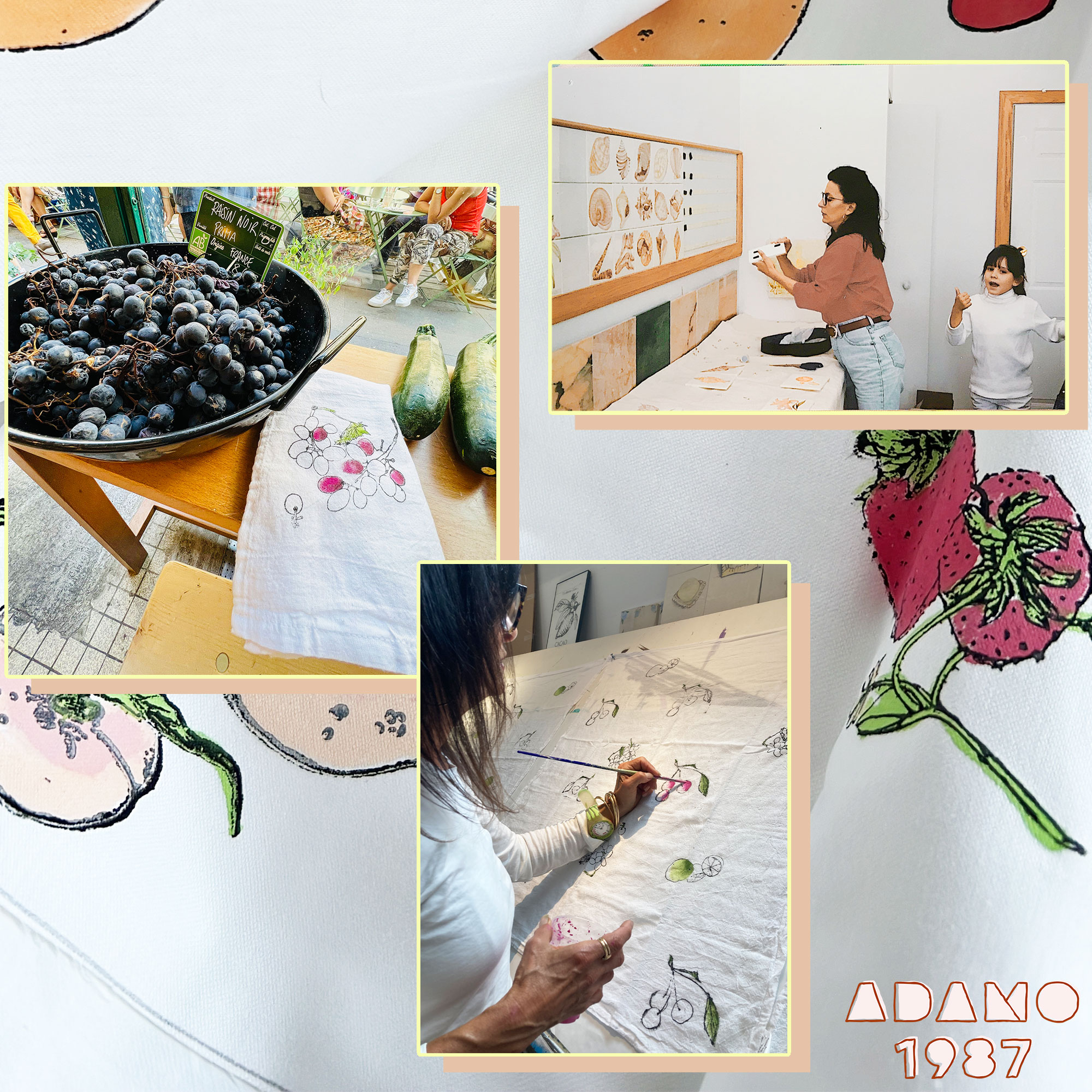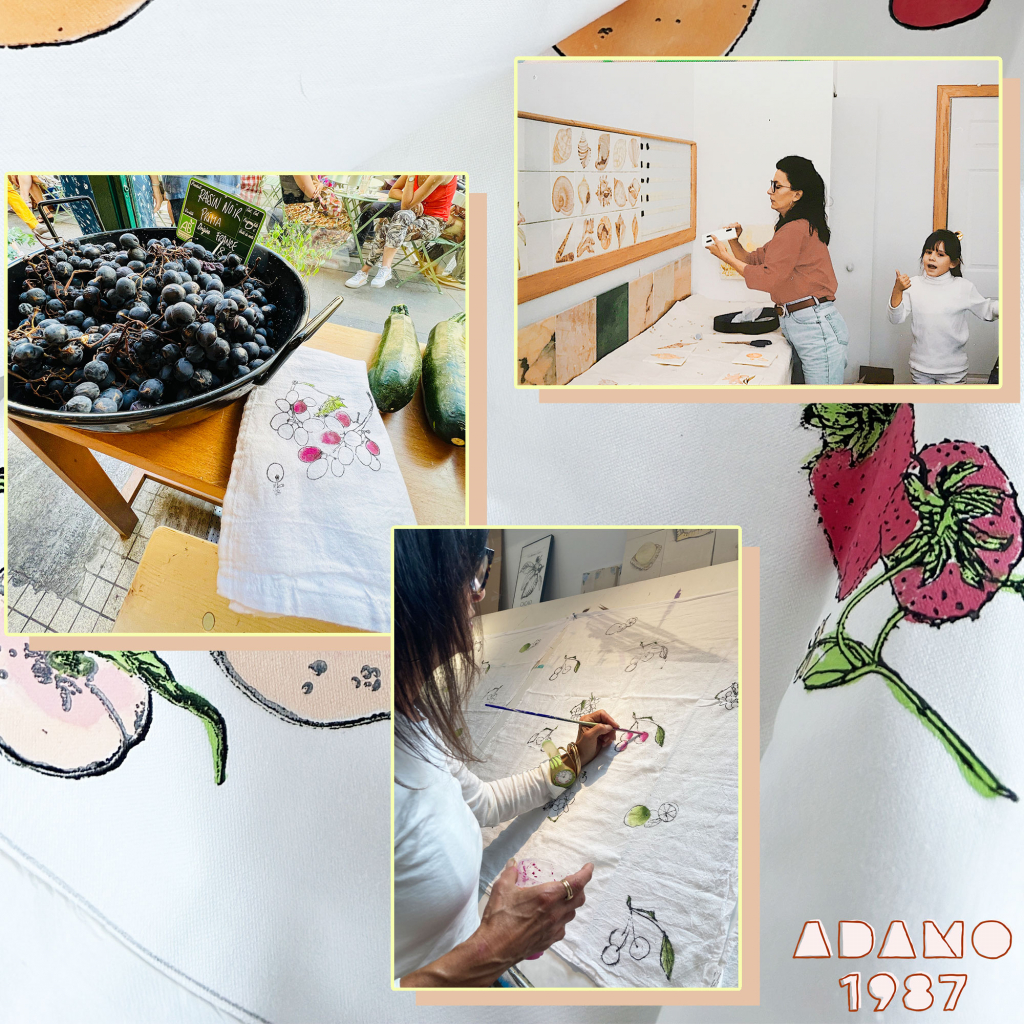 This shared appreciation characterizes their collections of carefully curated pieces from the past and present. Each design serves to preserve the ages, support time-honored trade skills, and protect the environment.
Aligning Heritage and Circularity

Adaptive reuse is central to the brand. Prioritizing circularity to minimize their footprint, Riki and Gia source historically significant pieces from small dealers worldwide and partner with master artisans in the United States, repurposing vintage to meet contemporary needs while honoring the unique origins of each piece.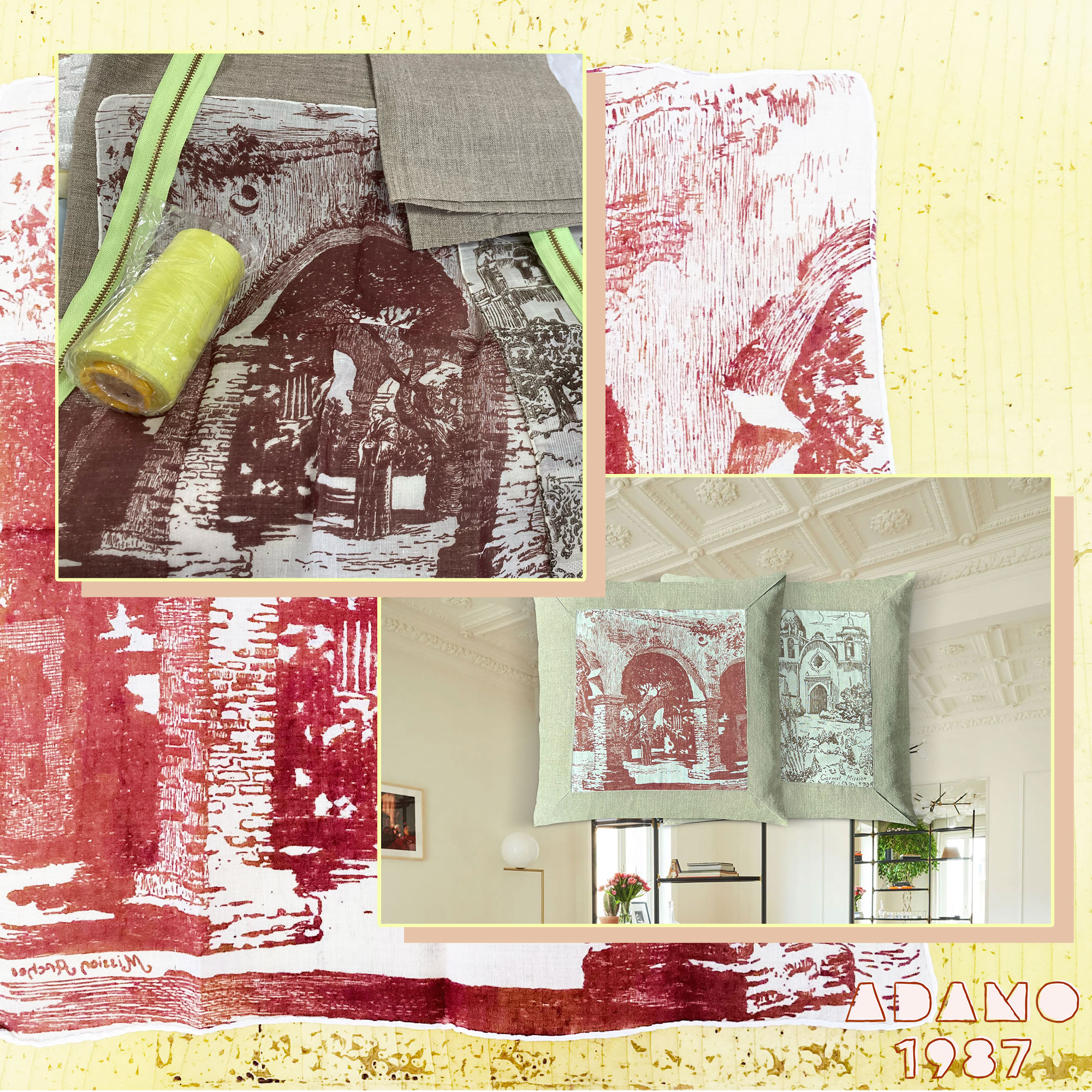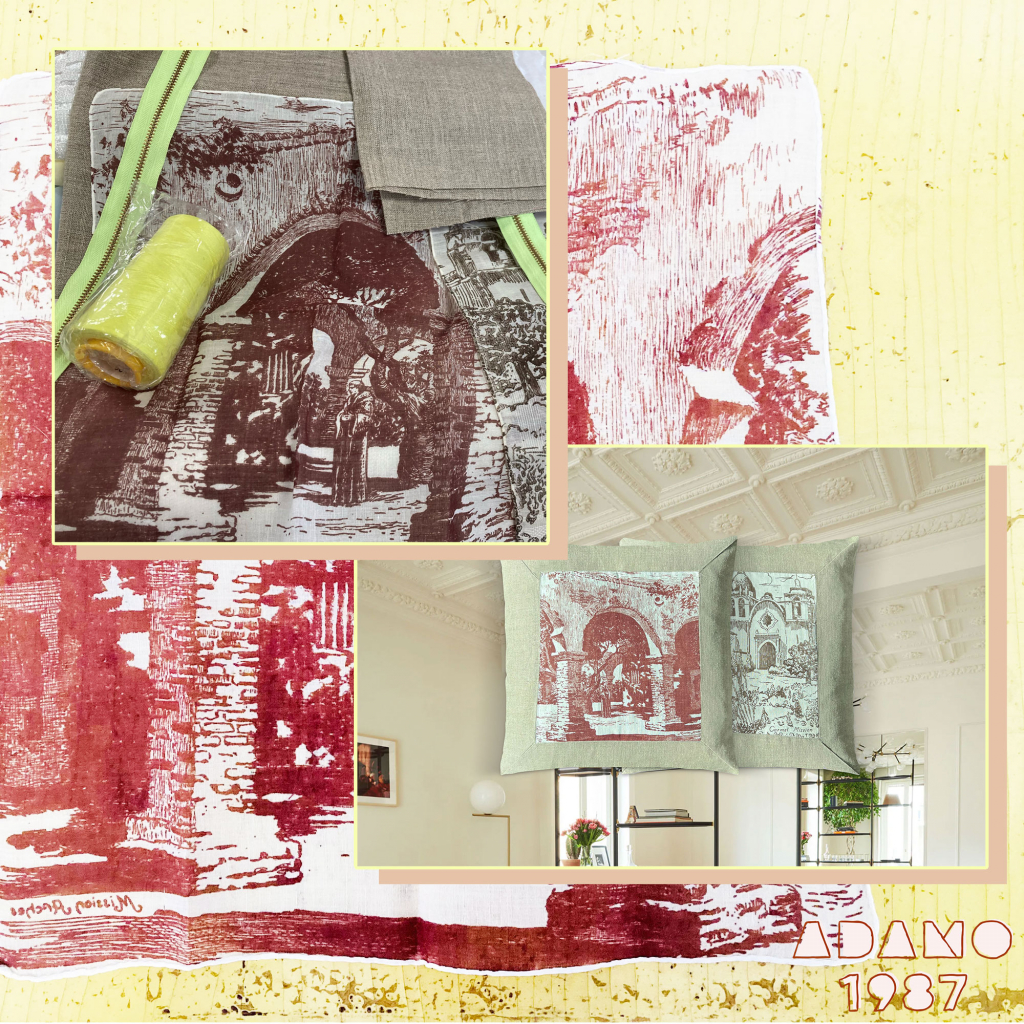 An example of adaptive reuse with meaningful origins and ethical sourcing is The Textile Revival Collection, a luxe line of upcycled textiles. Riki sources vintage pocket squares and scarves, while Gia repurposes each into pillow covers and framed art with artisans using premium natural materials. This collaboration is crucial for the integrity of the Adamo1987 brand. An independent artisan, artist, or small business shop brings the concepts to life, and the brand takes every opportunity to shine a spotlight on its partner's work.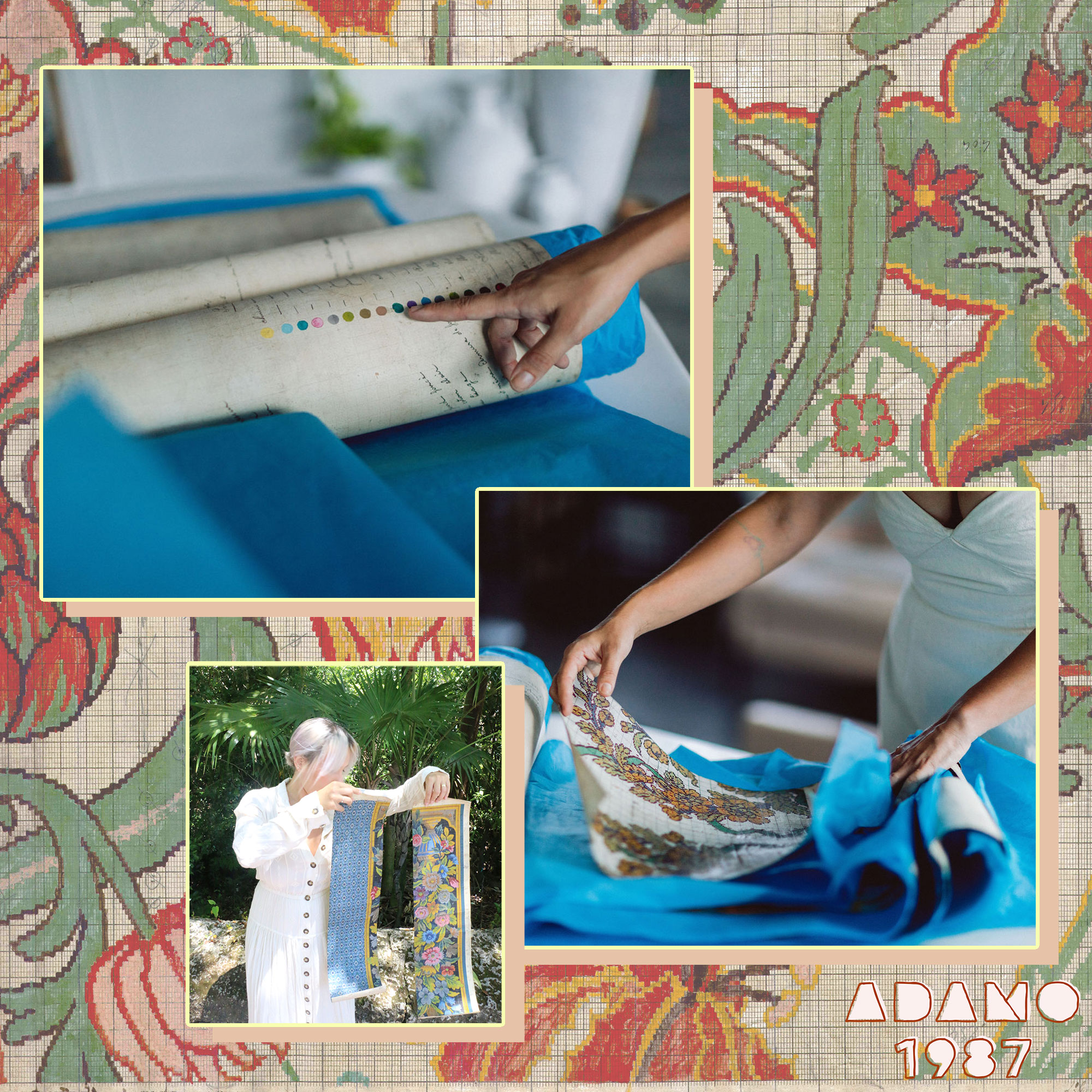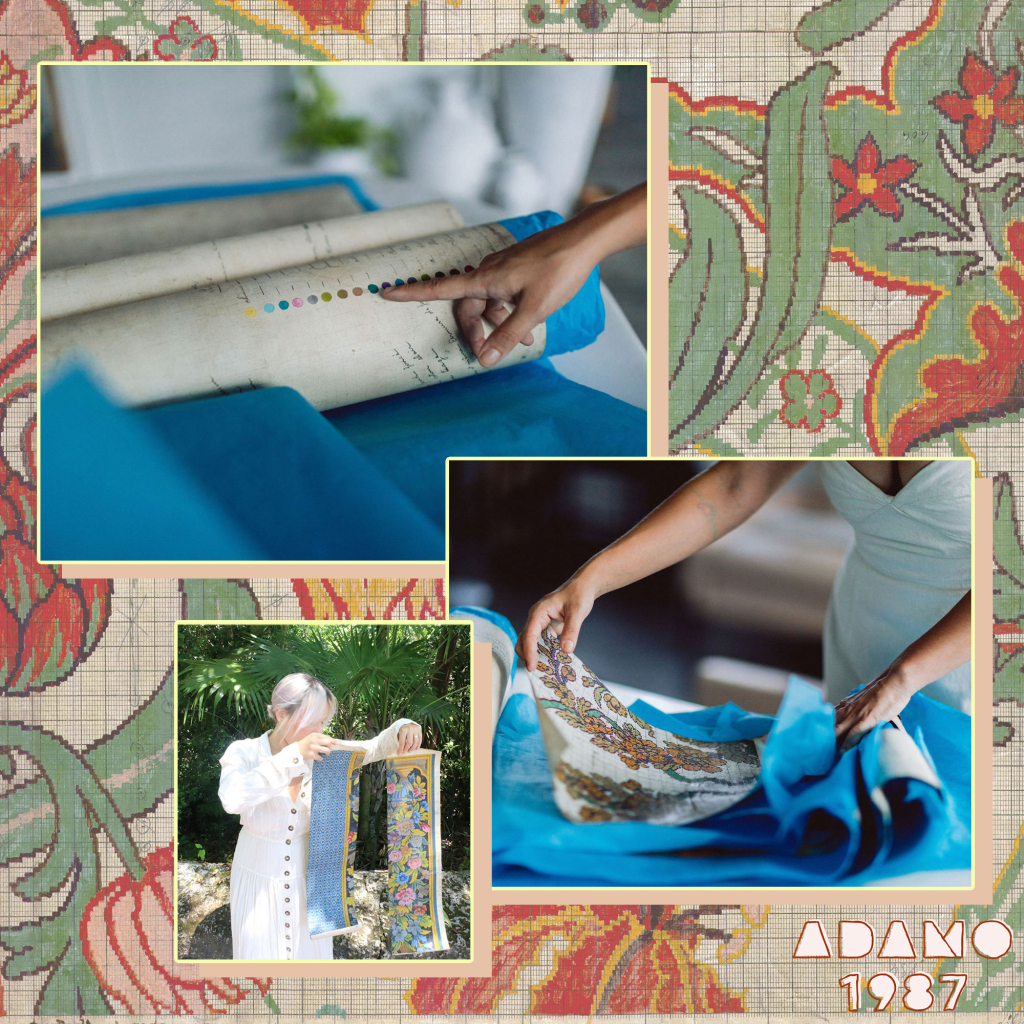 Preserving Unique Origins
Constructed by a series of lines, the colors within this original 20th-century hand-painted gouache pattern once served as a textile design guide. Weavers would follow the artist's colored framework to translate this pattern into a woven fabric. Among the grid and repeat motif design, you'll notice handwritten dates and notes in French about weave styles, dye colors, and even client requests. Flip to the backside for more penciled notes dating back to the early 20th century.
In preserving this painting, Gia worked with a Miami family business to custom-frame this antique and showcase backside notes from 1904.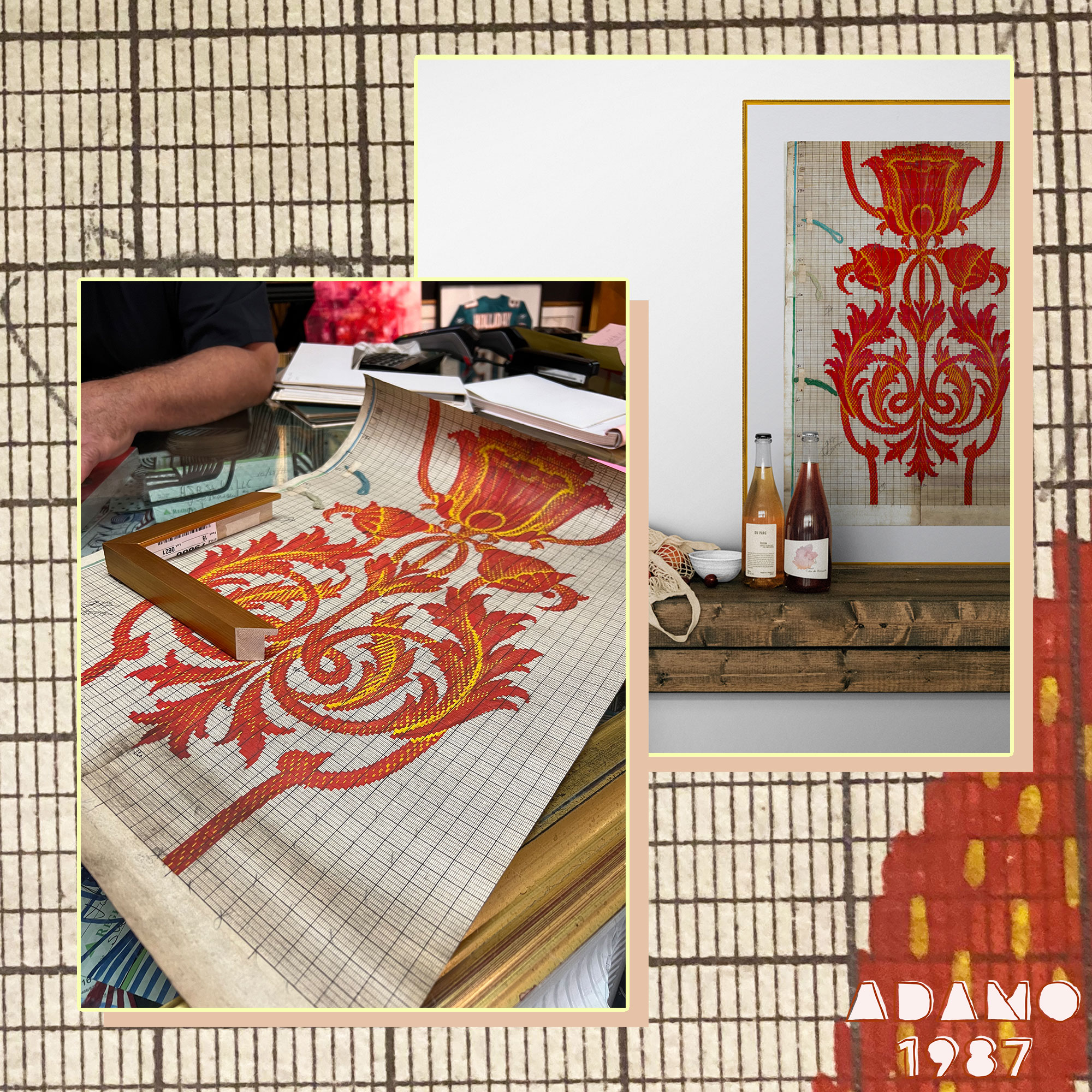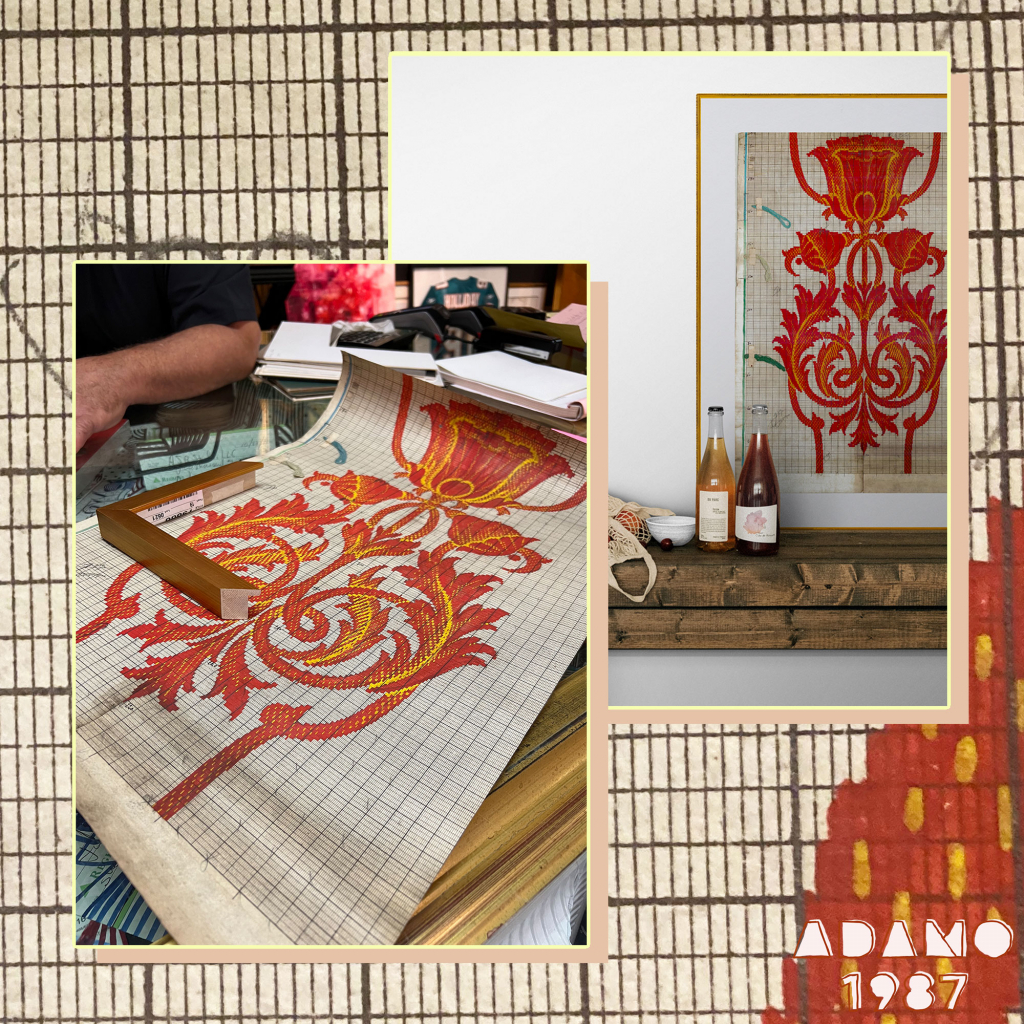 Carefully Curated Pieces
With an archive of antique designs and a deep appreciation for storytelling, Adamo1987 is creating conversation pieces built on quality materials, eco-friendly practices, and ethical collaboration.
Riki and Gia take special care in selecting designs and building collections. Each product's story begins with the origin of the antique and introduces the quality material and eco-friendly practices. It ends by celebrating the ethical collaboration between Adamo1987 and its skilled trade partners in making each product.
Transparency in storytelling is critical. Conscious consumers are choosing wisely against fast interiors and wasteful production. They're seeking brands and products that align with their values. Adamo1987
curates based on this demand. A product is selected because Riki and Gia believe it will become a treasured part of the home that gets passed down to the next generation.
Written by Gia Adams Wheeler from Aadamo1987.
Editor's Note: The opinions expressed here by Fashinnovation's columnists are their own, not those of Fashinnovation.
Like this article? Don't forget to read this one: 5 Tips For Launching A Successful Fashion Startup