This article is a simple account of how we created a new business. Wearable Artifacts' story begins far away from my home, family, and friends and is detached from regular activities. Absolutely no idea about doing a new business was in my mind those days.
Creating a New Business: The Beginning
In 2017 I attended an extraordinary Art and Meditation Retreat in a Buddhist Monastery in Thailand. Other 26 artists from all over the world were along.
The organization chose us from a list of almost one thousand applicants to attend the Retreat in the forests of Thailand. It was far away from any city or town, in a forest reserve donated to the Theravada Buddhist Monks, who are an integral part of the Thai culture.
We spent over two weeks in total isolation – no cell phones, no TV, no radio, no social media. We were doing early morning yoga, some TaiChi and a very disciplined routine of around 6-8 hours of profound guided meditations daily.
It was a 2-hour session, stopping only to eat and help out with the tasks all monks do to maintain the monastery in perfect shape. Then, back to meditation, falling deeper into silence each day.
With the fantastic benefits we obtained and added value, we were all encouraged to create an Art Project. In other words, create something that would come out as the result of experiencing this prolonged internal silence and developing a stronger inner peace, something we lose in daily routines.
An Art Project That Resulted in a New Business
Many artists, dancers, sculptors, opera singers, marionette makers, musicians, painters and photographers came from very distant parts of the world.
After reflecting on the ideas I had in mind, I came up with challenging myself with something I have had issues with for a long time: When you review the history of photography, only a very few selected artists, I would say 3 or 4 max, have made unforgettable pictures of flowers.
Why? Simple. As flowers are so pretty, to begin with, it is relatively easy to make a "standard" picture that looks great to both the shooter and the viewer. But in reality, they are just images of pretty flowers. Anyone can do that!
In conversation with one of the monks, I will never forget the moment when he told me that I should only take meaningful pictures, and that thought has stayed in my mind to date!
I decided to explore what I could do with images of flowers that might have some meaningful relevance. I eventually ended up with a set of photos where flowers vanish and only petals and petal mathematical mutations popped out.
It gave birth to what I initially called "The Secret Life of Flowers," as I was surprised at how many unusual geometries lie within a flower and its petals. But eventually, I re-named the whole thing "Petallika, a set of Petal Mutations."
Creativity Builds an Art-to-Wear Business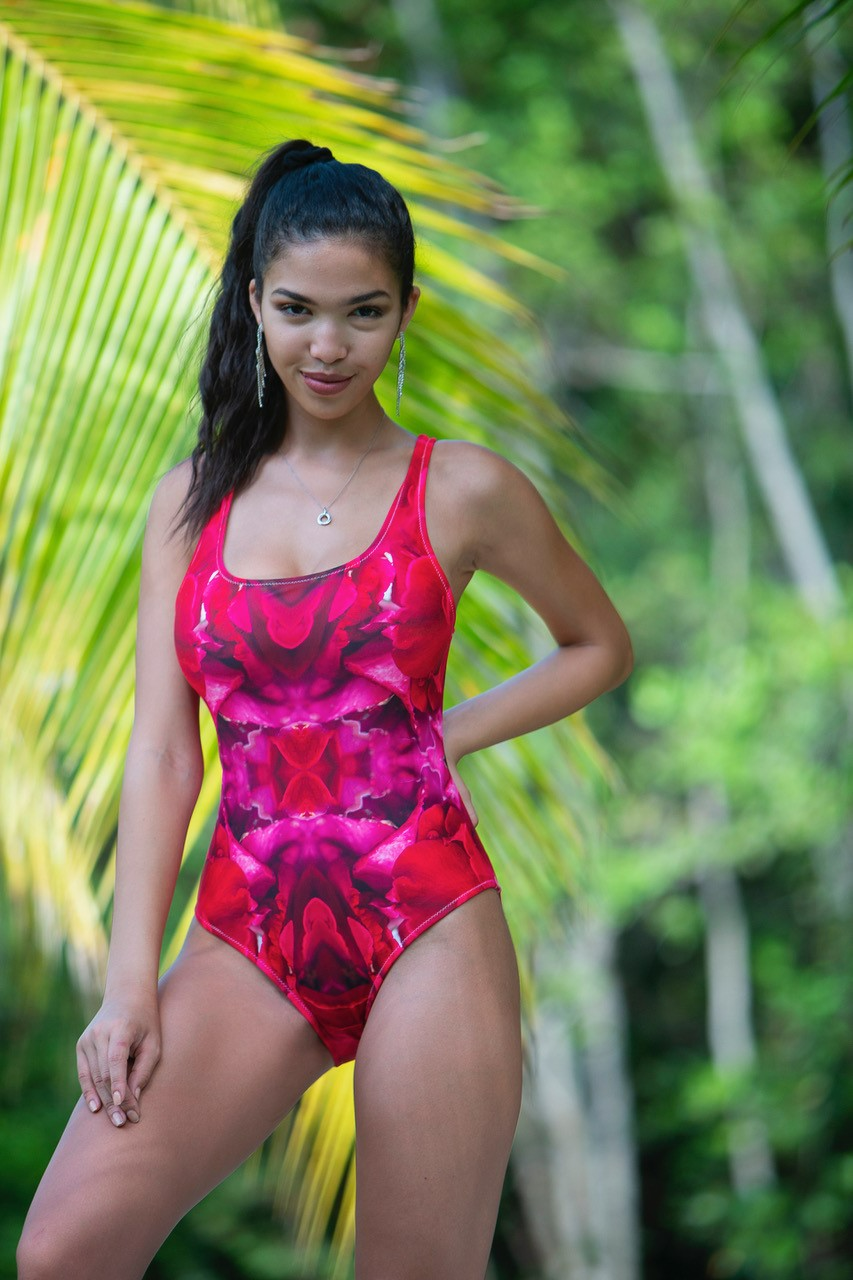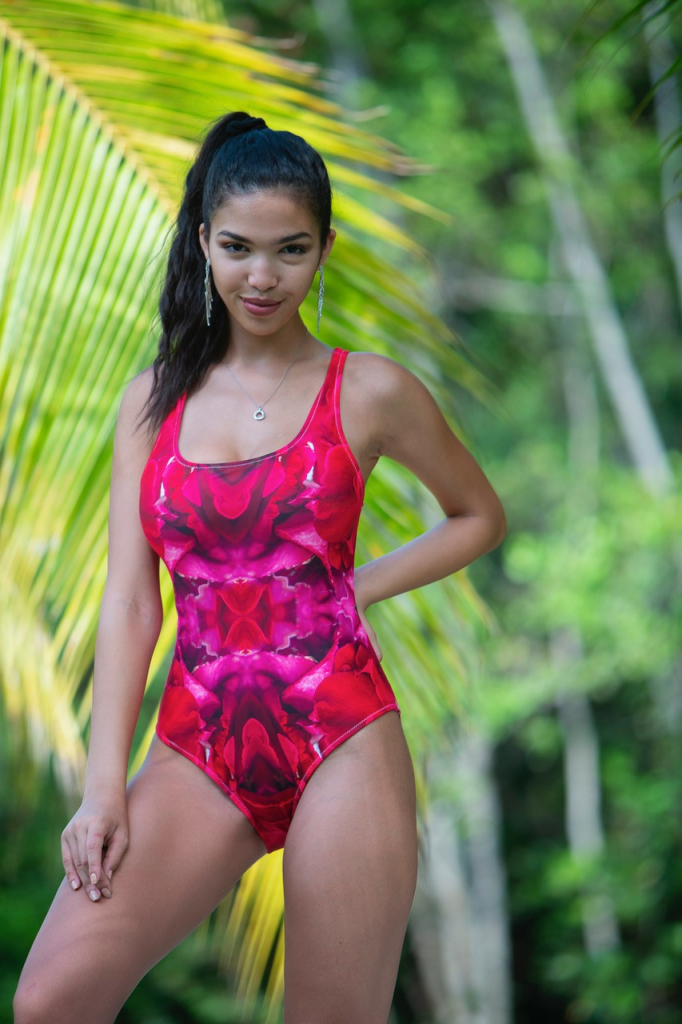 Years have passed after I returned from Thailand, back to my life. I could present some of these large-scale Petal mutations in different gallery shows, starting with the West Palm Beach Art Fair and then other shows around Miami.
Many artists and designers began asking me to collaborate with them by providing these strange images. But the truth was that I would lose control of the usage of those images.
This unexpected issue led me to consider a way to commercialize those images without sacrificing their Fine Art content and develop the whole process myself. Besides that, I'd make sure to share the Intellectual Property with other companies and retain control of the images.
I consulted some friends, fashion stylists and designers who just wanted to help with my new business. We developed this line of unique, Top-quality Art-to-Wear pieces of casual, elegant and sophisticated clothing. We also started making home accessories printed with the Petallika Collection of Fine Art Images.
On top of this, we are using some recycled materials and top-quality inks that guarantee the longevity of the vibrant colors of our Wearable Artifacts pieces.
Long-Term Sustainability
We must cut out the fast fashion movement and start thinking about long-term sustainability!
Our belief is that while living with all the global crises, we should lead them to push for a change in consumer attitudes. We must promote the idea of buying fewer products, looking for long-lasting quality and classic designs which do not fade away like fast fashion. You should wear your clothing for much longer, well beyond seasons and trends.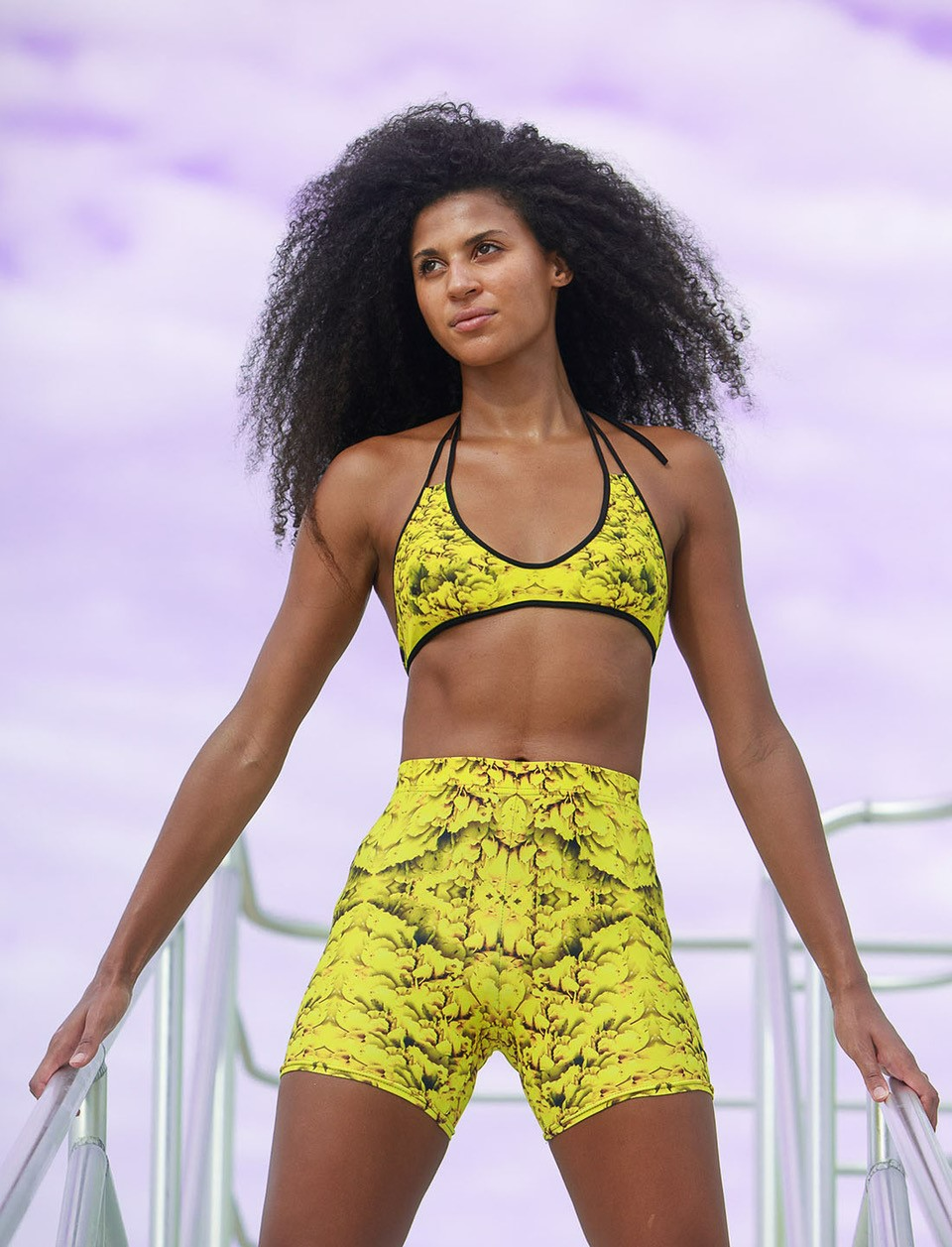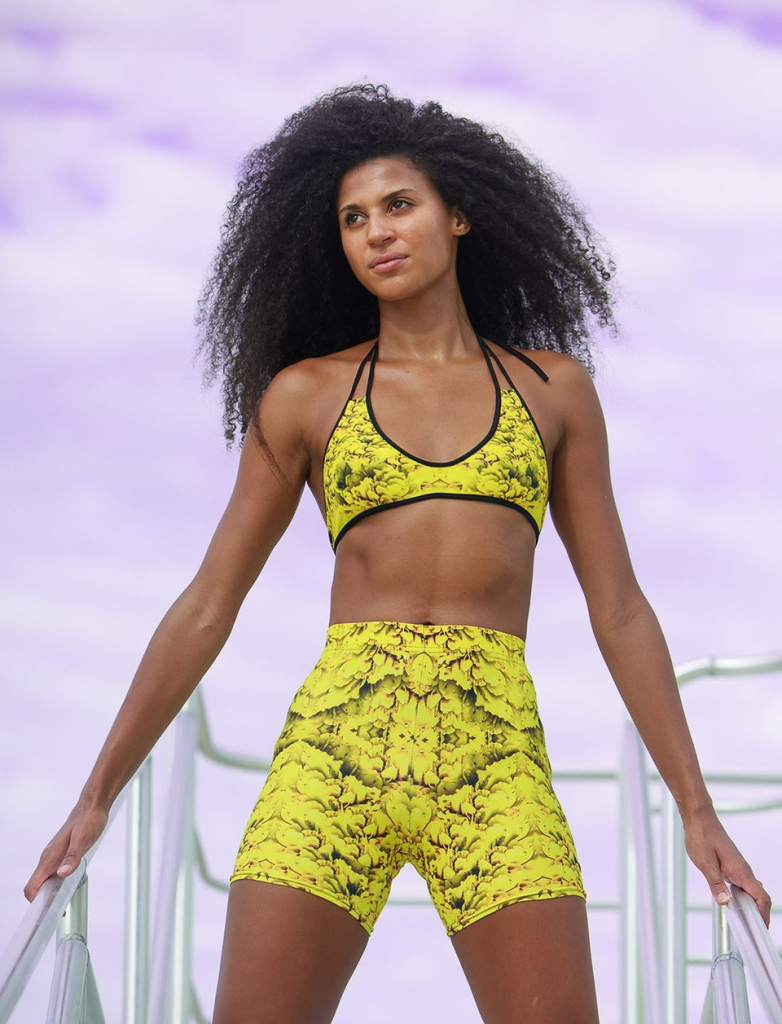 Our Art- to Wear collections are ideal for pushing this agenda, especially since we make the entire visuals with flowers and petals from different parts of the world. Also, we created the Petallika Artwork under deep meditation and mindfulness bliss.
By all means, buy quality products, shop less, and buy for longevity and durability while staying in fashion.
Back to Slow Fashion
We are producing a limited amount of "classic" designs – with longevity in mind – for the garments. Also focus more on the Artwork and the top quality of the manufacturing process.
We also know that fast fashion with endless yet slight design changes, poor quality materials and super low prices are the driving force for people to become hyper-consumers. People often buy stuff they don't need and probably won't use.
The brand seeks to create a new level of awareness and consciousness for people to buy things that last longer. Also, they don't wear out quickly and with designs that bypass the trends for each season.
Seeking Innovation
The original images are available for sale with Signed and Certified Limited Edition Series for Art Collectors. The general public will still have access to some small-format posters for some of these images. Still, the experience is to wear something unique, Art-to-Wear that you wouldn't find anywhere else.
We are also working on a set of amazing NFT images from our Fine Art Images. It will be for sale in the NFT Marketplaces, like Open Sea and Rarible. The NFTs will include some added value and surprise gifts, which we will not yet mention until we have the entire project online.
From Meditation to Creativity to Business and Back to the Community
We donate 5% of all sales from WA products to a Miami-Based Non-Profit called Volunteer Channel. We help create, develop and maintain healthy and sustainable lifestyles for teenagers through volunteering opportunities in different capacities.
It also helps get kids out of critical life-threatening conditions under Maria Fernanda Briceno's leadership. As our business grows, we intend to bring more help to other sustainability-oriented organizations.
Read our article with the ultimate tips to help you start a fashion business!
* Written by Jorge Parra, Founder of Wearable Artifacts