Monday, August 14th, Bottletop released a new summer campaign called From Rio With Love. The campaign featuring Brazilian models mixed complex pieces with the sassy energy of Rio's beaches to create a beautiful photoshoot.
For this campaign, Bottletop used its platform to share and enlighten the story of models from Brazilian favelas and less economically fortuned regions.
Jordana Guimarães, the co-founder of FASHINNOVATION, was actually the one who introduced Cameron Saul, Bottletop's Creative Director, to some of the models with whom we had worked in the past.
Through collaboration and networking, amazing stories were brought to light. In this article, we'll talk more in-depth about the From Rio With Love campaign and the importance of building relationships.
From Rio With Love and Bottletop
Bottletop is a sustainable brand that, from the very beginning, focused on giving people the chance they needed to thrive.
Besides working with recycled ring pulls, Bottletop hires indigenous women and women in lower economic conditions in order to help them make a living.
The brand was born in 2002 after Cameron Saul spent eight months living with an indigenous community in South East Uganda and came back with a unique bag made out of bottle tops and an idea to build a company that would help give back to those communities.
After reshaping the design a bit and adding a leather lining made out of scraps that would have gone to waste, Bottletop came officially to life!
Learn more about their story here!
Sustainability is also about work conditions
It's important to remember that a big part of being a sustainable fashion brand is ensuring that the workers involved have good working conditions.
However, a lot of brands go beyond that and choose to use their platform to enlighten the community about different realities and employ workers that might not have gotten the chance otherwise.
That's the case for Bottletop.
From Rio With Love and FASHINNOVATION
At FASHINNOVATION, one of our biggest goals is to connect people and help brands like Bottletop find amazing stories to feature on their platforms.
The From Rio With Love campaign was an example of that. During New York Fashion Week, Jordana Guimarães, co-founder of FASHINNOVATION, met Cameron Saul, and they had the chance to discuss Bottletop's new campaign that was going to be shot in Brazil.
When Jordana learned that the campaign was being shot in Rio, she shared with Cameron the work that was being done with Brazilian models with economically and socially difficult backgrounds.
That's when Cameron met some of the models that later would be featured in the campaign. Brazilian trans model Oiak Guimarães who was a part of the campaign had actually worked with FASHINNOVATION in the past for an institutional video.
Want to learn more about the work behind the scenes of this video? Check out LISTEN, TALK & WATCH! A BACKSTAGE PEEK AT FASHINNOVATION'S NEW BRAND
Oiak shared that for her, working with FASHINNOVATION was a fantastic opportunity, and it really opened doors for her career.
"For me, a black trans model from a poor region, someone that the system always wants to push down, to see that there are still good people makes me so happy, and it's because of those people that I can exist and resist the system."

Oiak Guimarães, model From Rio With Love.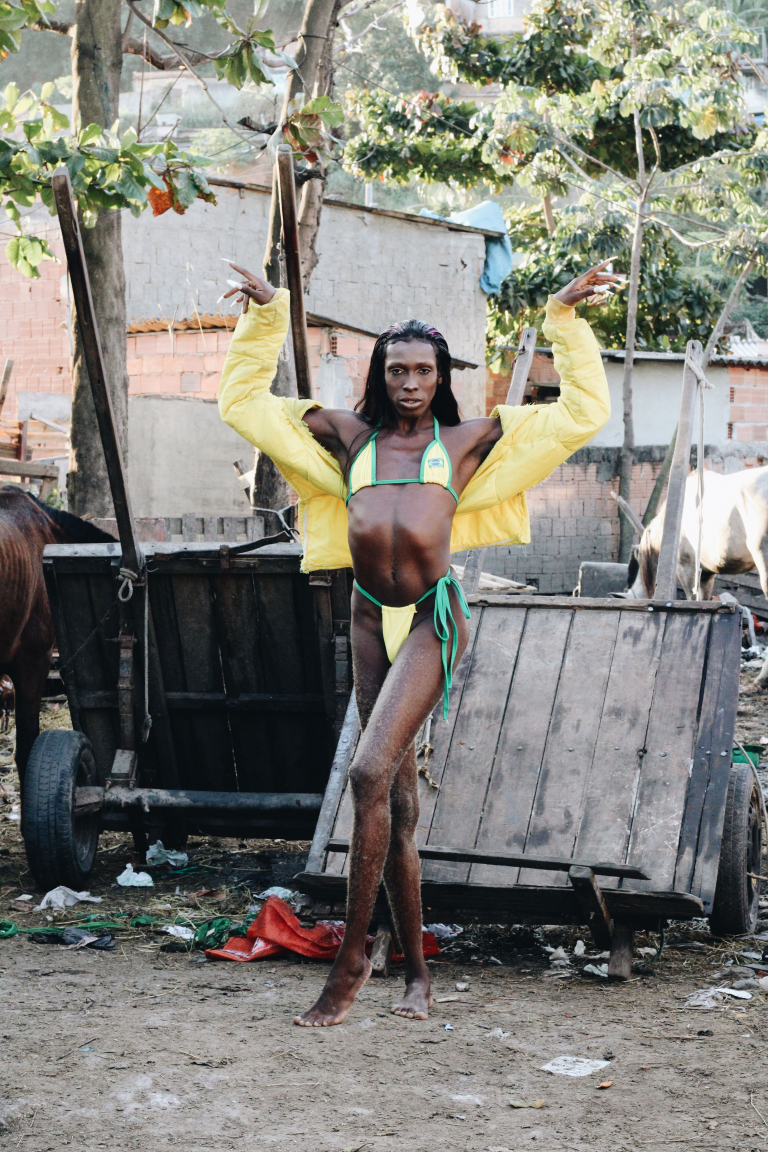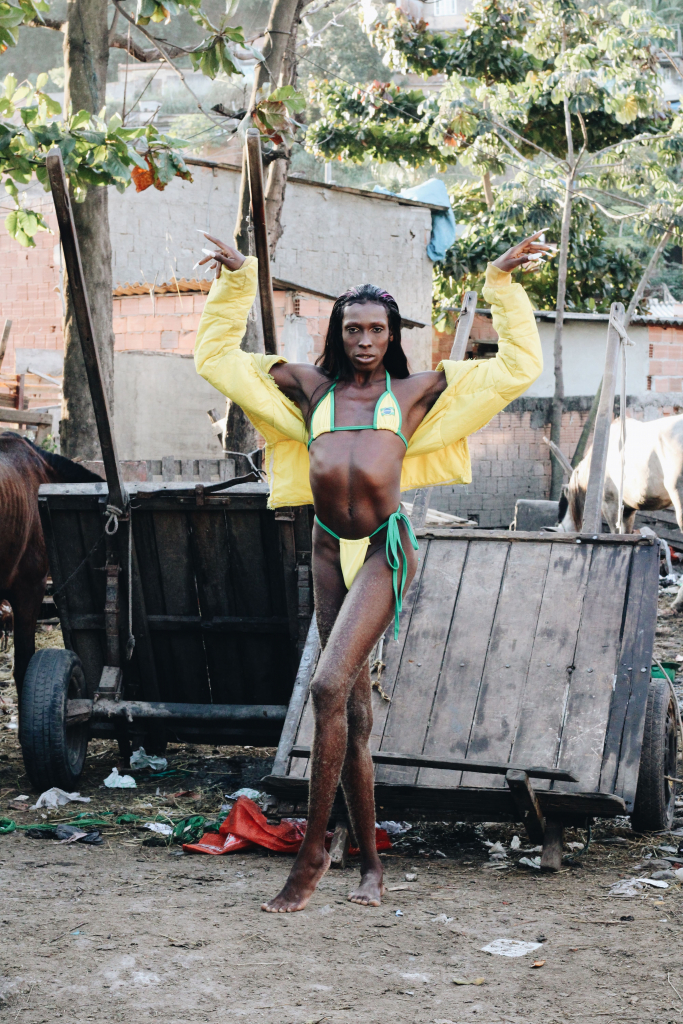 And that's really what FASHINNOVATION is all about, joining networking with education to make real change.
Business Missions
One way we connect small workers and brands is through our Business Missions! FASHINNOVATION's business missions are an opportunity for entrepreneurs to showcase their brands to big players in the fashion industry and make successful connections, as happened with Bottletop.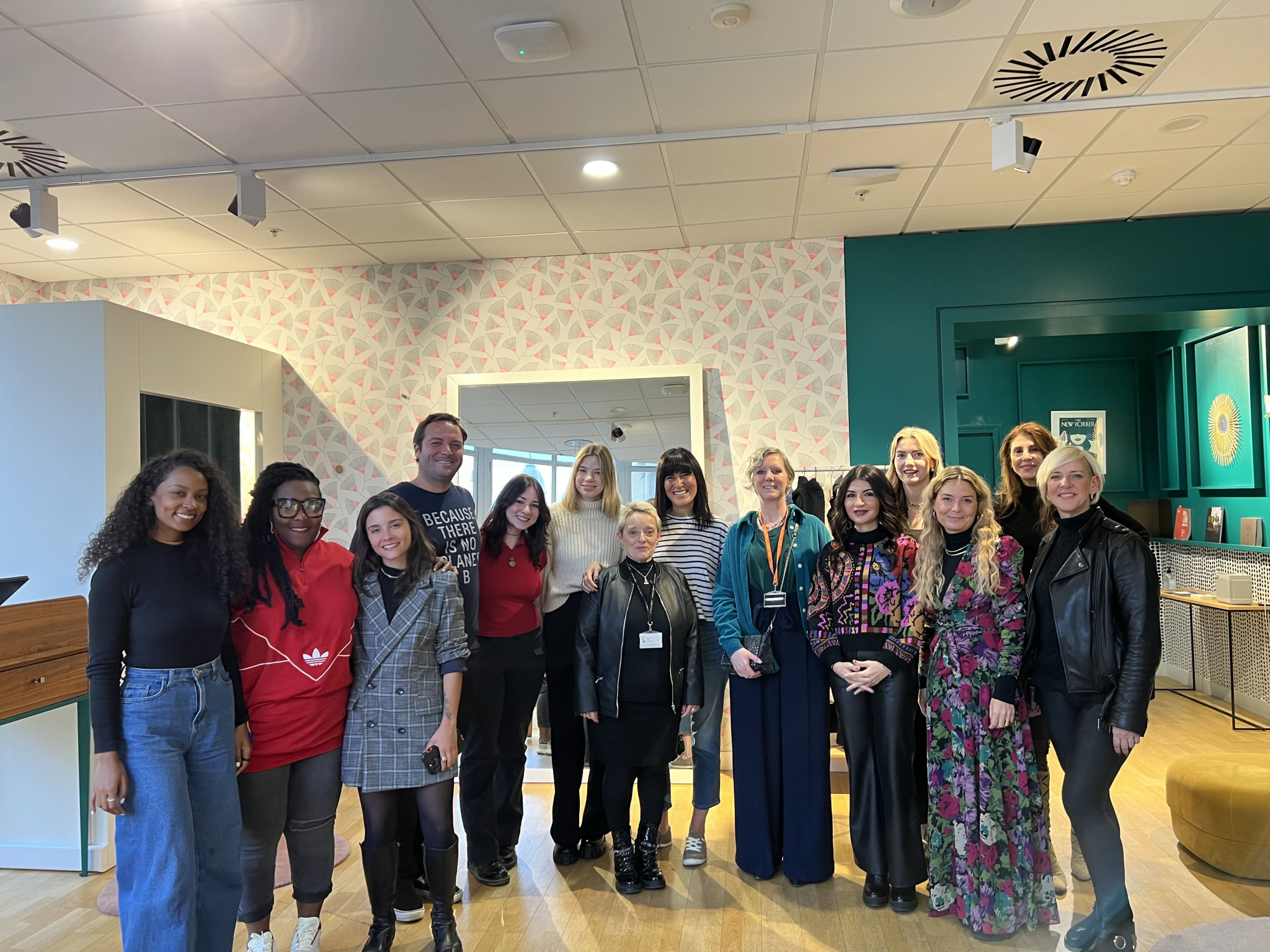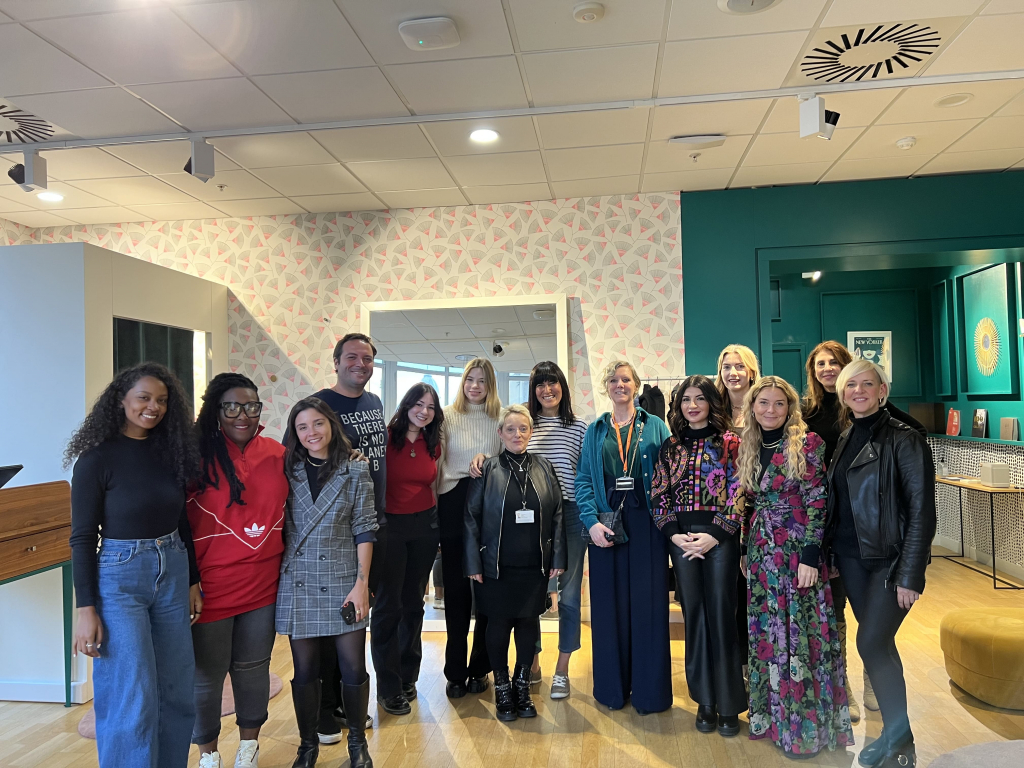 Want to learn how to be a part of the next business mission? Check out this page!