Looking towards the future of fashion with LODE
The fashion industry is constantly evolving, and how we shop for clothes is no exception. In recent years, we've seen a rise in e-commerce, and now we're on the cusp of a new era: immersive shopping.
LODE is an AR fashion platform that empowers brands to seamlessly launch virtual boutique experiences and reach next-gen consumers.
With LODE, brands can create bespoke virtual boutiques where customers can explore, try on, and style their favorite items, all in augmented reality. They can even buy directly on the app or be redirected to the brand's website.
Why is immersive shopping the future of fashion?
Immersive shopping offers a number of advantages over traditional e-commerce. First, it's more engaging. AR product experiences are 200% more engaging than traditional product images, and 51% of consumers prefer shopping in AR.
Second, immersive shopping can lead to higher conversion rates. A study by Deloitte found that AR product experiences can increase conversion rates by 65%.
Finally, immersive shopping can help brands to future-proof themselves. The next generation of consumers is growing up with technology, and they expect more from the shopping experience. Immersive shopping can help brands to stand out in a crowded market and capture the attention of next-gen consumers.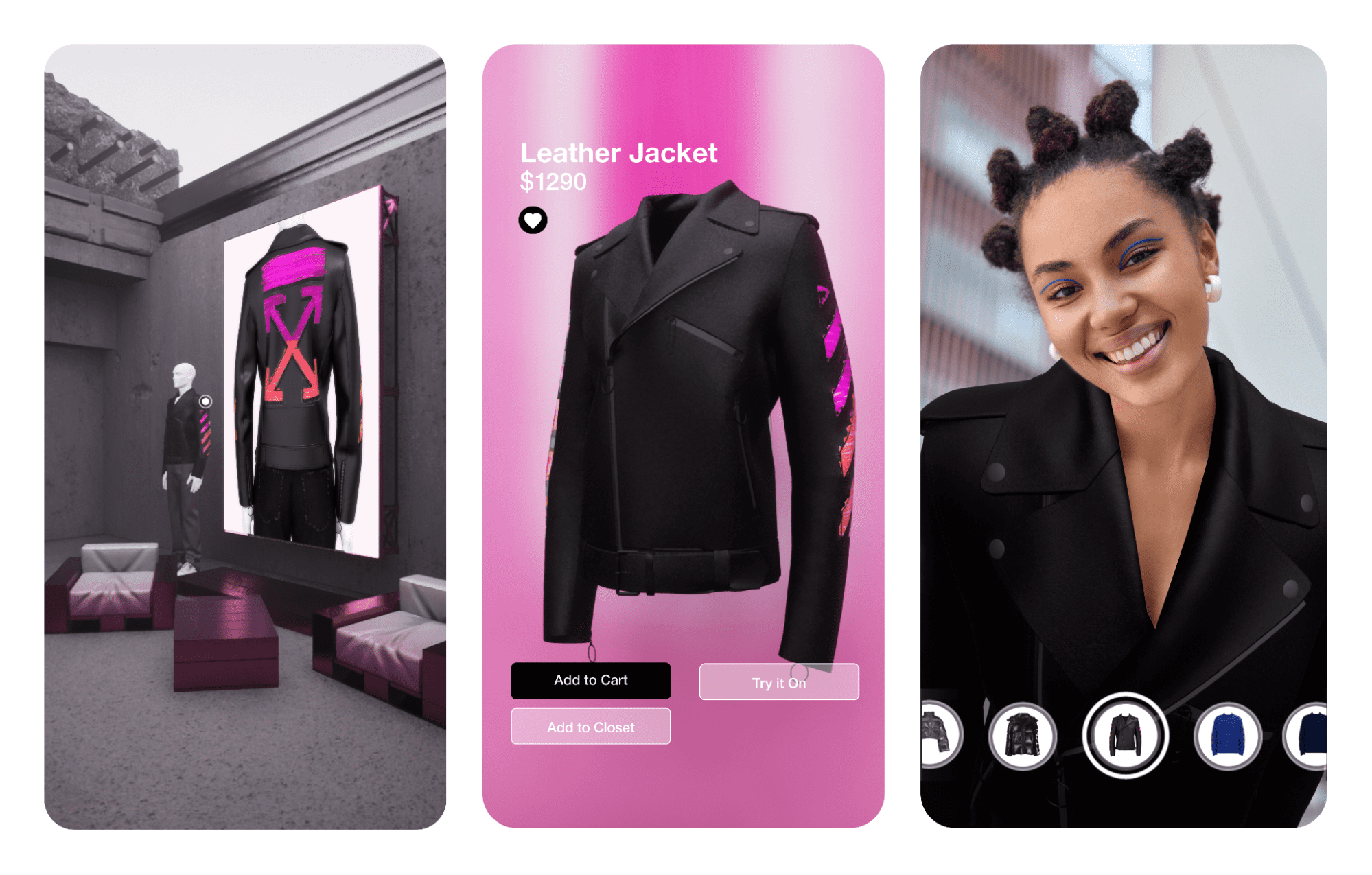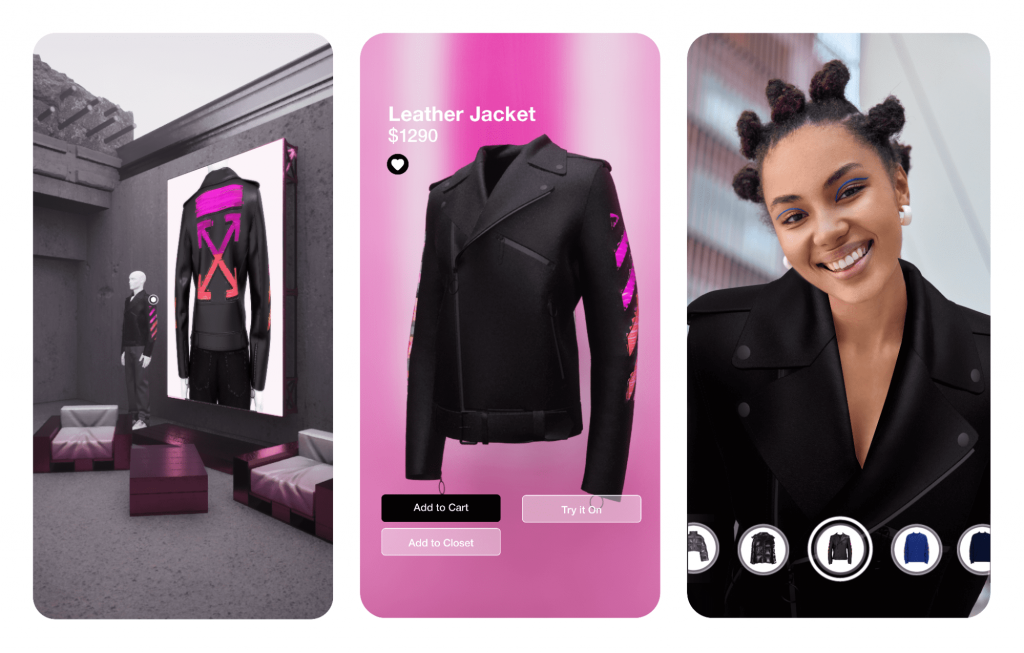 How does LODE work?
The platform offers a variety of features to help brands create and launch successful virtual boutiques:
Brands can choose from bespoke virtual boutiques: the virtual boutiques are designed to be unique and visually appealing, reflecting the brand's identity.
Interact with high-fidelity 3D products: Customers can zoom in, rotate, and inspect products in detail, just as they would in a physical store.
Style products from brands in AR: Customers can virtually try on and mix and match products to create their own unique looks.
Share styled outfits and products with friends: Customers can share their creations with friends on social media or via messaging apps.
Buy directly on the app or be redirected to your website: Customers can purchase products directly from the LODE app or be redirected to the brand's website to complete their purchase.
Brands that join get access to a customizable virtual boutique for web and iOS, integration into LODE's AR fashion platform, AR try-ons for clothing and accessories, and an easy-to-use process for creating, launching, and customizing their virtual boutiques.
LODE's other features include:
Product digitization: LODE helps brands to digitize their products so that they can be used in AR.
Web integration: LODE's virtual boutiques can be integrated into brand websites.
Product videos: LODE can create product videos for brands, including AR try-on videos.
AI-Generated Fashion Campaigns: LODE can use AI to generate fashion campaigns for brands, including AR campaigns.
LODE offers a variety of plans to meet the needs of brands of all sizes. The customizable boutiques also offer the flexibility for changes to be made every season with each new collection.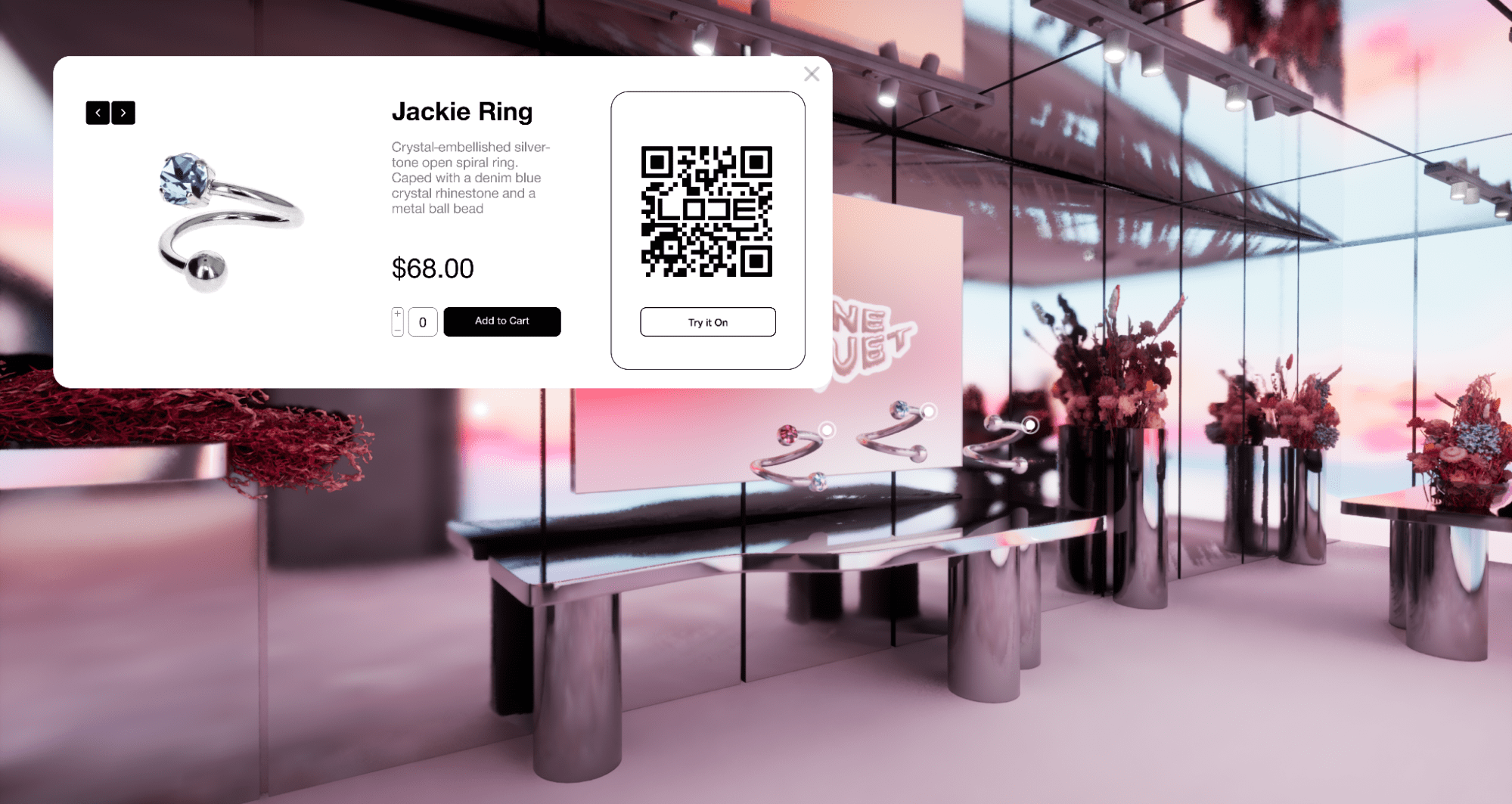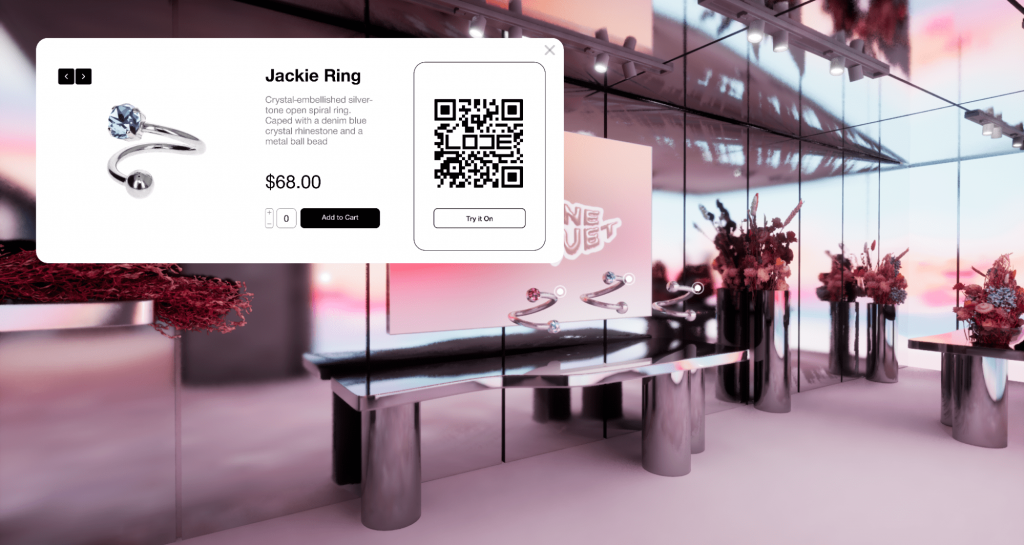 What does the future hold for LODE and immersive shopping?
We believe that the future of e-commerce is more creative, interactive, immersive, and social. LODE is committed to providing brands and consumers with the tools they need to embrace this new era of fashion.
Here are a few ways that we see the immersive shopping landscape evolving in the coming years:
More and more brands will adopt immersive shopping technologies, such as AR and VR.
Immersive shopping experiences will become more personalized and interactive. For example, customers may be able to interact with virtual models or stylists to get personalized recommendations.
Immersive shopping experiences will become more social. Customers will be able to share their virtual shopping experiences with friends and family and even collaborate on outfits together.
We're excited to see what the future holds for LODE and immersive shopping. We believe that immersive shopping is the next generation of e-commerce, and we're committed to helping brands and consumers embrace this new era of fashion.
Here are some specific examples of how brands are using LODE to create immersive shopping experiences.
Sevda London: Sevda used LODE to create a virtual boutique for a digital-turned-physical collection. Customers can explore the virtual boutique and see her latest collection using AR.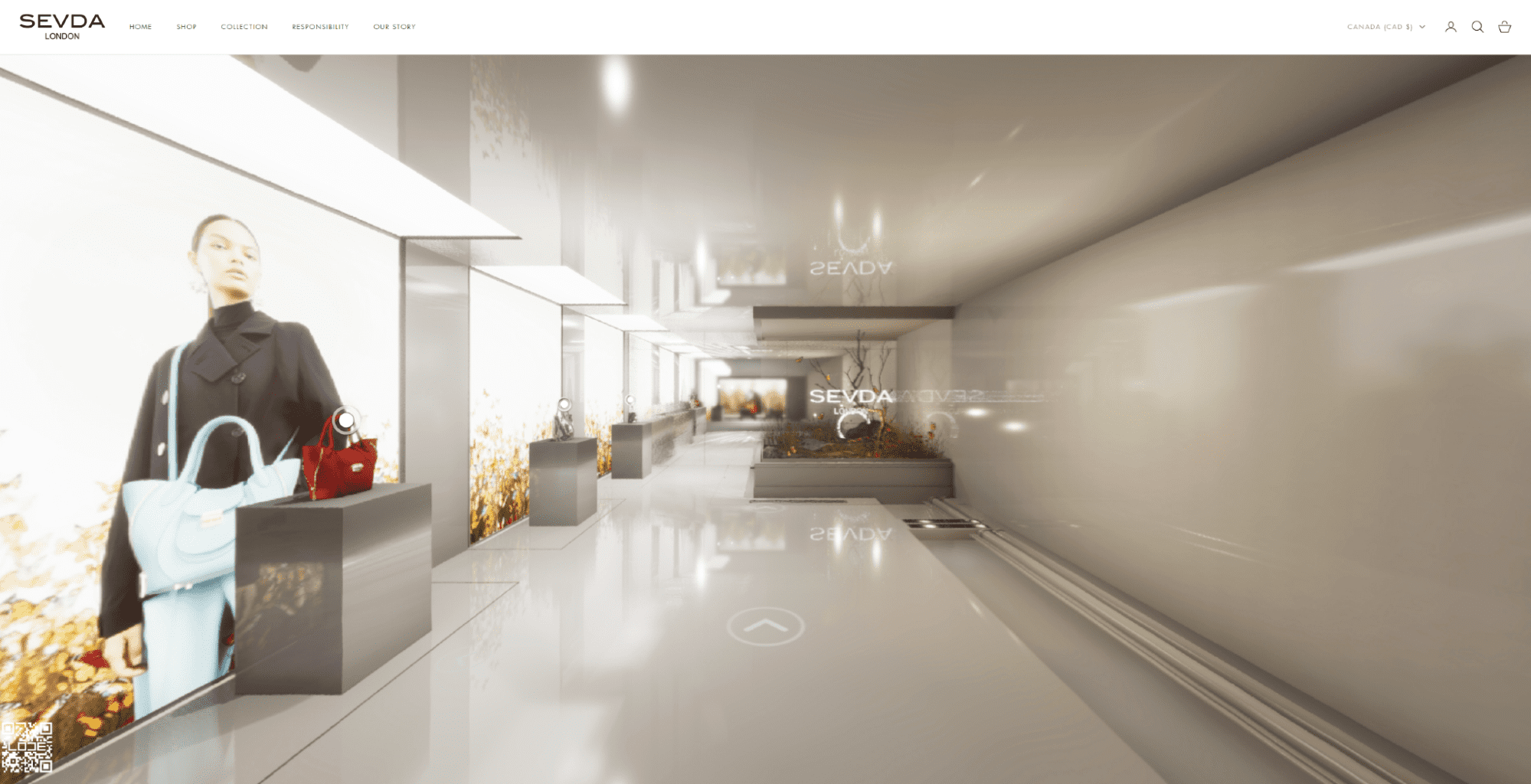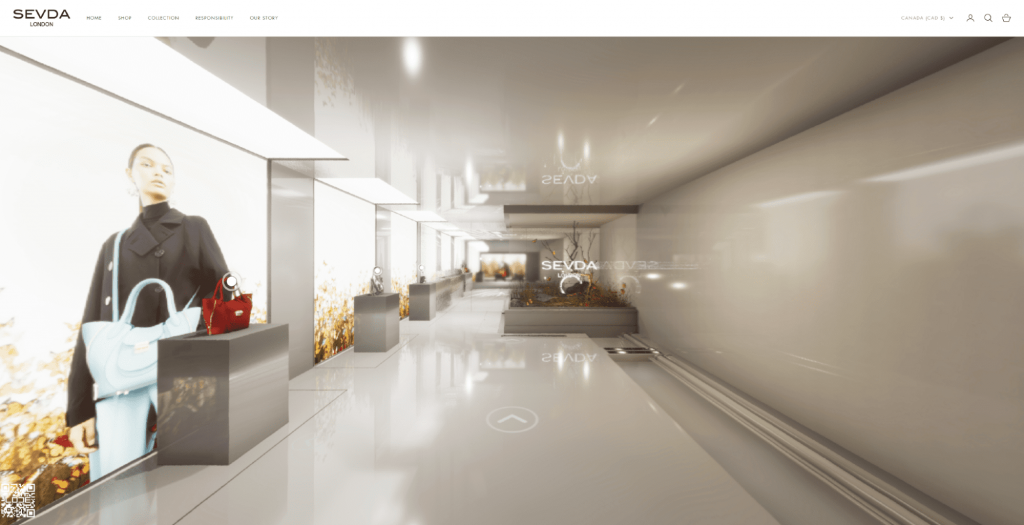 Ilona Song x Vogue Singapore: Ilona Song made her Vogue debut of 3 dresses using LODE's AR try-on
Le Pere – Coming soon: The Le Pere showroom shows a full range of our offerings that help to build an immersive and engaging shopping experience. Customers can walk around interactive screens and exhibits, browse products, and see themselves in different outfits and style pieces together.
* Written by LODE's TEAM
Editor's Note: The opinions expressed here by Fashinnovation's columnists are their own, not those of Fashinnovation.
Read Next
Like this article? Read these ones next:
NEW TRENDS AND INNOVATIONS IN THE FASHION INDUSTRY FOR 2023
INNOVATIVE FASHION APPS: REDEFINING THE SHOPPING EXPERIENCE
FASHION INDUSTRY TRENDS: A GUIDE FOR SMALL BUSINESS OWNERS TO STAY AHEAD IN THE INDUSTRY
TECHNOLOGY AND FASHION: EXPLORING THE INTERSECTION OF STYLE AND INNOVATION
If you like fashion and innovation content, make sure to follow FASHINNOVATION on Instagram!