Nicole Miller, world-renowned designer, shares with FASHINNOVATION her thoughts and hopes for the fashion industry.
The brand Nicole Miller® has expanded over decades and made its mark when it comes to innovative designs that seamlessly blend art, culture, and fashion. In September, the designer welcomed FASHINNOVATION's Business Mission in her atelier and shared her views on the upcoming collection and the future of fashion.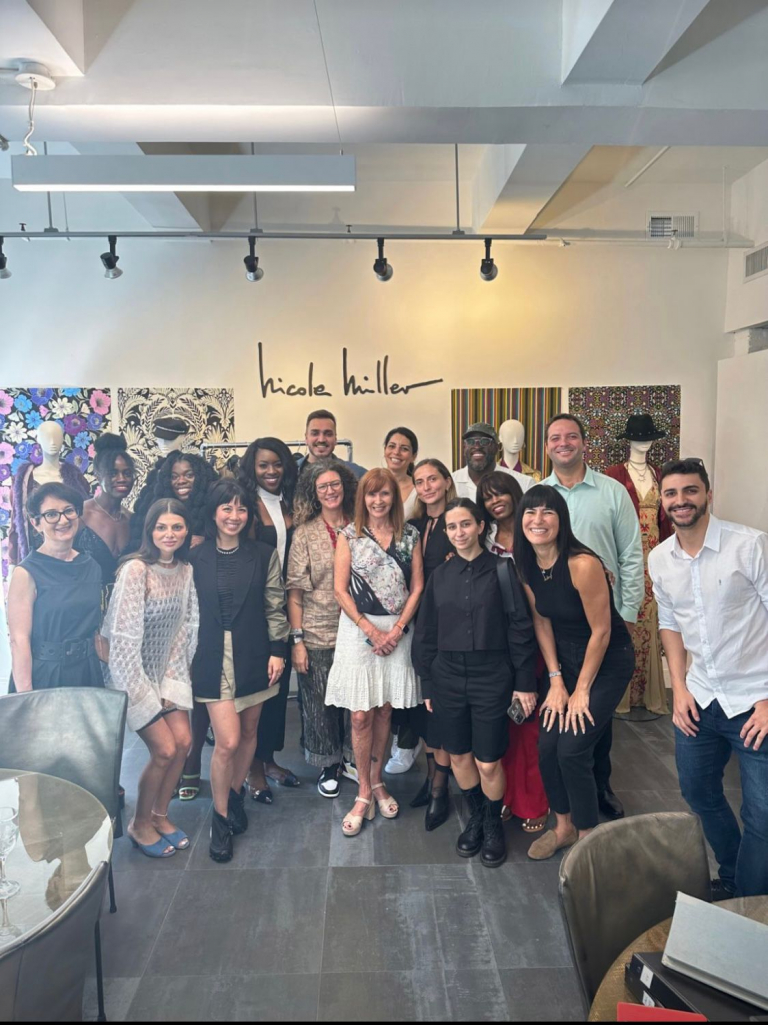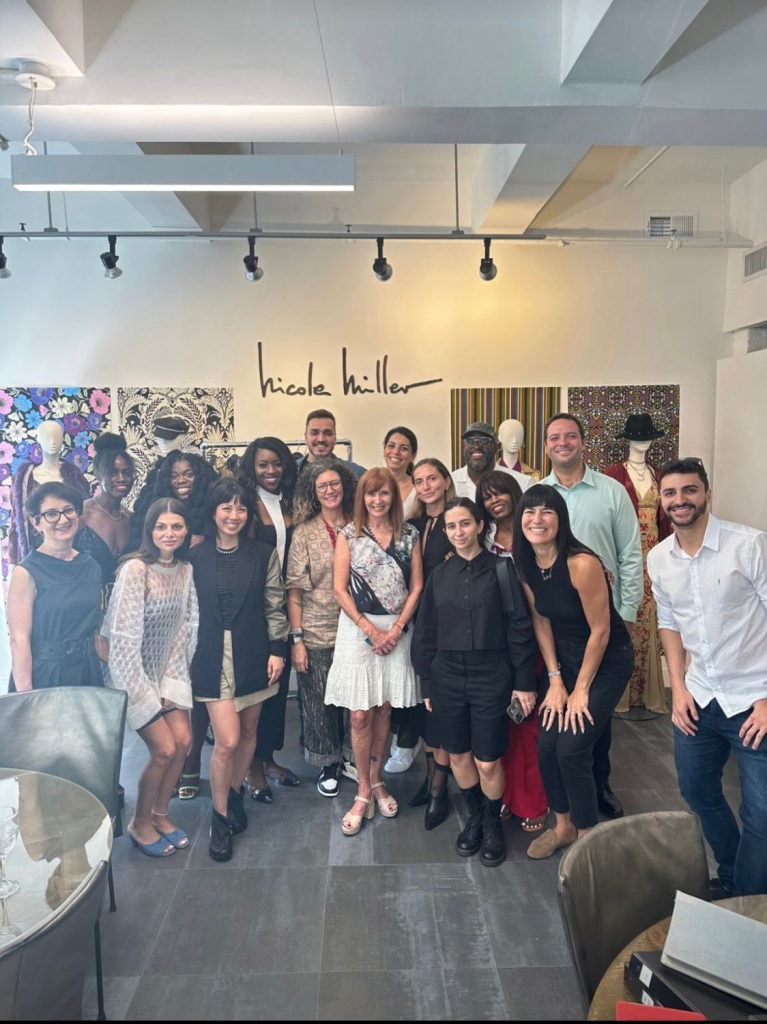 Nicole Miller: A little background
Nicole Miller started the brand named after herself on June 1st, 1982, and ever since, has been known for combining art and culture into fashion designs. The designs stand out with vibrant prints, bold colors, and unusual patterns.
Her brand speaks to modern women who are searching for unique and bold clothing choices to express themselves through their wardrobe.
In over 40 years in the market, Nicole Miller has expanded into other fashion industry sectors, such as eyewear, fragrance, home furnishings, and bridal collections. For her, one landmark was launching the men's tie business in 1987.
Nicole is also a big advocate for women's rights and looks to empower women through her line.
A sit down with Nicole
What does fashion mean to you?
"Fashion is freedom of expression. It's a way to express yourself whether it's on trend or off trend, and it's an individual statement that defines you."
What does innovation mean to you?
"Innovation to me is something I haven't seen before. However, sometimes, these are not necessarily good ideas. I am more impressed with something that really functions well and moves the world forward in a good way."
And what are the principal innovative initiatives that you would like to share with the industry?
"I think we are all doing the best we can to eliminate waste, cut back on making excess inventory, and use sustainable fabrics wherever possible. We have currently brought out a custom-made collection which addresses all these issues and will be made in a fair trade factory."
During the atelier visit, Nicole shared a little more about her upcoming 2024 collection with the participants, giving a sneak peek at the designs. Stay tuned!
Are there any important moments/highlights that contributed to the trajectory of the company that you'd like to share?
"Starting our men's tie business in 1987 was significant. Also, opening a retail store on Madison Avenue and having runway shows starting in 1990. All these things mobilized the business."
What does the future of fashion look like to you?
"They really are making a lot of useless clothing for shock appeal. Sometimes, designers' political statements make a good copy but get in the way of good design."
How do you see the big changes in 5 to 10 years from today?
"I think we are still going to have fast fashion, which is one of the biggest problems, and people will still be greenwashing. Hopefully, the people who are conscientious will help reduce our carbon footprint. I think we will see a lot more protesting by the younger generation, but unfortunately, there will always be those who care and those who don't."