In 2020, Miuccia Prada announced that, from that moment on, Miu Miu would go down the sustainable road. The brand launched the Upcycled by Miu Miu.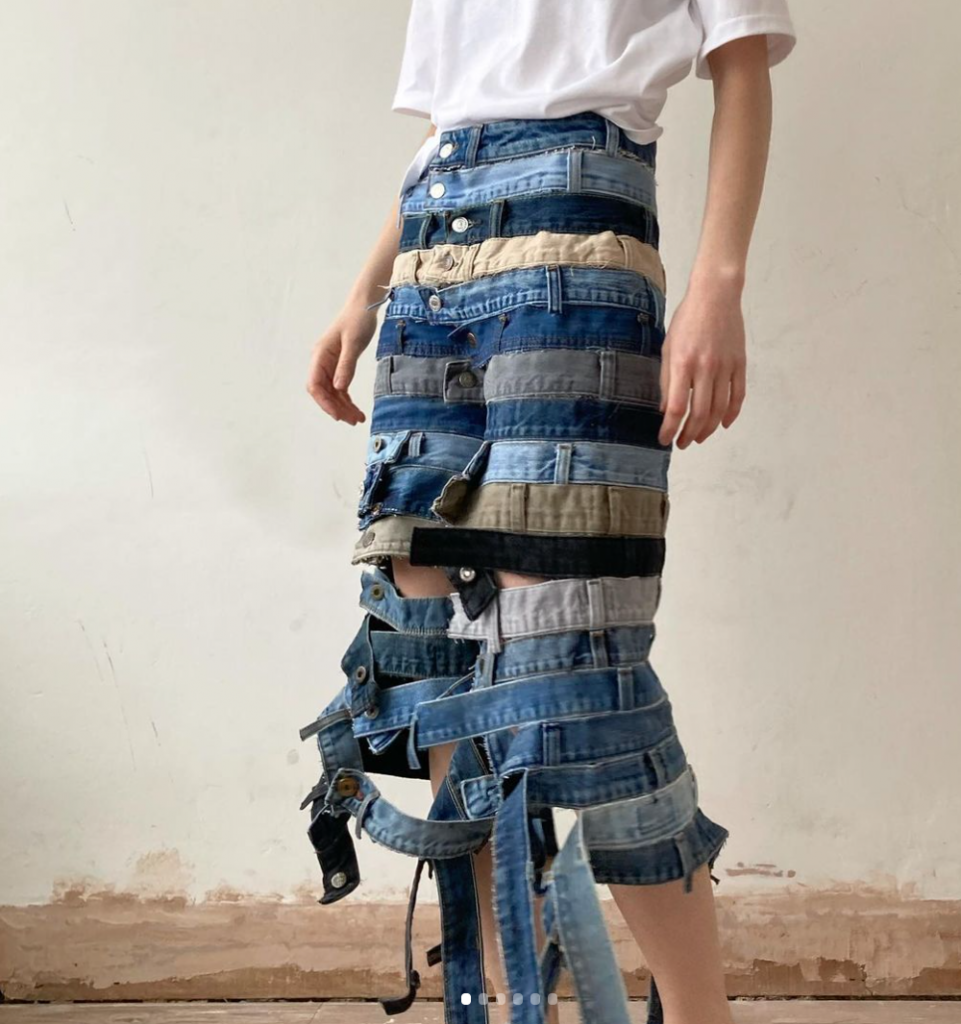 But the brand didn't stop there. Recently, as part of their sustainability project, Miu Miu announced a partnership with one of the biggest jeans producers: Levi's. Together, they created a collection that gives a new life to old denim pieces.
It's not the first upcycled collection created by a big luxury brand. But, indeed, it means a lot to the environmental and sustainability conversation.
Keep reading to understand more about it.
What Is Upcycling?
Upcycling is the process of creating something new from already existing items.
Unlike reuse or recycling, upcycling takes existing materials to enhance the originals. Hence the "Up" of Upcycling, which gives the idea of improving or evolving something.
The technique appeared in 1990. But it became better known in 2002. It is associated with the concept of reuse, of continuity of the product's life cycle, much mentioned in the book Cradle to Cradle, by Michael Braungart and William McDonough.
In contrast to linear economics, upcycling seeks to close the lifecycle of materials with a circular economy.
The Importance of Upcycling
In 2018, 17 million tons of textile waste ended up in landfills. This number is only growing, because, instead of fixing, giving a fresh look to a piece, or buying good quality clothing, consumers choose to go for the ones that will soon be thrown away.
As Lavoisier says: "in nature, nothing is created, nothing is lost, everything is transformed". With all of this in mind, we understand that the environmental consequences of this production process are indisputable. After all, more clothes being produced leads to more garments being thrown away. In consequence, we have more garbage, more pollution and so on.
This is when upcycling comes in. It prevents parts of these clothing from ending up in landfills, giving them the possibility of returning to circulation. In other words, instead of throwing a piece away, the idea is to renew it. In other words, give a fresh look to pieces that are no longer "trendy".
Upcycled Denim and Its Power
Denim has a long history and it has shaped into different forms to keep up with fashion trends. Although originally denim was made of wool, the pieces are now produced with cotton.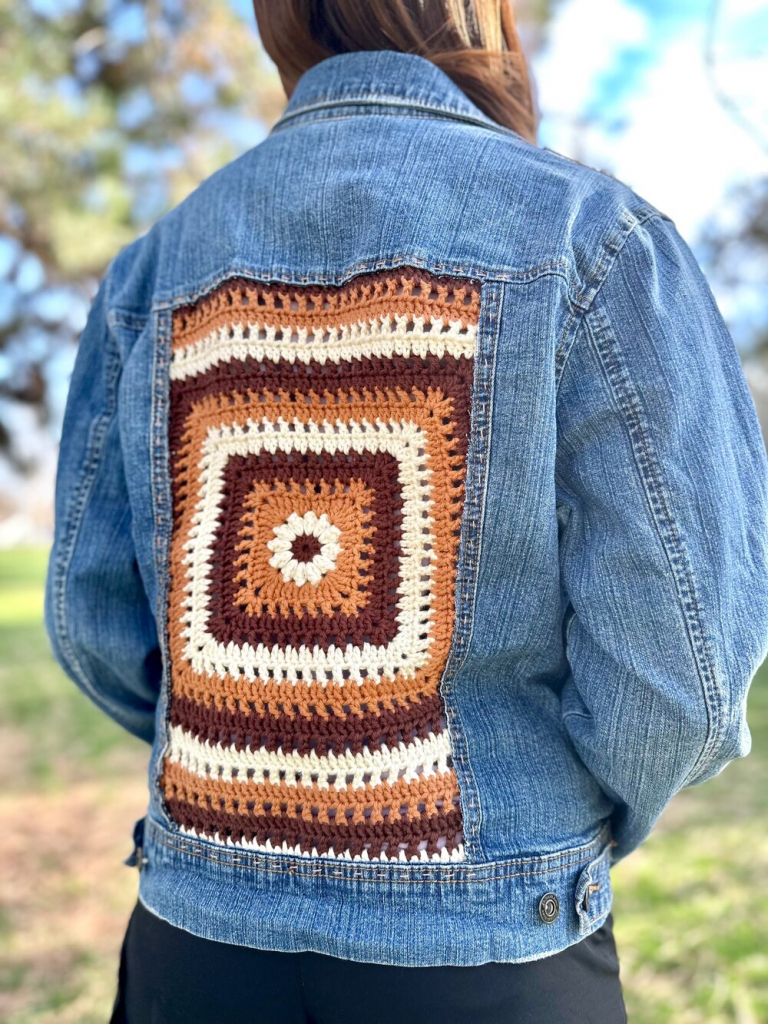 To have an idea, more than 2 billion pairs of jeans are made annually around the world. According to Science Direct, cotton cultivation and processing requires 1500 gallons of water to grow 1.5 pounds of cotton, the amount needed to produce a pair of jeans.
And, there's more – for a single trouser production, it's necessary 2 million tonnes of chemicals plus 2,630 liters of water. After this industrial process, it's hard to treat and reuse the water, as the chemicals are harmful and strong. Therefore, most of the time, the water is discarded, untreated and in inappropriate places.
As we see, the process of making jeans itself is an environmental problem. So, add this to unprecedented disposal. The issue gets even bigger right?
Upcycled denim comes at a moment that the planet is screaming for it. The idea remains on renewing what's already out there. Using creativity to transform old denim into new, incredible, and, sometimes, unique pieces.
The Chicest Collection: Upcycled Denim by Miu Miu and Levi's
The Chicest Collection, by Miu Miu and Levi's, revisits the iconic silhouettes of the denim brand with the shiny imagery from Miu Miu's DNA.
For the campaign, the brand selected three friends from the label: actress Emma Corrin and models Lila Moss, daughter of Kate Moss, and Georgia Palmer. That can not only boost sales but also bring more attention to the sustainable idea that drove this collection.
The brand used jeans from their archive for marking the clothes. Many of them date from the 1980s and 1990s. They are real treasures that were leaning against each other because no one were using them. And, now, gain an air of modernity and the chance of being on the streets.
Why Luxurious Upcycled Denim Collections Are Important?
To expand the conversation about sustainability, the idea is to create bonds with consumers. Therefore, make them understand the importance of conscientious consumption.
Some people are luxurious brand lovers. Hopefully, for some time now, we have been coming across labels that are bringing this environmental awareness to their consumers, even in a discreet manner and in specific collections.
These practices open up more discussions on the subject. And hence, bring more adepts to sustainable ways of consumption.
Along with that, even though practices, such as upcycling, are not yet being incorporated into the entire production process, small changes already have an impact on the environment. Little by little, the industry is understanding that the need for change is immediate and, trustfully, in the close future, we'll see more and more brands showing real practices of clothing production.
To upcycle, it's important to have long-lasting clothing, right? After all, to refresh the pieces they need to be in good condition. Check out the article in which we explain why customers should put quality first when shopping.