As we all know, the fashion industry is notorious for shaking up the status quo. From Coco Chanel introducing the LBD to the world, to Demna Gvesalia's recent couture collection for Balenciaga, fashion both sets the trends and embraces them.
The relationship between innovation and fashion mirrors the relationship between designers and fabrics. It's why fashion and technology work so well together – and why, with the arrival of fashion bloggers and social media, the fashion industry is exploring digitalization with open arms.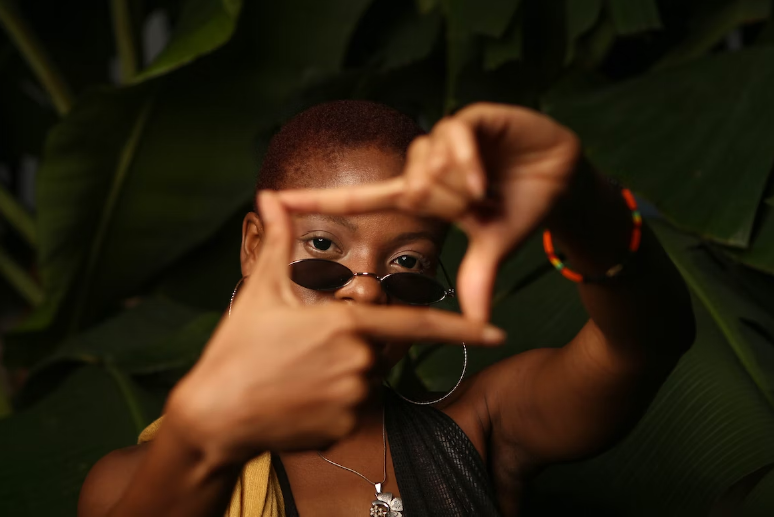 Virtual reality isn't a stranger to the fashion world. Virtual models such as Lil Miquela and Noonoouri have been immersed in fashion for years. From taking over Dior and Prada's Instagram account to releasing singles, digital technology has made the impossible possible.
Via social media, these digital possibilities have increased awareness and engagement. Collections are no longer roped-off but accessible from anywhere in the world. And as they can be viewed on any device, the audience continues to grow along with its digital impact.
It's why many experts believe the digital landscape is here to stay. Fashion brands have certainly incorporated new technology behind the scenes, with live virtual receptionist services or data analysis software. So why not start adding it to their front-facing operations too? The possibilities of virtual reality are endless.      
Walking the virtual runway
With technological advancements, fashion experts are rethinking what is achievable within their industry. We all know that clothes look better on a model than a flat lay, and even better in motion. Virtual reality means you're no longer restricted to photos or pre-recorded videos. Online audiences can interact with other avatars, experience 3D worlds, and get closer than ever.
Georgio Armani was one of the first designers to turn his collection digital during Milan Fashion Week. Using a live stream, audiences could view his collection from anywhere in the world. This marked a new era in the fashion show.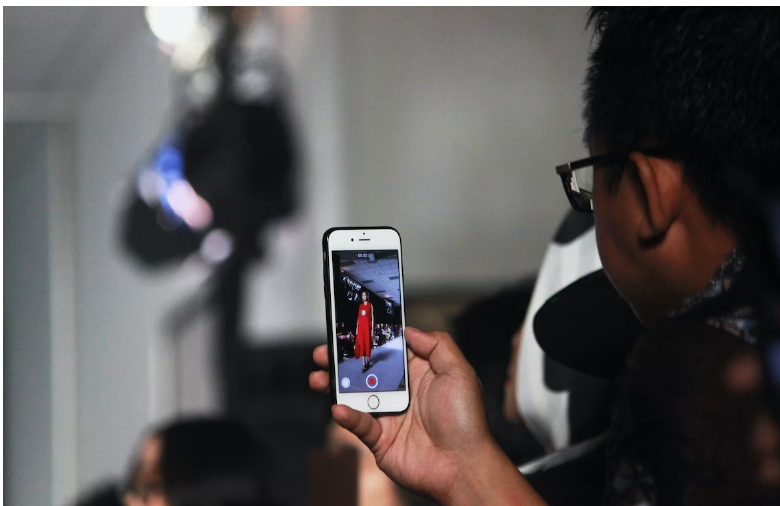 The digital runway experience
Just as Media and Entertainment with Lakehouse explored machine learning, the virtual runway is starting to think about adopting AI and other new tech. 
The frenetic pace of the fashion industry has made digital adoption swift. Tokyo and Shanghai Fashion Weeks became virtual in response to technology. And London designers Patrick McDowell's Vatican City in the Clouds and Damara Inglês's immersive installation The Fabric of Reality, provided a complete virtual experience for attendees.
Digital potential could be felt in The Fabric of Reality experience. Guests were led into a futuristic museum via a winding purple carpet. Once there, guests could converse with other guests' avatars and view three separate worlds envisioned by the designers themselves. It's no longer a case of simply recording a physical catwalk and letting others view in real-time. Instead, it's a whole new type of experience.
And, with experiences like this, it's easy to see why the virtual runway could be the future of fashion. Audiences can both view the collection and experience something new entirely.
Some of this technology is still in its infancy, but digital collections scream excitement and echo potential. They dispel the idea that it's impossible to match the intensity of a live show. Instead, they have the ability to pull audiences through their screens.
Benefits of virtual fashion shows
As mentioned earlier, many fashion brands started out by streaming their live runway shows. They found out quickly that audiences weren't as engaged as they hoped.
To ensure all eyes stayed on them, shows began to evolve into immersive experiences, offering participants something entirely new to consume. Rather than replicating a fashion show, designers have a blank canvas to play with. But that's not the only benefit these virtual shows bring.
Sustainability
The Helsinki Fashion Week has become more hi-tech and immersive over time, with 3D avatar models wearing digitally created clothing.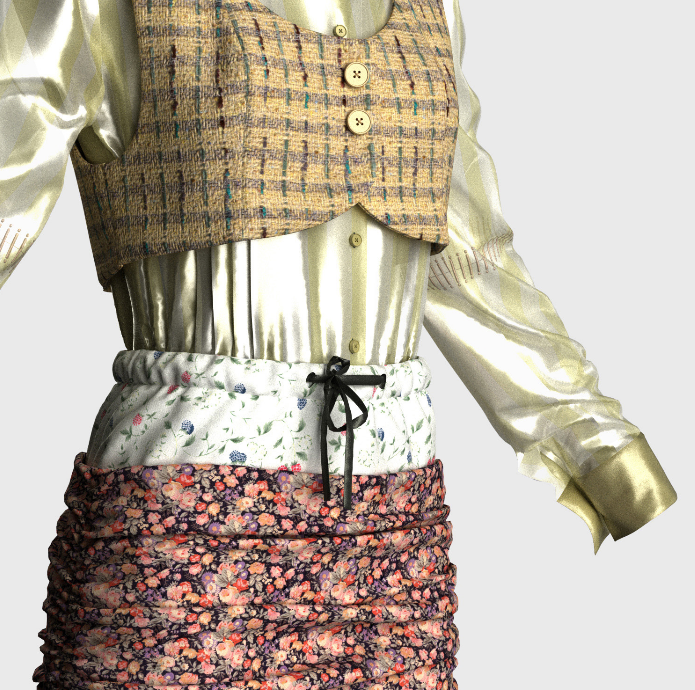 Evelyn Mora, the creator of Helsinki Fashion Week, prioritizes sustainable fashion. Working in 3D is more sustainable than traditional fashion methods, as designing prototypes digitally means there's no need to mass produce, as items are made only when ordered. 
This virtual landscape could serve as the solution to fashion's waste problem. It's why digital software such as WebEx and WebEx competitor companies are so prevalent within communication. It's sustainable and efficient. 
Accessibility
Virtually, anything is possible. Because of this, designers have another avenue of creative freedom at their fingertips. One in which they can present their collections exactly how they want them to be seen.
There's no need for virtual runways to mirror everyday lives – and that includes in terms of access. You no longer need to have physical space for everyone who wants to attend, and you can implement numerous accessibility techniques including audio description and subtitling to your digital shows.
This isn't just good for viewers, but brands too – due to the nature of our digital-friendly world, many designers are seeing their audience numbers grow from hundreds to thousands. Using social media, companies can guide their followers to video feeds directly, causing engagement levels to rise.
Final thoughts
Whilst the virtual runway is still a new experience for some, there are too many benefits for it to be ignored. Patience is key, and with any new technology, there is a learning curve to observe. Partnerships need to be formed, so it's worth making sure you have access to things like a PandaDoc commercial proposal template, or pre-written agreements to pitch to influencers. .
Rather than closing its doors to technology, fashion has chosen to adapt and embrace a truly modern future. One that combines immersion and engagement, making it easier for people to enjoy and experience. The possibilities are endless.
Like this article? Then you must read this one: Building a Team: Essential Tips to Help Fashion Businesses Find Dream Employees.
* Written by Jenna Bunnell – Senior Manager, Content Marketing, Dialpad.
Editor's Note: The opinions expressed here by Fashinnovation's columnists are their own, not those of Fashinnovation.