Are you looking to find ways to make your brand more sustainable? Well, look no further. Here are seven ways to do that starting today.
Firstly, let us answer the question, why do you want your brand to be more sustainable?
The simple fact is that being a sustainable brand gives you leverage over your competitors. According to The Harvard Business Review, data suggests that some companies are creating real strategic advantage by adopting sustainability measures their competitors can't easily match.
They go on further to say that sustainability can be a strategy that generates competitive advantage. And therefore, results in above-average performance (i.e. "doing well by doing good").
The McKinsey state of Fashion 2021 report, conveyed that armed with customer insights, companies can reset their long-term strategies. Furthermore, they can redirect investment into opportunities that will outlast the pandemic. They continue to say, the most fertile ground for redirecting investment into opportunities will be in the areas of digital and sustainability.
The emphasis on sustainability is also reflected in consumer sentiment. More than three in five consumers in a McKinsey survey ran in May 2020, said brands' promotion of sustainability was an important factor in their purchasing decisions.
So being a sustainable brand takes courage, but is really the most responsible route to take. There are many ways to make your brand more sustainable, however here are 7 tips on how to make a brand more sustainable, starting right now!
What does it take to make a brand more SUSTAINABLE?
People think being sustainable is quite simple, you just need to choose natural eco-fabrics and that is it. But wait, there is so much more to sustainable fashion than just natural and low impact fabrics.
Sustainability encompasses:
The governance of the brand (how the brand is run, training, employee engagement, volunteering etc.)
Environmental issues with regards to how the business is run and it's supply chain (waste and recycling, energy use, CO2 emissions, water reduction opportunities, packaging etc.)
Social and ethical issues (fair wages, working hours, harassment, diversity and inclusion etc.)
Circularity of the products a company makes (can it be made into something else after its initial use)
Traceability of the product (understanding your supply chain)
Transparency of the brand to its customers and stakeholders
So here are 7 tips on how to make a brand more sustainable:
1. Sustainability Training
The first tip on how to make a brand more sustainable is Sustainability Training. There are so many companies that state that there brand is sustainable, however, if you ask them if they have had sustainability training of any sort, there is a resounding NO!….
To start taking a course on Sustainability and Sustainable Fashion, the CEO and the executives should also have this training, along with most, if not all employees. There are many courses offered in this area and a lot are even free! After you graduate from this course, delve into Circular Fashion and Diversity and Inclusion and continue your learning journey.
Here are some basic training options:
It is important to get Sustainability and Sustainable Fashion training as this helps you see the big picture and know what is involved in becoming sustainable and where you want to concentrate your efforts. Sustainable Fashion training is critical to making your brand more sustainable.
2. Transparency
The second tip to making a brand more sustainable it to simply be transparent, open and honest with your stakeholders and customers. Transparency is a key way to let your stakeholders know you are serious about sustainability. Being transparent with your customers and your stakeholders is key to making your brand sustainable. This means, wait for it….. sharing your supply chains with your stakeholders and customers.
Some brands feel that type of information is proprietary. However, this is so not the case. Just because you get a knit sweater made from X factory in Italy, does not mean that someone can just easily call up the factory and make a mass order. You have a unique design and an established relationship with your factory. If they value your business, they will not divulge your secret recipe…. (your unique design for a knit sweater).
Being transparent also shows your customers that you understand where your garments are made and who made them. Showing your factories and mills on your website, shows that you care about who made your products and that you are not scared to share that with the world.
Learn from who's already doing it
An example of a company that is transparent is Organic Basics. They outline where all their factories are located and publish information about each one of them. In addition, Adidas and Patagonia also publish their suppliers list. In addition, even a small but wonderfully sustainable brand such as Elementum has created unique QR code for each of their garments that shows a video of not only how to wear the garment, but also where and by who it was manufactured.
3. Environmental Programs and Resource Reductions
The third tip to how to make a brand more sustainable is to start paying attention to Environmental Programs and Resource Reductions, not only in your own work space and offices, but also with your suppliers, factories and mills. To ensure your brand is sustainable, it is critical that you do a bit of homework on your current office space you work out of, warehouse space (if you have one) and the factories and mills that you utilize. Such things as energy use, waste and recycling, greenhouse gas emissions, water use and chemical reductions must be considered.
Your current workspace & offices (we will assume no fabric waste is created here)
First off, in your current workspace and offices and warehouse, some of the basic things you can focus on are energy use, waste and recycling and water reduction.
When it comes to energy use, this is fairly basic and includes such things as turning off all your lights at night and when not in use, unplugging your devices (computers and printers) at night (as these can be energy-sucking vampires). You also can turn down the heat in the day and night. This can save heaps of energy.
When it comes to waste and recycling, recycle all your paper and cardboard. Recycle all plastics where you can as well. Re-using paper and boxes can also help in the battle of waste reduction.
Where possible, use green eco-friendly chemicals when cleaning your offices.
Factories & Mills
To become a sustainable brand you must understand what environmental programs you supply chain already has in place. You need to communicate with your factories and mills to understand their water use, their energy use and reduction initiatives and their waste conservation commitments.
Choosing sustainable factories and mills is a critical piece of the puzzle to being more sustainable. If you factories and mills do not have any environmental programs in place, you may want to evaluate if you want to continue to work with them or not.
Ask if your factories or mills have any certifications – for example Oeko-Tex or GOTS. If they do, this means that they are working in the right direction to environmental management and sustainability. Encourage vendors to track, manage and mitigate the environmental impact of their operations. Where feasible, vendors should take steps to reduce energy use, greenhouse gas emission, waste, water use and chemical use.
Using factories and mills that are local to where you are located is also very important to reduce your own energy use and greenhouse gas emissions. The more transportation that is involved throughout your supply chains, equates to more energy use. So the less transport that is needed, equals less fuel used and therefore, fewer greenhouse gases created.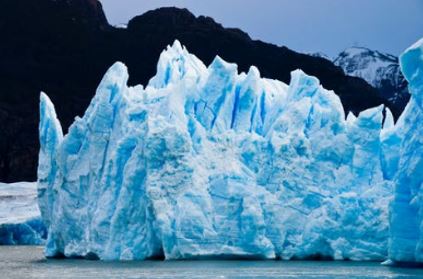 4. Circularity in your Products
When it comes to the design of your products, there is circularity. I am not sure if you are familiar with what a Circular Economy is, however, this is a key area where brands can reduce waste and help the environment. According to the Ellen MacArthur Foundation, a Circular Economy is one in which waste and pollution are not part of the product's design.
Circular Fashion encompasses the utilization of low environmental impact fabrics, re-use, re-design and recycling. Look at areas where you have waste fabrics, for example, created. Think outside the box and figure out what you can do with these scraps. Can you make them by using another garment?
You can also look at how to re-design your garments. If you have a take-back program, could your clothes be re-designed for easy recyclability and de-construction? If so, could the pieces be made into something else? There is a lot that goes into the area of circular fashion. Armedangels is taking all of their t-shirts back and recycling them. This is the circular economy at work!
According to the Ellen MacArthur Foundation, an estimated USD 500 billion value is lost every year due to clothing being barely worn and rarely recycled. If nothing changes, by 2050 the fashion industry will use up a quarter of the world's carbon budget. If you want to learn more about how to make fashion circular, check out the Ellen MacArthur Foundation – Make Fashion Circular Report. It is a fascinating read.
5. Use Low Environmental Impact Materials to make a brand more Sustainable
The fourth tip on how to make a brand more sustainable is to use low environmental impact materials. Using low environmental impact materials in whatever you make as a brand, whether it is shoes or dresses, is critical. This definitely one huge way to make a brand more sustainable. There are pros and cons to all fabrics and fibers, so it is critical to do research on all the fabrics and other materials you are considering.
Polyester
According to the Common Objective, Polyester production has a lower environmental impact than natural fibres production in terms of water usage and wastewater. However, the energy required to produce polyester (125 MJ of energy per kilogram produced) and the greenhouse gas emitted (14.2 kg of CO 2 per kilogram produced) makes it a high-impact process. In 2015, polyester produced for clothing emitted 282 billion kg of CO 2 – nearly three times more than for cotton.
Natural fibers and fabrics are key to make a brand more Sustainable
It's a fact that it takes less energy to create natural fibers and fabrics than do synthetics. Furthermore, synthetic materials such as polyester and acrylics come from oil and natural gas. Natural fabrics, therefore, use less energy and therefore, creates less CO2 emissions into the atmosphere.
According to McKinsey Report 2020, State of Fashion Report, fashion accounts for 20 to 35 percent of microplastic flows into the ocean and outweighs the carbon footprint of international flights and shipping combined. So by choosing low environmental impact materials, you will be improving the state of the environment.
According to the McKinsey, State of Fashion Report 2021, Timberland is aiming to source all of its natural materials from regenerative agriculture by 2030, while British department store Selfridges has unveiled bold new sustainability goals, promising to stop stocking products that are not compliant with its new sourcing standards by 2025, and Allbirds has started labeling the carbon footprint of each of its products.
What Data Shows
This is a very important area and one of the areas to focus on to make your brand more sustainable. Polyester and acrylics are very energy-intensive fabrics and also create huge amounts of CO2. Try and use natural fabrics such as organic cotton, linen, organic hemp and Tencel etc. Here is the Ultimate Clothing Material Guide created by Good On You. According to Good On You, the life cycle of fabric uses countless resources, from oil, land, and water, to pesticides, chemical agents, and dyes.
The Textile Exchange (a global non-profit that works to drive industry change towards responsible fibres and production) published a life cycle assessment (LCA) for organic cotton to find the total environmental inputs and outputs linked to organic cotton farming from seed planting to cotton baling.
The study found that organic farming (before actual production) was "significantly more environmentally friendly". It also found that organic cotton farming is less likely to contribute to global warming, acidification, and eutrophication than conventional cotton farming.
So as you can see, there are lots of differences when choosing fabrics. Our advice, do your homework and stick to low environmental impact fabrics such as organic linen, organic hemp, organic or recycled cotton, Tencel and Modal.
6. Pay Your Supply Chain Fairly or even better, a LIVING WAGE
The fifth tip to make a brand sustainable is to pay your supply chain fairly. Find out what each and every part of your supply chain is paying their workers. Make sure the workers are getting a Fair Wage or even better a Living Wage. This is a critically important way to make a brand more sustainable.
In 2019, Clean Clothes Campaign released Tailored Wages 2019, a series of reports examining whether major European brands are meeting living wage commitments in their global supply chains, based on brand responses to surveys on the outcome of their wage programmes and commitments (survey responses linked below).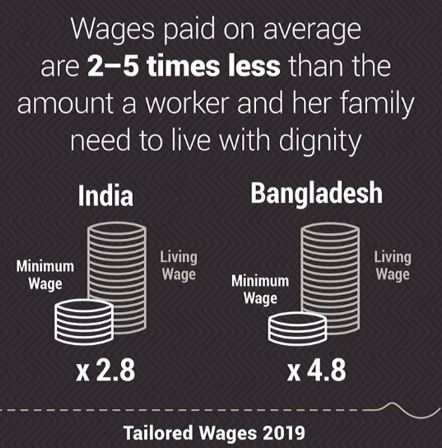 Overall, the reports show that while some brands are doing more than others to promote better practices, no brand can yet show that they are paying living wages to any garment worker in supply chains outside their own headquarter countries.
According to the McKinsey State of Fashion Report, 66 % of consumers said they would stop or significantly reduce shopping at a brand if they found it was not treating its employees or suppliers' employees fairly.
To even go further, create a Vendor Code of Ethics. A Vendor Code of Ethics (VCoE) outlines a brand's commitment to respecting human and labour rights. Therefore, promoting safe and fair working conditions for workers in their supply chain.
It outlines a brand's responsibility principles to ensure that, despite cultural and legal differences among countries where they produce and source the good, all of the suppliers uphold a consistent set of policies. Where the VCoE conflicts with local laws, suppliers must follow stricter regulations.
7. Write a Commitment to Sustainability
The sixth tip to making a brand more sustainable is to write a Commitment to Sustainability. If you truly want to be sustainable, put your money where your mouth is and write a Commitment to Sustainability. A Commitment to Sustainability is an organization's public commitment to being sustainable. The CEO should sign it and distribute it to all staff.
It should bring together the sustainability vision of all key stakeholders including, employees, directors, partners, shareholders, customers, and suppliers.
A Commitment to Sustainability is the initial building block to reducing an organization's sustainability impacts. This commitment should outline as a brand, the areas you feel important in your journey of continued sustainability. Consider such things as governance of the brand, environmental issues, social and ethical considerations, transparency and circularity of the products you create.
Here is a simple guide, created by Moda Circolare, to show you how to write a Commitment to Sustainability.
Sustainable Packaging can make a brand more Sustainable
The seventh tip to making a brand more sustainable is the use of Sustainable Packaging. Packaging is an area that brands sometimes overlook. If you need to use new packaging, use packaging that has recycled content or is, biodegradable. If you can re-use cardboard boxes, over and over again, that is great as well.
There are many types of innovative ideas for packaging such as mushroom and hemp packaging and even seaweed packaging. Here are some ideas for eco-packaging.
In conclusion, there are many ways in which to make a brand more sustainable. It is important to have the training, to be transparent, to have environmental programs in place, to use low environmental impact materials, pay your supply chain fairly, to create a commitment to sustainability and to use sustainable packaging. There are a lot more ways to become sustainable, but there are just a few.
Did you enjoy reading this article? Click here to also learn about Slow Fashion.
*By Lizzy Cross, Founder and CEO at MODA CIRCOLARE/ @modacircolare